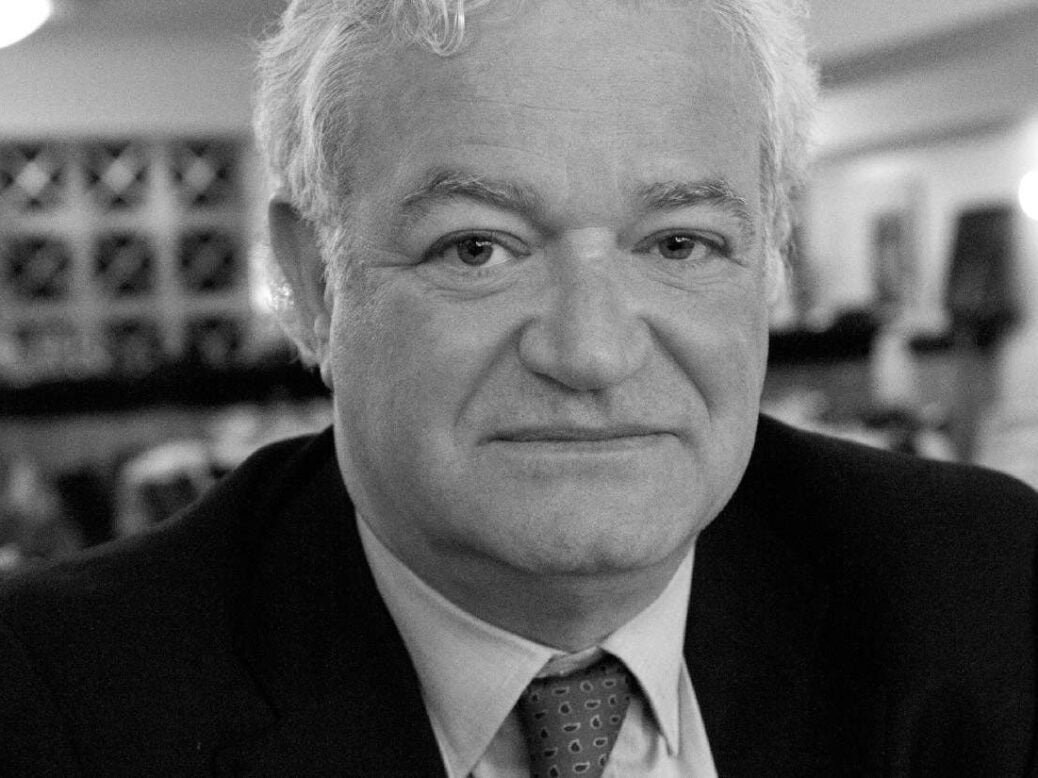 Gavin Rankin has seen plenty of the world but knows where he belongs: in the heart of Mayfair, at Bellamy's, writes William Sitwell
'Bel Ami', which is the title of a novel by Guy de Maupassant.
The early years saw testing moments – or, as Rankin puts it, 'Black Friday and 2007 all got a bit awkward.' While the place opened to great success, his experience taught him, as he says, 'never to fall in love with your first six months' takings'.
His years at Annabel's and the contacts he made there meant that Bellamy's 'turned into a club', he explains, but one 'without a sub and with no barriers to entry'. Today 80 per cent of his customers are regulars, and many have become great friends. He has also retained, along with Luigi, the chef he launched with, Stéphane Pacoud (who was sous chef at Annabel's) – half Lyonnais and 'half mountain man', says Rankin.
'He comes from the Alps and discovered early on in life that if you're hanging from a cliff by your fingertips there's no point in getting cross. It means that the greater the pressure, the calmer he becomes.'
The chef also has what Rankin describes as 'perfect culinary pitch'.
When the two go on gastronomic safari missions to other restaurants – usually in France – looking for inspiration, he need only taste a dish to understand the recipe. 'I remember once he stuck his finger into my smoked eel mousse,' recalls Rankin. 'That was all he needed to be able to re-create the dish back here.'
Regardless of any strides British food culture may have made, they buy almost all their fruit and vegetables from French suppliers. 'The proof is in the eating,' says Rankin. 'What you see in a French market is unbelievable, sights you would never see here: stiff green lettuces, the highest-quality haricots verts.'
The thought of these European markets throws up that other inevitable topic of conversation for a restaurateur: Brexit. It is, says Rankin, 'awful. I fear because of the staff. In the 14 years that we've been open not a single English person has applied to be a waiter or waitress.'
Non-Brits arrive, he says, 'fresh from the Eurostar, nicely shaved and well-dressed', but applications have dwindled of late ('we used to practically recruit from the bus stop, but now it's become harder and harder'). 'We have around 12 nationalities,' he says, 'and they are so harmonious. If only the world was like that.' He adds: 'I'm just a humble tavern-keeper but I think this job is going to become harder. And what's to come: compulsory Morris dancing?'
His effortless wit comes perhaps from his father, a barrister. The family home was in Kensington and his mother, a French-Belgian, was a good cook who still, aged 85, brings cakes to the restaurant each week (and for which her son resolutely pays her).
After attending Eton, he went to university in the South of France and then had a first job selling jeans. 'I was brilliant at it, but then went into the City to do re-insurance, which
I hated. I then drifted into caviar and I found what I was after.' He adored the caviar, and when he wasn't buying it in large quantities from Russians he hawked it, among other places, around Mayfair, where he found a new customer: 'the local warlord' (Rankin's words), aka Mark Birley.
Grit, determination, graceful networking and a good business brain are reasons for Rankin's success, but on the surface – between cheeky fag breaks on the cobbled streets of Mayfair – it looks and tastes like an effortless and extremely civilised journey.
Related
How a small but mighty restaurant is wowing London
It's the Monica Galetti show at Mere
Meet Vineet Bhatia, the Michelin-starred chef who never sleeps