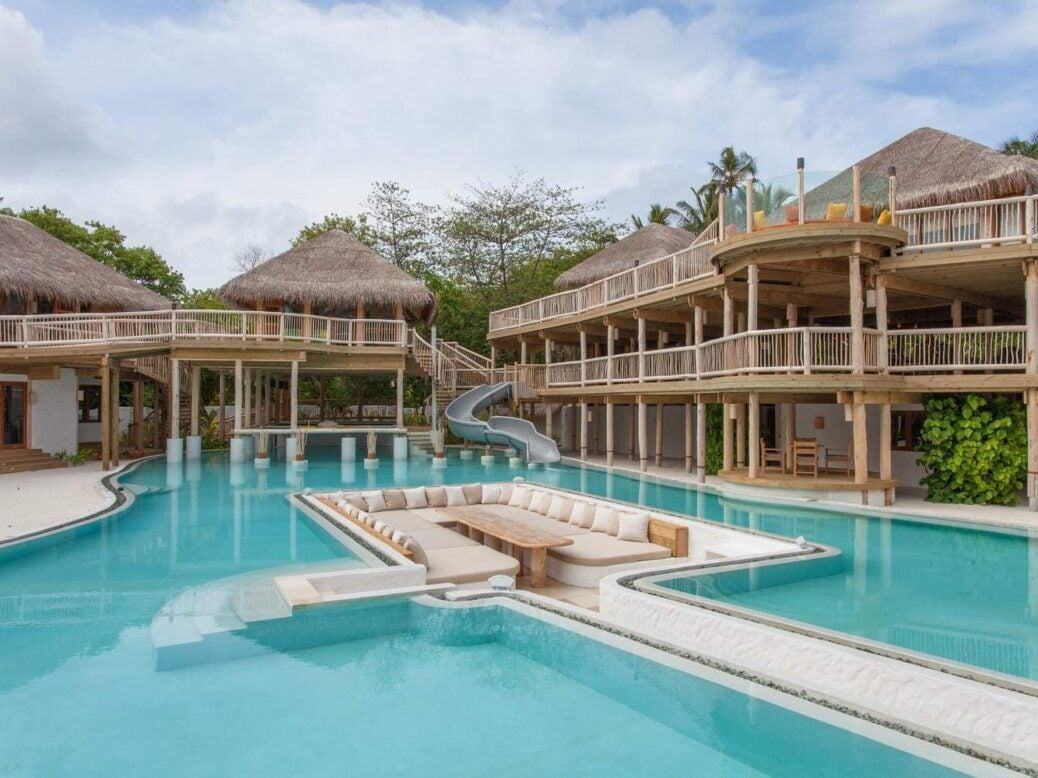 Today's HNWs want several convenient holiday homes with hotel-style facilities – and if they make for a decent investment too, then so much the better, writes Catherine Moye
The yearning  to dwell in a blissful Eden, whether on a Caribbean island or a Tuscan hillside, was long seen as the primary inducement in acquiring an overseas property.
Yet for today's HNWs this Edenic vision is more a series of property-related lifestyle experiences, ranging from branded residences tied to spa treatments, to City apartments with ready access to world-class cuisine, to a house of celebrated provenance or design that testifies to one's credentials as an art connoisseur. And preferably all the above.
Gone are the days when the world's super-rich embarked upon property's equivalent of the early-19th-century Grand Tour, securing summer homes in established European locations.
Today they move in a mellifluous wave from one global destination and residence to another, curating and creating their own Edens. 'What's changed is that people grab a lot more, shorter breaks than they used to,' says Hugo Thistlethwayte, head of international residential at Savills. 'And having seen so much more of the world, they understand how international markets work and how easy it has become in recent years to buy into those markets.'
The growth of branded residences in particular – where a joint venture between developers and hoteliers means HNWs can buy turn-key villas that have hotel facilities and can generate rental income – is perhaps the main reason HNWs now own multiple international properties.
Healthy Approach
With the 'experience' increasingly attracting HNWs to a destination, it's little wonder that retreats are devising new ways of gilding the lily. Take the new Six Senses retreat at Kaplankaya in Turkey, which takes wellness up a notch by incorporating medical procedures, so sports stars, for example, can not only eat healthily and enjoy the spa, but also have injuries worked on by a physio.
A four bedroom villa costs from €1.4 million. 'Decision-making today is as much about what it is as where it is,' says Anthony Lassman of Nota Bene Global, a private client travel management service.
'Mostly my clients are passionate about art and architecture,' says Lassman. 'Tastes merge, so that the growth of the contemporary art market has seen a rise in demand for upscale modern apartments in, say, Miami, for example.'
Robert Green, managing director of Sphere Estates, says many HNW clients have several holiday homes: 'For example, I'm currently dealing with a British businessman who is looking to buy in the Maldives. He already owns property in the UK, St Tropez, Verbier and Tenerife, but wants to add something more "tropical"… As he only plans to use this property for a minimum of four and maximum of eight weeks a year, he wants something to rent out.'
While destinations such as the Balearic Islands (especially Ibiza), the Costa del Sol, the Caribbean (especially Barbados, St Lucia and Antigua) and the Alps continue to attract the world's super-rich, their priorities are now 'unique experiences, especially tied to wellness, yoga and sport-focused services, and the knowledge that their capital investment is safe', says Green.
'The biggest thing that has changed in the international property market is that most [HNW] people no longer want the hassle or the expense of maintaining an overseas property,' says Thistlethwayte. 'They want something that is income-generating and convenient.'
Those whose youths often included putting in an annual appearance at the family's villa in Chiantishire will today spurn the stony-faced housekeeper for the concierge at the Four Seasons, the olive groves for the wellness centre.
It just makes that much more sense to rent the former and rent out the latter.
Catherine Moye is a travel and property writer, novelist and screenwriter
This article originally appeared in issue 66 of Spear's magazine. Click here to buy. 
Related…
Interview: Lloyd Dorfman on UHNWs: 'You don't see a huge number giving'
Interview: Guy Hands, reign of Terra
Interview: Yanis Varoufakis on the end of Europe — and capitalism