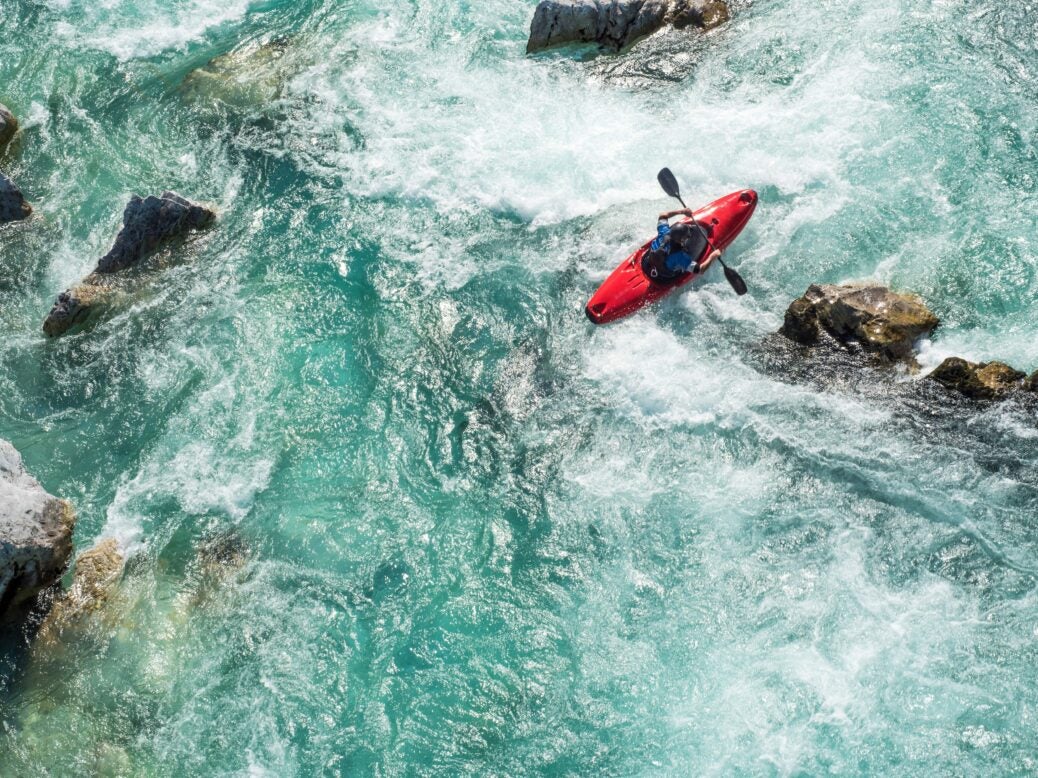 HSBC Private Banking embraces cutting-edge technology to provide its clients with access to a game-changing risk management tool
The dawn of 2020 presented the world with a significant risk event, in the form of the pandemic. Global stocks faced their worst quarter since the 2008 financial crisis.
'It was an extreme market event,' says James Thomson, HSBC Private Banking UK head of investment counsellors, who spent most of Q1 helping his clients manage the downside risk in portfolios in a strategic manner rather than exiting the markets and removing opportunities altogether. 'It was all about repositioning your portfolio and understanding that certain sectors were more likely to benefit than others – that's incredibly profitable for clients.'
He emphasised to clients during this period that risk mattered across all financial objectives, whether capital preservation or capital growth is the main focus. 'We needed to understand where risk exists in a client's portfolio and try to ensure that they're getting the optimal return for the level of risk that they're taking.'
Thomson noted that while many sectors experienced large losses, some emerged as winners, especially those within the technology sector, which 'performed phenomenally well'. This proved that taking risks in the right area can produce a positive outcome. Many investors started to think more proactively from the second quarter onwards, when HSBC's clients started engaging even more with the markets. Some showed a readiness to 'embrace the risk environment', he added.
Alongside increasing risk appetites was a rising interest in investing thematically. 'There were a number of trends, such as automation or digital consumerism, that we have liked for some time, which have accelerated but will continue to grow – investing thematically is a great way to capitalise on these opportunities,' observes Jonathan Sparks, HSBC Private Banking's chief market strategist for UK and Channel Islands. Additionally, younger investors 'are much more inclined to invest thematically' after witnessing strong performance in spite of Covid-19 effects.
Emotions can be stirred by topics such as US politics, the spike in tech valuations and the re-emerging concerns around Brexit. Sparks points out that 'a lot of political risks had the potential to spill over' to clients' investments. 'Rather than second-guessing the outcomes, we instead walked clients through the different possibilities.'
Thomson continues: 'Quite often, clients have a strong view on what they think will happen, so approaching it this way leads to a richer conversation.' It is important to 'look ahead' to a post-Covid world where, Sparks predicts, some sectors will continue to be vulnerable to volatility within the global investment sphere. But that's not entirely bad news, either. 'There's no turning back for many of these structural changes, whether that's increasing consumption in emerging markets, the increase in online shopping or the rapid rise in healthcare technology. This will create a big set of winners and losers, and you'll have potential risks in either direction.'
These trends have driven HSBC Private Banking's UK branch to enhance its advisory capabilities further with a new value proposition, enabled by 'market-leading' technology. The bank has embedded BlackRock's Aladdin Wealth platform – an institutional quality-solution which reveals where risk exists within portfolios – into its investment process. This takes HSBC's advisory offering to the 'next-level', says Thomson.
While the platform is well established within the industry, HSBC is among the pioneers in its use in the global private client space. 'We are the first global private bank to leverage Aladdin Wealth,' Thomson adds. A successful rollout of this new service across the bank's US, Swiss and French centres earned it the Best Global Private Bank for Portfolio Management Technology award from Professional Wealth Management in June 2020.
'We leveraged the Aladdin Wealth platform and the data it provides through each stage of the investment process. That truly enhances our unique value proposition.' Recent feedback from UK clients who have trialled it has been positive, too. 'They were very impressed,' he says. For HSBC Private Banking, it's a 'big step forward'. 'We have shown the ability to provide a truly holistic view of clients' personal circumstances – not just the portfolios that they have with us here, but also taking into consideration the assets they have outside of the bank, too.'
However, this is not about eliminating risks. 'The worst thing you could have done in March 2020, when Covid-19 struck, was to get out of the market and remove risk completely, instead of managing the downside risk in a strategic manner,' Thomson stresses. And the offering does not remove the human touch from the equation either. 'It doesn't replace our overall investment philosophy and our client-centric approach to service,' Thomson says. Instead, it complements HSBC Private Banking's long-standing and 'very robust investment process' with quality data. The client-adviser relationship will still thrive within traditional means of communication. 'Sometimes it's helpful just to talk things through,' says Sparks. 'Quite often I'll have a conversation with a client where we'll be just discussing the outlook, pinpointing their concerns. It could be uncertainty about inflation, monetary policy or valuations. Then we can agree on what'd be a good opportunity that makes sense to them.' Thomson gives an example of how his team can visualise the workability and resilience of clients' personalised investment strategies: 'One of the most powerful ways we can bring risk to life for clients is to talk about scenario analysis.'
On top of analysing how a portfolio would have performed historically, advisers can stress-test the risk of individual portfolios using both historical and hypothetical scenarios. Sparks adds that this method of analysis is 'very forward-looking', and user-friendly for all types of investors.
'We have the capability to tailor what level of detail we provide to clients, for example the historical stress tests at the portfolio level tend to be easily understood by most clients,' he says. But equally, for sophisticated investors, he says the team 'can go all the way down to a very granular level'. A well established partnership with the HSBC Global Research team not only transcends borders, but traditional asset classes, too. Thomson says the bank's vast array of product solutions enhances the offering for clients who are more adventurous with their investments.
'We have seen an increasing use of alternatives such as hedge funds, which delivered strongly positive performance for our clients this year,' he observes. HSBC's 'market-leading' private markets platform has seen over $1.1 billion invested globally this year by private banking clients. Hedge funds have attracted $500 million. The best strategy for a client with complex affairs and a need for wealth preservation plans is to combine key factors.
'Having a well-diversified long-term asset allocation that aims to deliver some relatively consistent returns – combined with having more targeted, opportunistic, thematicstyle investments – provides compelling long-term returns.' Sparks says that diversification goes simply beyond 'equities and bonds'.
'We've made increasing use of alternative investments, or exposure to gold to manage risk…it's important that amid very low-yielding government bonds we use a broad range of asset classes.' Such a strategy will be important when preparing for a more volatile and uncertain future.
But with Aladdin Wealth providing a deeper understanding of risk factors, the HSBC Private Banking team can provide clients with more precise advice to ensure they are achieving their financial goals.