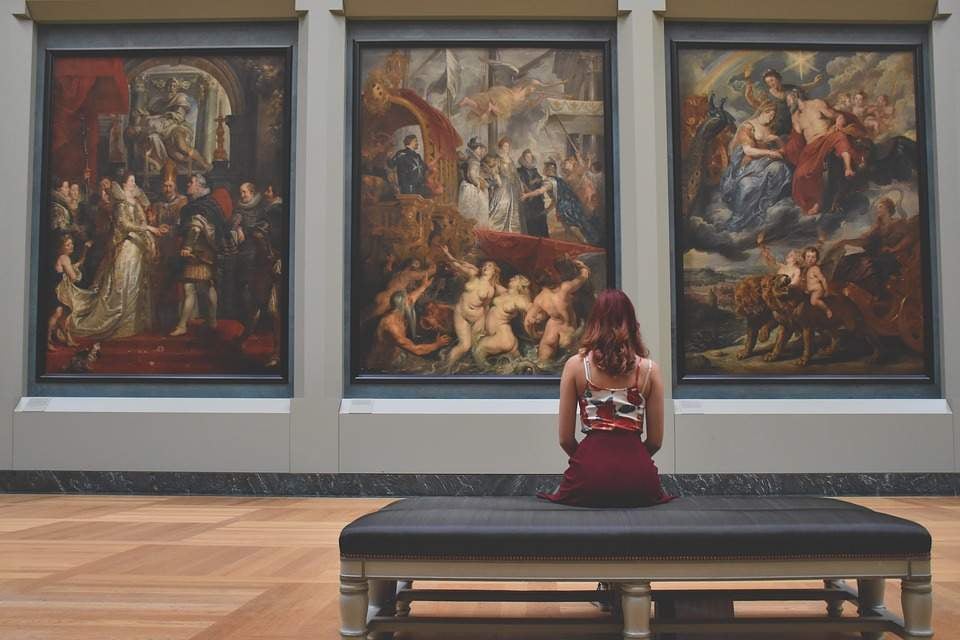 Tokenisation brings the possibility of art investment to more people – expect it to change the industry, writes Iqbal V Gandham
What do Amedeo Modigliani's Nu Couché, Pablo's Picasso's Fillette à la corbeille fleurie and David Hockney's Portrait of an Artist all have in common?
Well, other than the fact that all three of them were sold at auction during 2018, they each exchanged hands for a value of between $90 and $157 million apiece. These price tags may seem incomprehensible to all but the most elite art investors, yet is representative of the extreme end of the art investment spectrum.
Investing in art of this kind is out of reach for most people. We can all watch an auction at Christies, but few can put their hand up and invest. Given the knowledge and passion so many people hold for art, it's a shame they aren't given the opportunity to put their knowledge to good investment use.
Thankfully, that may be about to change. Within the next decade it is likely that investible assets of all kinds, including art, will go through a process called 'tokenisation'. Tokenisation is the method of converting rights to a real-world asset into digital tokens that can be moved, traded, recorded or stored on a blockchain system. This means that the rights of ownership of an item are represented by tokens.
By 2025, investing in art may no longer be reserved to the super-rich and you could purchase as much or as little as you like for fractional ownership of an artwork.
Tokenising artworks in this way could bring benefits to both investors and artists.
The key benefit is accessibility. Tokenisation brings the possibility of art investment to more people. Today, everyday investors have a limited choice of investments they can make. In some cases, this is because regulators are trying to protect less experienced investors; but often everyday investors are locked out of asset classes because the price tag is too high. By enabling fractional ownership, we give investors more freedom to invest in their passions.
On the more technical side, an investment in tokenised art could generate income as well as capital growth. A group of token holders could collectively decide to lease an artwork to someone else, such as a gallery, and then take the payments as a shared dividend.
Investors aren't the only ones who would prosper from tokenisation. Artists themselves could reap the benefits of being able to track who is investing in their artwork through the blockchain, in turn preventing fraud and counterfeit, receiving quicker payment and gaining greater understanding of the appreciation for their work.
For galleries, art tokenisation would allow them to invest in new artworks, without having to sell existing ones to create liquidity or relying on high interest loans.
Of course, with any new technology, there are many elements that must be worked through before it goes mainstream. For example, how do you determine where the artwork is stored or displayed if multiple people own a fraction of it? Clearly, custodians will be key.
Custodians could create a whole new business model by charging art investors to hold onto the artworks for safekeeping. Art owners could also pay custodians to maintain, insure and upkeep the artwork and perhaps facilitate the leasing of the artwork itself.
For too long investing in many asset classes has been a closed shop. There are millions of people around the world with a deep love of art, but not deep pockets. Today they're told to invest in stocks, bonds and other assets they don't have the same interest in.
By tokenising investments, we can democratise them enabling people to invest in the assets they want to own.
Iqbal V Gandham is UK managing director at eToro