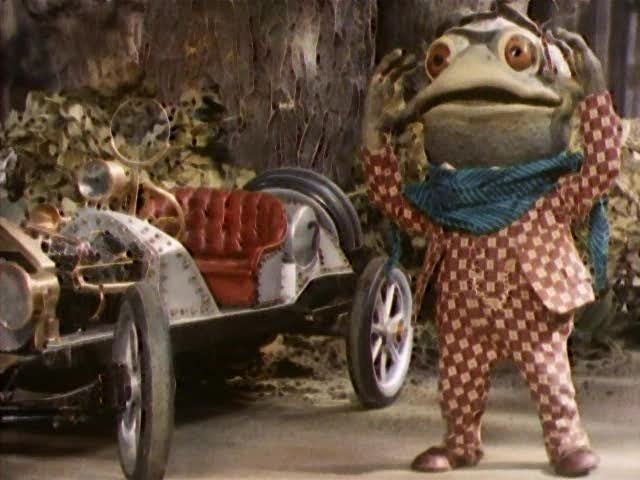 A group of Taylor Wessing lawyers give their advice on owning four-wheeled alternative assets.
One class of trophy asset which is guaranteed to set the hearts racing of any person, young or old, rich or poor is classic cars. So rarely can an asset of passion be appreciated by all generations in quite the same way as a classic car – whether it be from the driver's seat, as a passenger or simply from the pit lane at Goodwood, no other asset class evokes quite the same joy.
The growth of events such as the Concours d'Elegance at Windsor, Salon Prive and the Goodwood Revival show that there is an insatiable appetite for the throaty noise of an exhaust and the elegant lines of classic cars. According to research provided by the Historical Automobile Group International (HAGI) and published in Knight Frank's Luxury Investment Index (Q3 2016), compared to other luxury asset classes, classic cars continue to perform well, up 448 per cent in the last ten years.
With such high potential returns, it is imperative that if buying a car as an investment the very best example is bought to keep pace with the market.
Unlike many other trophy assets, such as yachts or planes or bloodstock (art being the  notable exception), there is no central register of ownership which can be consulted to ensure the person offering to sell you that 'pristine matching numbers example' is actually the owner.
Furthermore, with the provenance of a vehicle often adding a significant premium to its value it is key to also investigate the claimed history of the vehicle which is being presented.
Given this, when considering a purchase, a buyer should make every effort to investigate and corroborate not only the seller, but also the vehicle itself. Whilst the safest bet is to keep an open, but sceptical mind, there are several basic checks which should be carried out to avoid burnt fingers.
There are a number of descriptors attached to a classic car which increase its collectability and price – 'original condition', 'matching numbers' and 'unrestored' to name a few.  These terms are sometimes used quite liberally and, therefore, it is important to validate any statement attached to a vehicle.
The most effective way of ensuring the condition and originality is as it appears or is described, is to commission an inspection by a marque specialist. This will not only provide peace of mind, but is also likely to pay dividends should the far off day arrive when it finally comes time to part-company.  It goes without saying, serious questions should be asked of any seller who is reluctant to let his vehicle undergo such an inspection to validate his claims. Having been involved in a post-sale dispute involving a rare Lamborghini Miura, where the buyer had not undertaken proper due diligence to confirm the seller's claims as to provenance and restoration, we are all too aware of the arguments which can arise.
As mentioned above, the provenance of a car is often key to its value, as such it is important when considering paying a premium based on that famous previous owner or its racing pedigree, to get corroboration. Often this can be something as simple as the original bill of sale or historic race entries, but other times it will be from photographic evidence.
For the very rarest examples, it is often relatively easy to verify the provenance. A great source of information on past ownership are the numerous owners' clubs which often either keep their own records or have members with encyclopaedic memories.  Whatever the provenance, preserving and enhancing the value will only occur where the provenance can be supported, by clear documentation. As such, be wary of attaching value to unproven ownership claims.
A prime example of how provenance will ensure that a premium price is attained for a special example is the $21.78m achieved by the Jaguar D-Type at Pebble Beach, California in mid-August this year.
This example was a Le Mans winner, raced by Ecurie Ecosse, with very well documented race and ownership history covering every moment since it left the factory in Coventry in 1955. Not only was the price achieved a record for a British car, but it also becomes the seventh most expensive car ever sold.
On the subject of ownership, one thing which is often overlooked is doing research on the seller. Making sure that the person selling you the car is the legal owner, or has the right to complete the sale, will ensure that there are no horrible moments down the line. Checking bills of sale and other legal certificates will often be a simple way of putting the mind at ease.
Disputes in relation to ownership are not uncommon and we have dealt with a number of cases where competing owners have emerged subsequent to a successful sale – one memorable example we have acted on involved competing claims by two individuals who had jointly consigned a Rolls Royce to auction prior to a breakdown in their business relationship.
When proposing to sell your classic car, apart from ensuring you have everything in order for a prospective buyer, the most common issue encountered is a defaulting buyer. In order to protect yourself against that situation you can instruct a third party (such as a dealer or an auction house) to complete the sale – albeit at a cost. If selling privately, it is important to obtain proof of available funds from the buyer and to ensure that they have been transferred prior to delivery of the vehicle.  If a buyer is reluctant to agree simple requests, then be wary of their true intentions.
A final word of caution on insurance. As either a seller or a buyer, be certain to have insurance which runs either right up until the point of sale, or from the very moment ownership transfers.  Being in the situation where your classic bursts into flames as it is being shown to a potential buyer, as happened to one unfortunate Bentley owner, is made slightly less heart-breaking knowing that your investment has not entirely gone up in smoke.
Choosing to purchase a classic car, whether for enjoyment or as a potential investment, should be a pleasurable experience and need not be stressful or risky. It is important, however, to remain sceptical of claims from sellers which are not supported by evidence and not to get too carried away by the emotions which are invoked by the smell of the leather and the sound of an engine roaring into life.
David de Ferrars is a partner in Disputes & Investigations, Ronald Graham is a partner in Corporate and Edward Spencer is an associate in Disputes & Investigations – all at Taylor Wessing