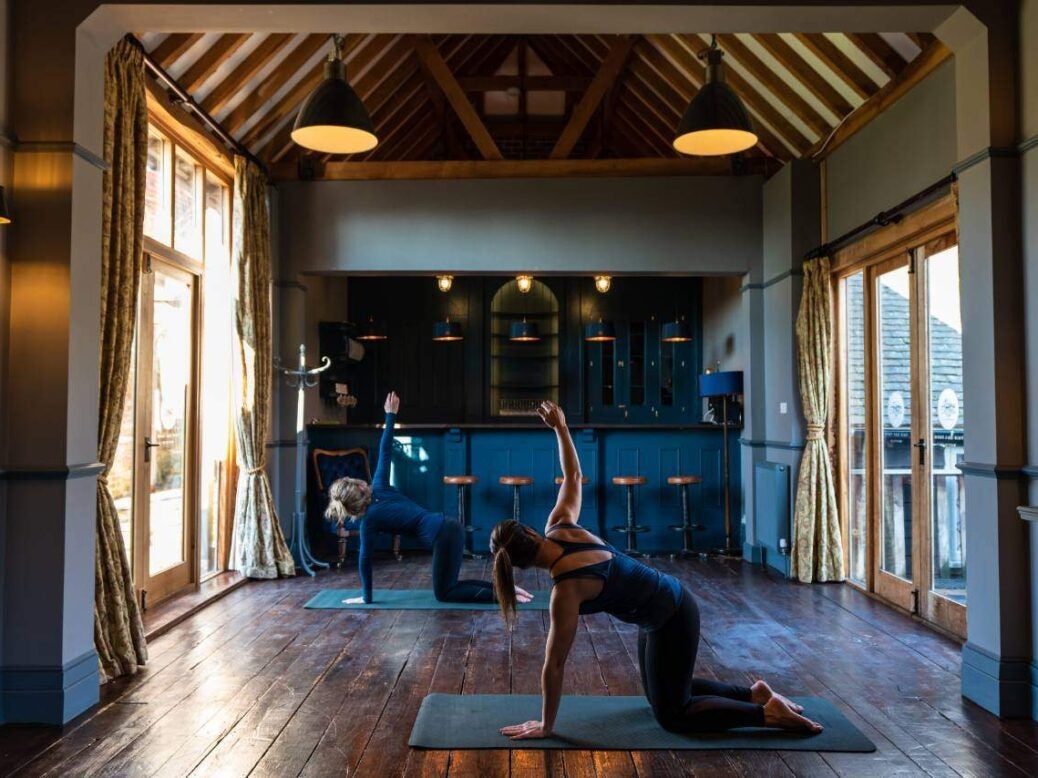 Everyone's body needs some TLC from time to time. Luckily, we now have a host of treatment options, writes Jo Foley
Our bodies are made to move, and they carry us around, mostly with good grace, for decades. Some of us treat them with care, more of us take them for granted, while a few will really push them to the limits. Subsequently, it's not surprising that after years of use, abuse and misuse the body might bite back with a few pains here, some twitches there and every so often a serious touch of agony.
And that's before we have broken or chipped bits of them, hurled them around playing fields, swooshed them down slopes and injured them by falling from trees, chairs, ladders and horses. The body is nothing but resilient and, in most cases, built to last. However, like an elephant, the body never forgets, so many of us in later life get strange pains and afflictions.
For example, while one tumble off a bar-stool in our teens may have ached for a couple of days, it will usually right itself by allowing another part of the body to compensate for how it moves – and may well result years later in chronic neck pain. A whack on a right shoulder may eventually end as a slight limp on the left knee.
Compensation is fine, but it does alter the alignment of everything and the body finds a way to cope in the short term, which is why we may end up visiting osteopaths, physiotherapists, reiki specialists, acupuncturists or taking painkillers.
All the above have a part to play in restoring our structure and movement. A painkiller or sports massage will help in the short term, while others may need a long-term approach. The key is to find the right method and practitioner that works for you, be it osteopathy, pilates, reiki or acupuncture – or in some cases a melange of all. And while most of us long for a quick fix, serious pain or injury will take longer. Recently many of us have taken refuge in cryotherapy chambers, which have become part of the recovery process of serious athletes, professional footballers and jockeys.
This is a sophisticated version of the rest of us slapping on a bag of frozen peas or ice-pack to a sprained ankle or wrist. It involves a full-body immersion into a chamber where the temperature drops to anywhere between minus 100°C and minus 160°C for three to four minutes.
The adrenalin released by the shock to the body helps to relieve pain and swelling. It also narrows the blood vessels, which in turn slows down the rush of inflammation-causing white blood cells to the injuries.
However, that still only provides short-term relief, and it needs to be incorporated into an integrated recovery programme. Serious injuries and worn-out joints such as hips and knees need greater medical attention such as replacements, while degenerative bone and spinal issues need further operations. Recovery is helped if the body is strong to begin with, which is why many specialists now recommend pre-op programmes built around physiotherapy, swimming and pilates.
Core beliefs
A believer in this method is former banker Lucy Nifontova, after decades of severe back pain that often left her immobile. At one stage spinal steroid injections gave her much relief, but only temporarily. However, they gave her sufficient time to embark on an exercise programme to strengthen the core before she eventually underwent a spinal fusion operation. When she needed to recuperate, she quickly discovered there were no specific programmes to help her – so with the help of her physiotherapist, Michelle Lewis, she devised her own.
Their Restore & Reform programmes offer retreats, from everything from post-surgery to post-natal, to help patients return to fitness and mobility using a mixture of reformer and mat pilates, stretch classes, soft-tissue massage and physiotherapy. Stephen Price of BodySpace offers a high-tech version of rehabilitation at his London base as well as at the Corinthia Hotel spa and a new residential facility in Knightsbridge. His clients include everybody from the plainly unfit to those preparing for and recuperating after surgery and patients undergoing chemotherapy.
Alongside circuit and cardiovascular exercises, he also uses equipment such as the Milon system (which can scan and measure each part of the body to help devise the exact type, power, strength and scale of each exercise) and Hypoxi trainers (for dealing with altitude alongside scientific testing to analyse stress responses and heart rate variability).
'Even the smallest movement is literally a step in the right direction, no matter what the problem or procedure,' says Price. 'Self-reliance is what matters in the end, and that is what we are geared towards helping and teaching each client.'
For those who want everything in one place – preparation, procedure and rehab – then Bad Ragaz, one of the premier medical spas in Europe, is the place to head for. Located in one of Switzerland's most beautiful valleys just a short ski run from Davos, it offers everything from hip replacement to cardiology, vascular surgery, dentistry and pain therapy.
It is where most of the Swiss Olympic athletes go, and a host of chief executives and potentates when their body needs help and repair. When it comes to rehabilitation, it offers every type of manual and machine therapy alongside the healing waters from the adjacent Tamina Therme, where jets and springs, douches and massages, saunas and ice showers combine to heal and restore.
Jo Foley is a writer, editor and consultant specialising in spas and wellness 
Read more: