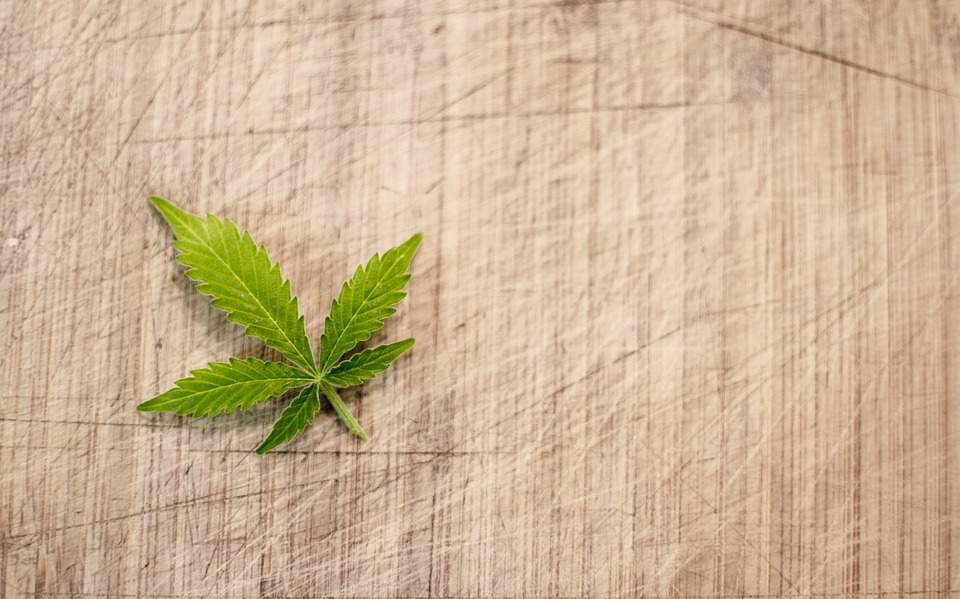 The growing popularity of cannabis oil has inspired a flow of new products, from beer to skin creams, writes Jo Foley
It is this year's wellness catch-all miracle cure – cannabidiol, or, to give it its more streetwise nomenclature, CBD. To the aficionado it is the answer to all our woes and health problems, from depression to acne, pain relief to Parkinson's. It is basically medical marijuana, more correctly the non-psychoactive component of cannabis, the part that doesn't make you high. (Tetrahydrocannabinol, or THC, is the part that does.)
Since November, medical cannabis oil has been available on prescription in the UK. The non-medical variety is also available in a plethora of CBD products in shops, pharmacies and department stores across the land, and it is widely available online. However the sale of any cannabis product which contains more than 0.5 per cent THC is illegal – just as the use, possession and distribution of cannabis itself, a class B drug, has been in the UK since 1928.
In 2016 a YouGov poll found that 75 per cent of the British public supported the use of cannabis on medical grounds, while 43 per cent supported its legalisation for recreational use. The change of heart of last year came about when more than 300,000 people signed a petition to legalise cannabis oil when 12-year-old Billy Caldwell's supply was confiscated by customs.
A severe epileptic, Billy would suffer up to eight seizures a day when not able to have access to the oil, which his family sourced and imported from Canada. Once treatment was restored and he was allowed its use at home, it helped to restabilise his condition. The Caldwell case immediately reopened the cannabis debate, with more calls for its legalisation (an Institute of Economic Affairs report estimated that the cannabis black market in the UK is worth £2.6 billion), while highlighting the availability and use of CBD in the UK.
CBD oil is mostly harvested from hemp plants which contain small quantities of THC, while the oil from the marijuana plant has high levels, which is why CBD products containing less than 0.5 per cent THC are legally available, provided no claims are made about their efficacy in pain relief or any other benefits.
However, anecdotal claims abound, with users stating that its use can ease acne, arthritis and anxiety, help with sleep problems, lower blood pressure and allay depression. A 2017 World Health Organization report stated that some preliminary evidence showed it may also be useful in treating diabetes, cancers, Alzheimer's and Parkinson's.
Receptive audience
One of the reasons CBD is proving so effective in dealing with so many ailments is that the body itself houses any number of cannabinoid receptors, some of which can change the way the brain responds to serotonin, known as the 'happiness hormone' for the part it plays in keeping our moods stable and upbeat.
A survey carried out into its use as a treatment for persistent epilepsy in children showed a reduction in frequency in 84 per cent of cases, while another survey on its use as a treatment for anxiety separation in dogs showed a marked reduction. While research continues on the efficacy of medical marijuana, CBD is becoming one of the fastest-growing complementary health products.
It is already estimated to have attracted almost 250,000 users in this country. One of the first retailers to stock it was Holland & Barrett, importing Jacob Hooy CBD oils, sprays and capsules from the Netherlands.
But you can now find CBD in any number of capsules, powders and drinks. Indeed, sales of drinks are soaring, from Love Hemp's CBD-infused water (available from Sainsbury's and Ocado) to craft beers such as High Flyer, from Green Times Brewing, and Buffalo Soldier, a US import brewed on home ground on Teesside.
There was even a growyour-own-beer kit available for the Christmas present market. One of the fastest-growing methods of taking CBD is through vaping, where the absorption rate is quicker as it is goes through the lungs into the bloodstream, rather than the digestive system.
It also has fewer additives and users claim it is the purest way of taking CBD, hence the effect is almost instantaneous in helping with short-term stress and anxiety attacks. It was only a matter of time before the beauty industry looked at the possible benefits of incorporating CBD into its products.
One of the first was MGC Derma, available at Harvey Nichols, where 18 products are available, dealing with skin conditions from acne and eczema to moisturising and anti-ageing. London hairdresser Hari's offers a CBD hair treatment to promote growth. To date there are as many devotees as cynics in the usage of CBD, but for those tempted to try it to help with sleep, pains or stress it is worth remembering that, as with most things, the higher the price, the higher the quality and purity.
Jo Foley is a writer, editor and consultant specialising in spas and wellness
Three cannaboid products – Jo's recommendations
Flying high   
The Green Times Brewing company took months to perfect its special IPA High Flyer beer, the first organic craft beer using cannabis oil extract brewed in the UK. Priced at £4.50, it hit the shelves late last year and proved so popular it sold out completely online. While it contains high levels of CBD, with fi ve essential cannabinoids, it won't get you high – just a relaxing after-effect. greentimesbrewing.com
Gold standard 
Hempura, founded less than two years ago, offers a whole array of products from oils to capsules, chocolates and vape liquids, with plans to launch concentrated pastes and a skin recovery cream later this year. Founder Lewis Hadaway spent years researching the industry, the formulations and the plant itself before launching the products, which he wants to establish as the gold standard of oils. Online prices range from £19.99 to £64. hempura.co.uk
Crowning glory 
Fashion favourite hairdresser Hari's offers a special hair and scalp treatment which promises to help transform body, mind, hair and scalp using all-natural CBD oils. The Spirit of Hemp CBD treatment is currently only available at Hari's Fulham Road branch, but will be offered at others throughout the year. The cost is £125, including blow-dry. harissalon.com
This article is published in issue 67 of Spear's magazine, available on newsstands now. Click here to subscribe