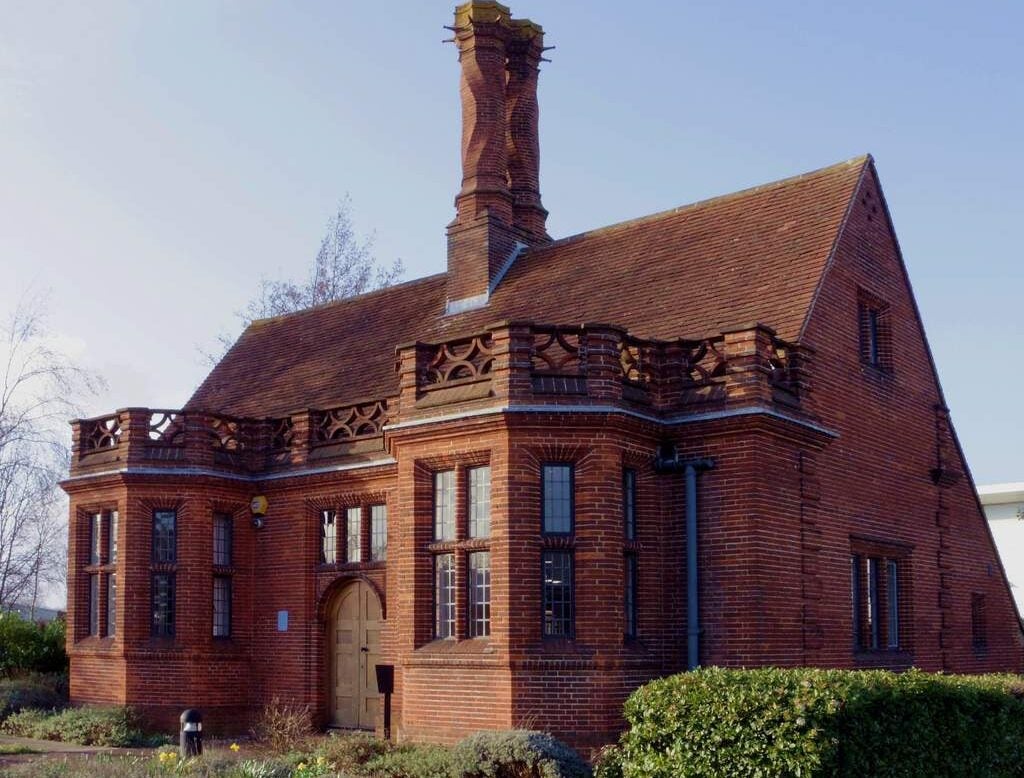 Staying true to his style, Edwin Lutyens used the ruins of Basing House, the largest private house in Tudor England, to inspire a new breed of brickwork, writes Clive Aslet
Everyone in the world likes Lutyens. Well, perhaps I exaggerate – but American architects do, because I shall soon be leading a tour of them around some of his greatest hits.
Organising the itinerary is tinged with sadness, since I am stepping into the shoes of Gavin Stamp, who died at Christmas. Gavin was one of the gang responsible for the 1981 Lutyens exhibition at the Hayward Gallery, which rescued the architect from the obscurity into which he had been cast by the Modern Movement. With typical wit, he would introduce spoof captions, such as one showing Lutyens inspecting the site of New Delhi. He was on an elephant, 'led by his faithful mahout Reyner Banham' (the latter being the apostle of the New Brutalism, as he called one of his books).
Planning has taken me to Daneshill House. It's just what Gavin would have enjoyed: an idiosyncratic mansion whose Arts and Crafts qualities are thrown into relief by the warehouses on the industrial estate outside Basingstoke. As a son of the Surrey Hills, Lutyens had an almost genetic sympathy with brick and tile. Near the site of Daneshill is Basing House, a Tudor pile that was besieged during the Civil War. Only a ruin survives, but Lutyens admired the locally made brick – so much so that he persuaded his client Walter Hoare to open a brickworks.
Some of the resulting bricks can be seen in Daneshill – some orange, some plum in colour and laid with wide mortar joints. It's conventional to say that they're Tudor. This isn't quite true; they're bigger than Tudor bricks, although with the same long and narrow proportions.
The entrance façade is rather dull – but in an interesting way: an almost unbroken expanse of brick wall with projecting wings, dramatically sober. What archaeologists would call the putlog holes – spaces into which scaffold poles would have been inserted during construction – have been filled with zany squares of tilework, each to a different design. They're little fizzes of decoration, so small that the eye doesn't take them in at a distance – like fish occasionally breaking the surface of a broad lake.
On one side is a catslide roof (the sort that starts at the apex and goes nearly down to the ground); on the other the fun begins. There are quirky details, such as funny corner windows and drainpipes set into walls. Then, on the garden front, Lutyens's familiar Surrey vernacular comes out in full bloom: hipped roofs, tile-hanging and a loggia, containing wonderful columns made out of tiles.
Lutyens was a young man when he built it in 1903 – still under 35. He liked trying things out, playing with new ideas; no two houses are the same. There's whimsy at Daneshill, juxtaposed to rigour; windows are punched into walls with the severity of the later Modernists.
The office of the brickworks still stands, showing off the product with a twirly chimneystack – unlike the plain ones at Daneshill. Naturally, despite rain, I shared snaps with Instagram. 'Lovely! Now I want to live in a Hoare house,' posted Anthony Majanlahti, author of the masterly The Families Who Made Rome. 'I live in one!' replied Audrey Hoare of Stourhead.
Clive Aslet is a columnist for Spear's