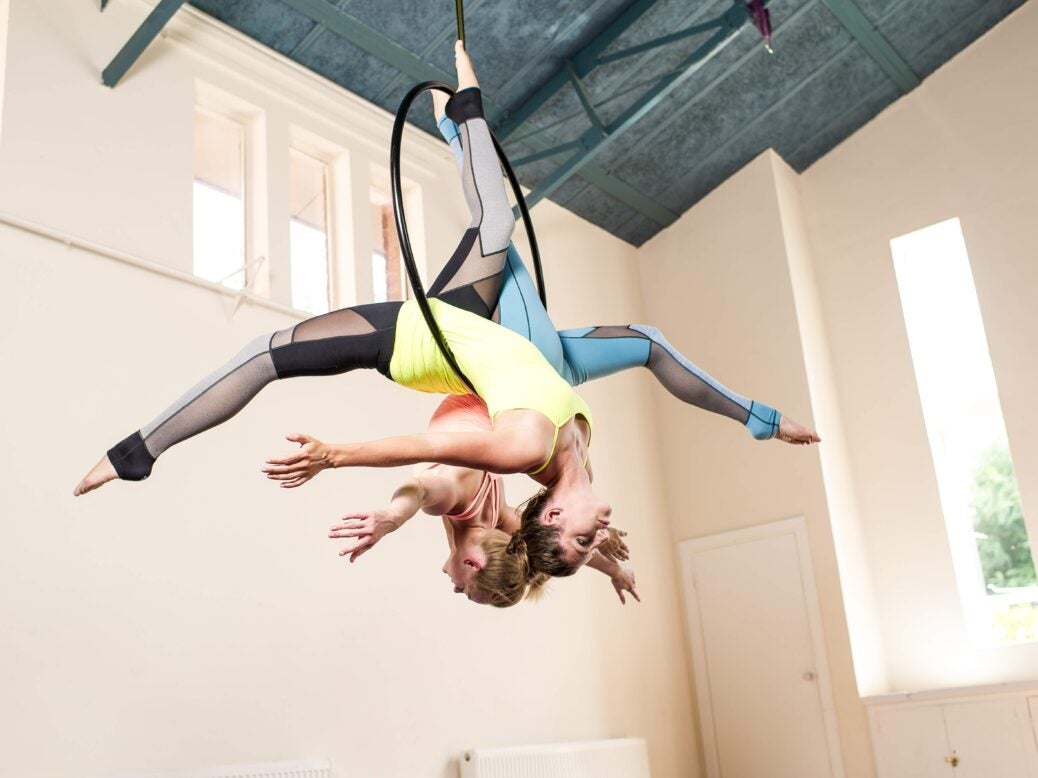 Regular gravity workouts will increase upper body strength as well, helping with both your focus and your balance. writes Jo Foley
Gravity: the natural force that causes things to fall toward the earth. Well, that's the dictionary definition, but many of us understand that it's not just 'things' it pulls towards the earth but us too, our bodies and skin.
As we age, the pull of gravity seems to get stronger, which affects not only our posture but also our movements, which in turn affect our organs, joints and muscles. Just because it's pulling everything towards the centre of the earth, sometimes it's fun to fight back, as well as it being good for body and mind.
Yogis have known for centuries that headstands increase the flow of blood and oxygen to the head, which not only strengthens the upper body and core but also increases focus and concentration.
Known as the king of poses, it's not for everyone, and to do it safely and properly can take years of practice – but take a silken hammock hanging from a ceiling and plop yourself into it, and your asanas get bigger, longer and easier.
Anti-gravity – or aerial – yoga is used by athletes and dancers to help increase joint mobility. For the rest of us it really does help with yoga practices – but first you must learn both to trust the hammock and yourself.
The first time you attempt to even get on to the hammock or sling, it feels light and flimsy, unlike those hefty cotton and string jobs we have in the garden, and your confidence starts to seep away. Just remind yourself that this is made of strengthened silk and is tried and tested to hold a baby elephant.
Once you're in, it's like being in a cocoon and feels immediately comforting and comfortable. Instruction starts slowly, with a few breathing exercises as you get used to the sensation of simply hanging about.
Gradually, your courage returns. After a few yoga postures and stretches and when you feel your body being supported, you become more and more confident until you suddenly find yourself hanging upside down with your legs wrapped around the sling. The rush of adrenaline that comes with that makes even the most timid pupil laugh.
However, you may well need some help from the instructor to reverse the procedure, until you've had a few more lessons.
What you will discover as soon as you're back on terra firma is that you're standing straighter because your spine has decompressed and your movements are easier and freer. Do it regularly and it will increase upper body strength as well, helping with both your focus and your balance.
This piece first appeared issue 74 of Spear's 
Read more