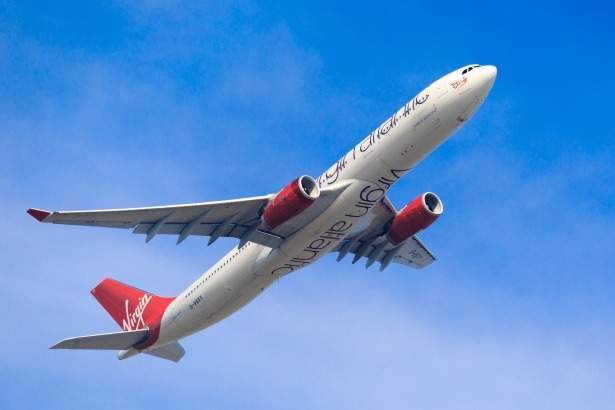 Changes to immigration rules is resulting in a spike in Tier 1 (Investor) applications this October, despite a very gloomy weather outlook, writes Elisabeth Squires
Readers may well be surprised to learn that despite the long winter nights drawing in, the mornings getting darker and the stormy weather due to continue this week, there are many other non-meteorological  reasons to reconsider residence in the UK, and an important one being the recent changes to the immigration rules in relation to qualifying investments for Tier 1 (Investor) visas.
Despite the seemingly endless precipitation, there has been a steady rise in the number of HNWs choosing the Tier 1 (Investor) route into the UK. In fact, the number of visas granted has risen to a five year high despite the fact that applications for the category were suspended briefly in December 2018. This could be for any number of reasons but some have considered the drop in the pound to be a strong draw to the UK. This may especially be the case for investors with families given that school fees, for example, might seem more reasonable when the pound is weaker. Applicants have not been deterred and remain able to meet new safeguards against the risks of money laundering by proving access to liquid funds for at least two years and not only for the 90 days prior to the application, which was the case prior to 29 March 2019.
The most recent changes to the Tier 1 (Investor) regime came into effect on 29 March 2019 with further clarification regarding deadlines, with effect from 1 October 2019. One major change is the type of investment which will be valid as a 'UK investment'. Those Tier 1 (Investor) applicants who submitted their initial application before 29 March 2019 will be able to remain invested in UK government bonds for now, but must ensure that any funds so invested are moved to other qualifying investments before making an extension application on or before 5 April 2023. If a Tier 1(Investor) visa holder who was granted initial leave before 29 March 2019 applies for indefinite leave to remain (ILR) on or after 5 April 2025 they must ensure investments are moved to qualifying investments other than UK government bonds by 5 April 2025.
Another change to the rules is relevant for those who applied for Tier 1 (Investor) visas before 6 November 2014. The lowest level of investment under the then rules was £1 million. There is now a requirement to increase an initial investment of £1 million to £2 million applies to holders of Tier 1 (Investor) visas who were granted leave to enter and remain in the UK before that date and who have not yet been granted ILR, or who will be making an application to extend their visa after 6 April 2020. In such a scenario, the individual will need to make sure they have increased their investment to £2 million before the date of their application. The evidence of the increase must be shown in the most recent portfolio report before the application. This means that the increase does not need to be completed by 6 April 2020, but rather before the contemplated application.
This deluge of deadlines may be distracting, but those hoping to secure these visas and the benefits they offer would do well take action sooner rather than later, and I don't mean buy another brolly!
Photo credit: Petr Kratochvil @PublicDomainPictures.net
Elisabeth Squires works at boutique private client law firm Maurice Turnor Gardner LLP