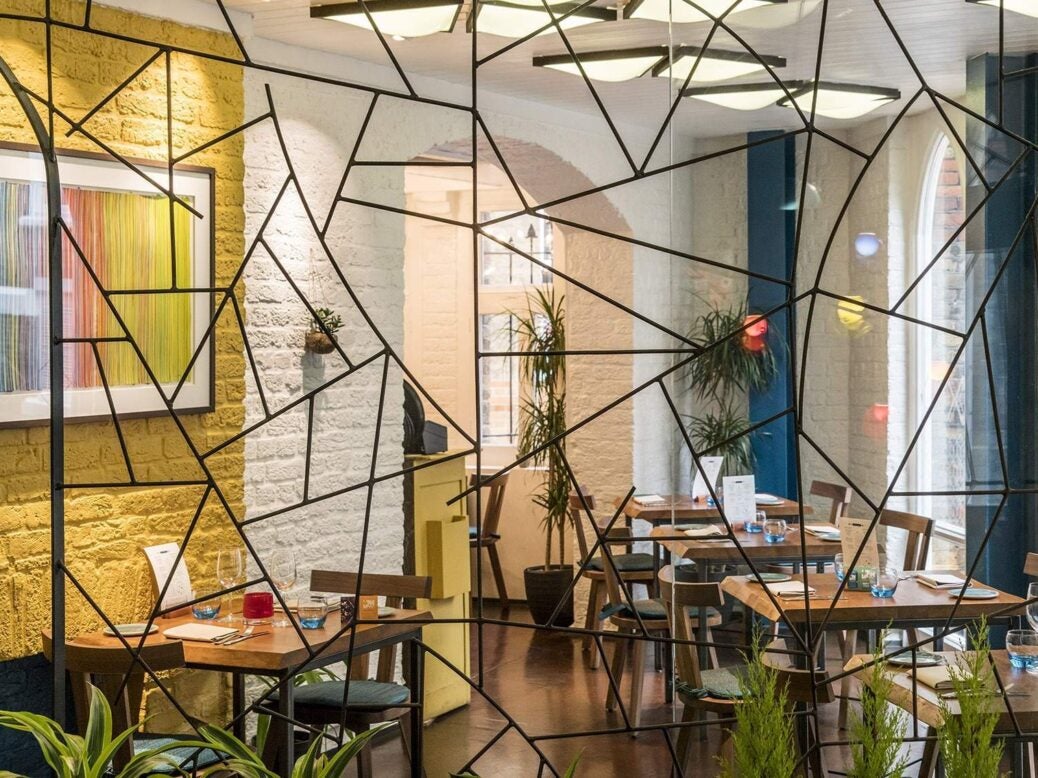 Arun Kakar heads to one of London's stand-out Peruvian restaurants and is taken on a breathless tour of different flavours
Whether it's in Mayfair's Coya or Shoreditch's Andina, London's Peruvian restaurants know how to have a good time. It's easy to see why. Peru boasts a cuisine of bright colours, joyous music and playful flavours, all of which make for a perfect recipe for a night out.
Plus, the drink is always good – and very occasionally, strong.
This is the country, after all, that is home to the devilishly stiff pisco sour: a favourite tipple of that venerable drinker Ernest Hemingway, who is said to hold the record for the highest number consumed in an evening. With that on the menu, it's difficult not to have a good time.
This is the excitable context that prefaced our visit to Lima Floral in Covent Garden. Tucked away on Covent Garden's Floral Street, its billing is certainly promising. It is, after all, the younger (and more affordable) sister of the Michelin-starred Lima in Fitzrovia, from the mind of Peruvian maestro Virgilio Martinez who was once ranked the best chef in the world by the World's 50 Best Restaurant awards.
Positing a 'contemporary twist' on traditional Peruvian fare, we leave it to our personable waiter to offer a guided tour of what's good. Little do we know that we'll need to hold tight throughout the evening: after disposing of our excellent cocktails, the food comes thick and fast.
First: Ceviches – small marinated plates of raw fish – and plenty of them. It's an array of dishes topped by sea bream, served in a pool of ginger tiger's milk (not actually the milk of a tiger but a citrusy marinade), South African tree root by the name of cassava and cancha corn.
It's an eye-opening array of flavours, punctuated by a lip-snacking tanginess that lingers but never verges into squealing territory. The sea bream, like the tuna and scallop's that accompany it, is rich and full-bodied, complimenting each other seamlessly, yet remaining totally distinct. The tuna, served in Nikkei tiger's milk is a creamier aside to the shaper fig tiger's milk that coats the scallops. Safe to say, round one is a dazzling success.
It's a rare occasion when one reaches a certain point at which hunger no longer becomes a prerequisite for consumption. The capacity to consume becomes limitless: the body gives up regulating appetite and, well, you just eat. Something like this happened at Floral, when we were confronted by or second full table of the evening: barely before we had time to take a gasp of breath, we're confronted by another selection of plats: smoked Chicken causa with purple potato, and a yellow chilli dressing, fried squid and king prawn, a Cuzco corn cake and some seasonal vegetables. Presumably, the latter was there to offset any guilt. In an odd way, it did.
They say that sharing plates are dead, that they are the cause of more squabbles than any kind of culinary 'innovation'. But when it's something intrinsic to a cuisine, that is, not an arbitrary marketing tool, it works wonders. What is sometimes tedious becomes here an exploration of flavours, of common strands and complimentary differences. It works together like a coherent, brilliant whole.
Our chicken is the highlight here, a creamy sort of mash potato (we perhaps naively assume the purple is for – admittedly striking – aesthetic purposes) soft and dense, working wonders with the tender chicken.
To finish us off: some Alfajores – rich Peruvian shortbread that is as buttery as it is sickly sweet, which we have alongside some ice cream. It's a gratifying send-off that we didn't know we had the room for. Any more, and we'd have to have been rolled out into Leicester square. Positively merry, exceedingly hearty and altogether congenial…Lima is a stand out.