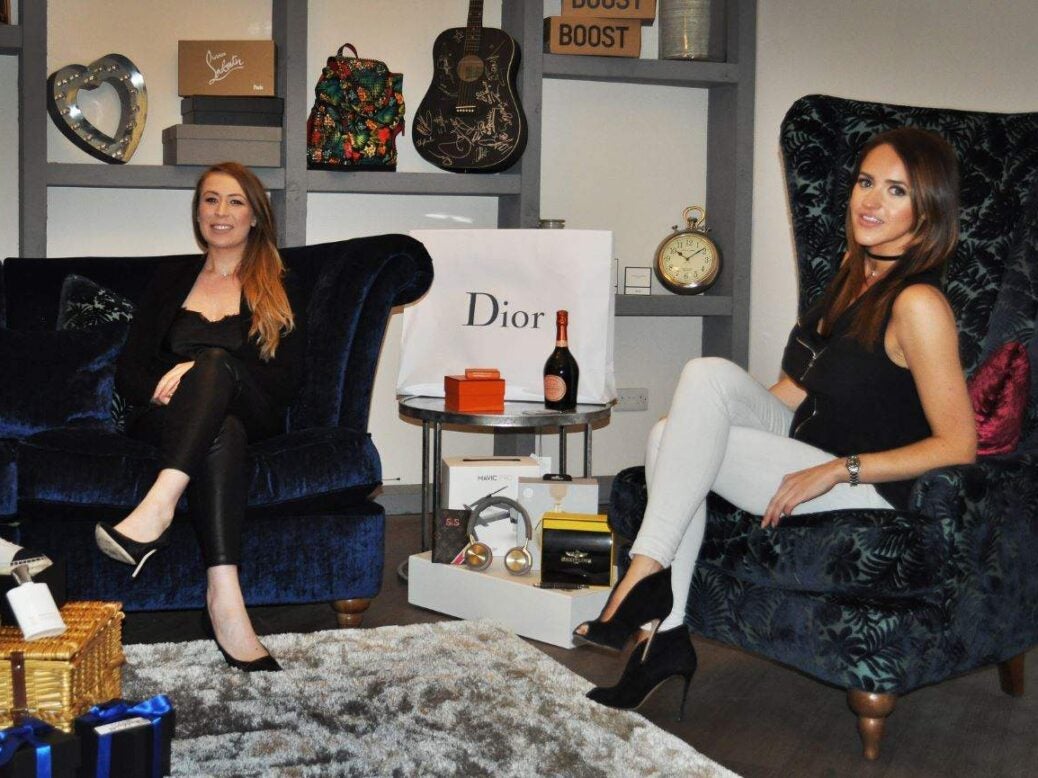 The newly launched luxury personal shopping service takes gifting to the next level, writes Lauren Jade Hill
'If I can't find something for a client, I become obsessed with getting it, so I get a real buzz when I've found it,' Sophie Spencer says as she sits across from me. In partnership, Spencer and Natalie Bellamy founded the high-end personal shopping, personal and corporate gifting service, The Fussy Shopper, just over a year ago. And with such passion and drive behind the bespoke service, it's already proving indispensable to an increasing number of HNWs around the world.
The key to this success is the access clients have to exclusive products and luxury brands, with ability to source limited edition Hermès bags. 'Hermès is very difficult to get and you're very limited on styles, size and colour,' Bellamy says, adding, 'The range that's usually available is very limited. What we're able to offer is the ability to source any Hermès bag the client wants from a supplier who makes sure the bag is authentic.'
Of course this privileged contact base isn't just limited to Hermès, Spencer elaborates: 'We have a great book of suppliers and really good connections around the world, so we are able to source products that aren't readily available, and our contacts within luxury brands mean we can source limited edition pieces and sold out items. We have particularly good contacts with a number of fashion brands who can supply pieces that are straight from runway.'
This aptitude for sourcing rare products is then met with uncompromised efficiency and speed—ensuring that they meet even the tightest of deadlines—with a flair for coming up with thoughtful gift ideas. Some of the most unusual have been one-off collectibles including an ape suit from a movie set and a celebrity's sunglasses. 'It's often who you know that makes the process to getting there quicker,' Spencer says.
'On the corporate gifting side, we are able to think outside the box too,' Spencer continues, 'One that comes to mind was a client who had been drinking wine in Ireland with a client of theirs and wanted a gift to thank their host.' Spencer and her team then sourced the labels from the French vineyard the wine originated from. As a final touch, the labels were then mounted with a message from the gifter before sending it to the host.
From start to finish, Bellamy and Spencer provide clients with a complete service which begins with a tailored presentation of gift ideas based on the client's budget and a profile of the person receiving the gift. The products are then sourced, gift-wrapped (with a white label service if requested) and sent directly with complete discretion and confidentiality, even hand delivered with a butler and roses if required.
The Fussy Shopper is sought after for its authenticity by a growing list of high-profile clients. Perhaps what sums this appeal up most is the unique service's insightful strapline: Finders of the impossible, thoughtful and exclusive.
Get in touch with Natalie and Sophie of The Fussy Shopper at hello@thefussyshopper.co.uk and visit thefussyshopper.co.uk to discover more