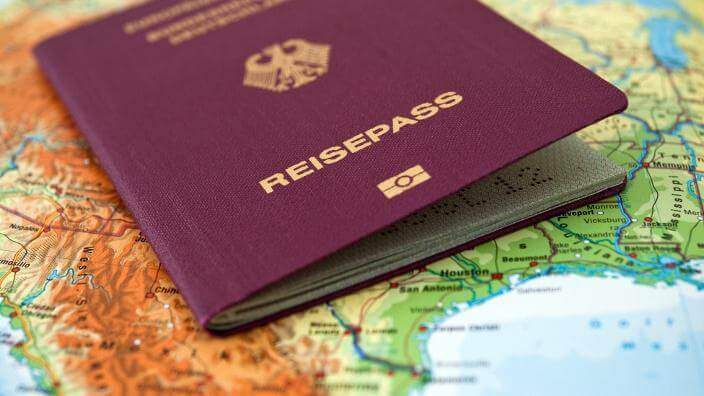 The EU's long awaited report on citizenship-by-investment carries harsh words with concerns over transparency and warnings of the possible 'infiltration' by criminal groups using these schemes, reports Arun Kakar
Citizenship by investment schemes with the European Union 'pose risks for member states and the union a whole', according to a damning report from the European Commission into the investment-migration multi-billion worldwide industry. It warned that the schemes operating in the EU posed worries of 'security, money laundering, corruption, circumvention of EU rules and tax evasion'.
Currently two EU member states, Cyprus and Malta, operate investor schemes in which citizenship can be acquired in return for a significant investment; Bulgaria operates a similar scheme, but announced earlier this week that it planned to stop allowing individuals to purchase citizenship.
Some 20 additional EU member states offer investor visa schemes that can result in full citizenship and residency. This includes the UK, that's current iteration of tier-1 visas was launched in 2008 to non-EU HNWs, granting a visa and indefinite leave to remain after five years for those who invested £2 million in the UK. The government announced last November that its Tier 1 Investor route was to be suspended before U-turning on the decision within days.
The Commission said in its report that 'shortcomings in transparency and governance' of schemes underlined the risks they pose, noting that the available information on investor citizenship and residence schemes was incomplete. It also expressed concern over the lack of 'clear statistics' on the number of applications being processed and accepted, as well as the absence of a mechanism to protect co-operation between member states.
It warned it had 'concerns about the risks inherent in investor citizenship and residence schemes and about the fact that the risks are not always sufficiently mitigated by the measures taken by member states'.
The Commission said it would monitor steps taken by member states to 'ensure transparency and good governance' when such schemes are implemented, in particularly with regard to how they risk an 'infiltration' of criminal groups involved in the economy, money laundering, corruption and tax evasion.
'Member States should ensure that the application of EU rules on antimoney laundering is not circumvented,' the report said. 'This should be ensured when funds are paid by investor citizenship applicants and are channelled through bodies that do not qualify as obliged entities under the fourth and fifth Anti-Money Laundering Directives.
'Moreover, the bodies involved in carrying out the checks on the origins of the funds in investor citizenship and residence schemes should always communicate their findings to the member state authorities competent for the processing of applications. Member states could also take into account the potential risks of money laundering linked to investor citizenship and residence schemes in their national risk assessments carried out according to the EU anti-money laundering rules and take the necessary mitigating measures.'
The report adds: 'In cases where payments are made in cash directly to governmental organisations, these are not covered by European anti-money laundering legislation. The rules for payments in cash are currently not harmonised throughout the EU. Member states therefore may lay down certain restrictions for payments in cash as long as these are compatible with other provisions of EU law.'
The report drew heavy criticism from leading HNW citizenship planning firm Henley & Partners, which called for 'dialogue and cooperation'.
Accepting that many of the concerns raised in the report were 'understandable', the firm, which has over 30 offices worldwide, said: 'Most are unfortunately fundamentally misguided and reflect an inherent lack of understanding of how the investment migration industry actually operates, and of the rigorous due diligence and other know-your-client processes and protections in place to prevent any abuse or criminal activity.
'Worryingly, there appears to be a lack of integration between separate EU departments in the context of producing this report, as well as a complete absence of engagement with both the recognized industry association, the Investment Migration Council (IMC), and legitimate firms in this field, such as Henley & Partners.'
Further concerns were expressed over the Commission's lack of research on considerations of 'the significant value created by well-managed and structured investment migration programs.'
Giving examples of 'objective sources' of the liquidity and foreign direct investment such schemes bring to countries like Malta and Greece, Henley and Partners added: 'These programmes create genuine societal advantage not just through increased government revenue, employment creation and enhanced infrastructure spending, but through the generation of new opportunities across all levels of society.'
This sentiment was echoed by the Investment Migration Council, a worldwide association for the investor migration and citizenship-by-investment industry. 'This report does not present or reflect in any manner the fundamental societal and economic benefits that these investment programmes bring,' it said in a statement. 'This is not constructive to policymaking or debate formation.' Henley and Partners estimates that the industry raises $8 billion each year in foreign direct investment.
Despite the criticisms of the Commissions report, both agreed with its conclusions hat clarity in enhanced regulation is needed for investment migration. Both also called for co-operation: 'All stakeholders, including the European Commission, need to move swiftly towards constructive and meaningful dialogue,' added Henley & Partners.
Arun Kakar writes for Spear's