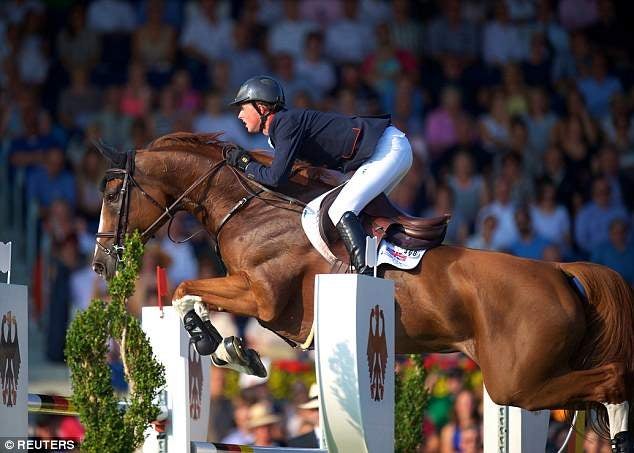 From Royalty and aristocracy to celebrity spectators, equine industry is one of the fastest growing sports worldwide, writes Eleanor Kelly
What sport would you find Royals and aristocracy brushing shoulders with rock stars, billionaires and supermodels, played out in the grounds of castles, stately houses, even under the Eiffel Tower and on Miami beach?
Equestrian  sport has attracted an elite crowd for centuries and the venues are perhaps the most enviable of any sport. Britain plays host to some of the most prestigious events in the equine calendar. Last weekend alone witnessed show jumping in the grounds of Royal Hospital Chelsea and Three Day Eventing at Gatcombe Park, the home of Princess Anne.
Who could imagine that amidst the time-hallowed architecture of Sir Christopher Wren  in bustling Chelsea, you would find an oasis of tranquility and elegance and a captivating sport showcasing some of the best show jumpers in the world.
'Wow' locations are the name of the game for the The Longines Global Champion Tour, which hosts 15 legs in the heart of cities such as Shanghai, Cannes, Monaco, Rome and Mexico. And a celebrity line-ups are the name. In London, Jessica Springsteen a professional show jumper and the daughter of Rock legend Bruce Springsteen went head to head with Georgina Bloomberg, daughter of the former mayor of New York and Sheikh Ali Bin Khalid Al Thani- a member of the Qatari Royal family. The Longines Grand Prix Class was dominated by British Olympic gold medallists Scott Brash and Ben Maher who claimed a sizeable part of the 300,000 euro prize fund with their first and second places respectively.
Meanwhile, in the Cotswolds', Zara Tindall (nee Phillips) was muddying her jodphurs as she tackled the Gatcombe cross-country course designed by her father Captain Mark Phillips. Together with her noble horse known as 'Class Affair', the gutsy Royal fought off monsoon-like conditions to complete the challenge at the Festival of British Eventing.
This is a scene quite different to the manicured razzmatazz and Swarovski-encrusted world of show jumping. Eventing is old money and horsemanship in the raw. The setting is stately parkland but it's a rugged test of man and steed versus nature. With its roots in military training, there is no surprise that the English are rather good at it. Especially the aristocratic ones. Tindall was European Champion in 2005 and World Champion in 2006, while her mother Anne- who stood in the rain for an hour handing out prizes, was European champion in 1971.
Aside from the thrills and spills enjoyed by spectators of this noble sport, they put on a jolly good side show. The spectacular Longines VIP structure in Chelsea entertained their expensively dressed clientele with haute cuisine and an enviable wine list. While Pol Roger, 'the official champagne of British eventing', set up a ringside Bedouin tent and served vintage champagne from 8am until dusk for three days solid.
Equestrian sport is one of the fastest growing sports globally. The price of good horses has escalated, with rumours of show jumping horses being sold for £10 million plus. Gone are the days where equestrian sport meant a muddy arena with hospitality equating to a burger van and beer tent. Now riders and their horses can be in a different country every week, chasing huge prize money while the owners of their horses enjoy VIP ringside hospitality whilst hobnobbing with their fellow Forbes-list members.
This week, many of the show jumpers head to the Royal Dublin Show to compete in the prestigious FEI Nations Cup competition. This a show which has an economic value of 45 million euros to Dublin city. With 100,000 visitors expected over five days, it is the pinnacle event for the Irish sport horse industry, itself worth some 700 million euros. Whilst the eventers prepare for two major events in September, The Land Rover Burghley Horse Trials (August 31st– September 3rd) and Blenheim Palace International (September 13-17th), both hosted at two of the most important stately houses in the country. Move over Formula One, equestrian sport is the new millionaire's playground.