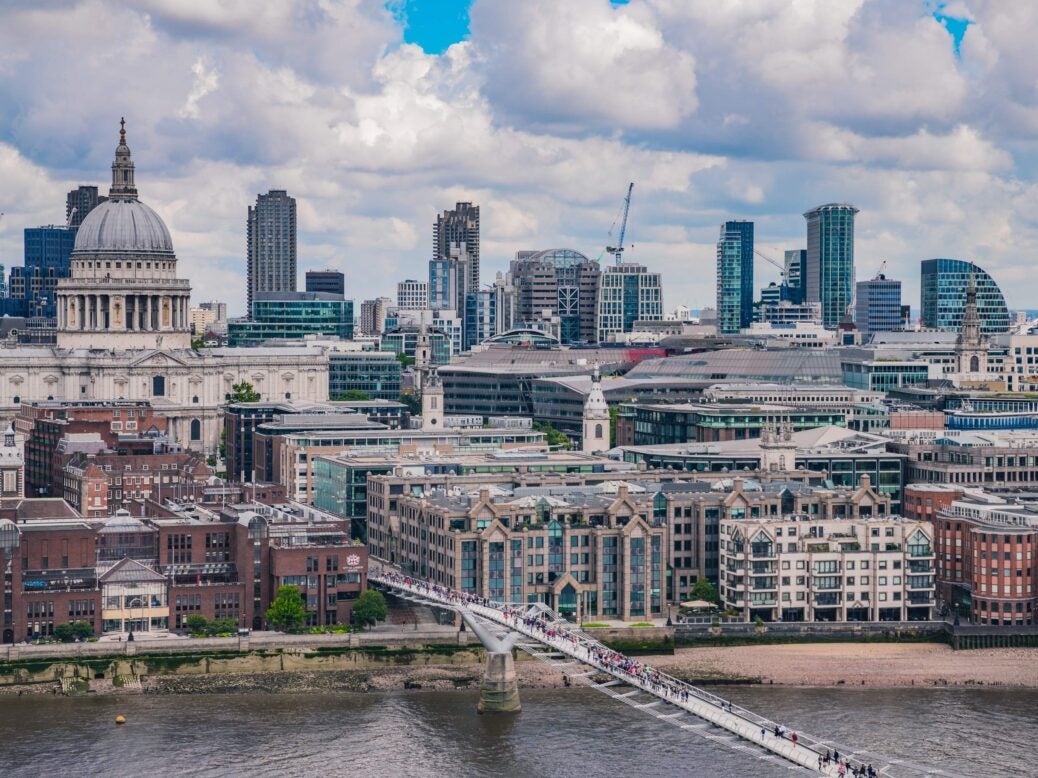 A blanket of unprecedented uncertainty was cast over the UK last night. Matthew Hardeman scans the new landscape
The nation has spoken: only it's not entirely clear what they've said.
With the pound having plunged overnight, the result has already left a dent in the City. But many expect it to surge once markets work out that last night's result make a so-called 'hard' Brexit less likely (the FTSE 100 had risen 0.82 per cent by mid-morning). That's despite (or perhaps because) everyone on the likes of the BBC this morning devoted almost all of their time to talking about the vote's impact on the markets, rather than the likely impact on Brexit.
In the end, last night's 2 per cent drop wasn't so bad, really: sterling is still stronger than it was in mid-April. But however you voted, it's probably fair to expect the pound to take a real pounding if Jeremy Corbyn becomes Britain's next prime minister – however likely or unlikely that is. And if you thought the downturn after Brexit was bad, we haven't seen anything yet.
In the end, as we all know, if markets detest anything, it's uncertainty. And with a hung parliament, uncertainty is what this country faces more than anything else today: the fact that Britain faces the prospect of another election – perhaps as soon as August – only thickens the already dense fog around the country's path.
The City has been busy making itself heard this morning: 'At this stage, it is unclear what the future make-up of the UK government might look like and whether we will have another election,' said Salman Ahmed, chief investment strategist at Lombard Odier. 'This also creates significant uncertainty around Brexit negotiations, including timelines. Given Theresa May's hard Brexit stance, it appears that the change in political support will be read as a desire for a more pragmatic approach to an exit from the EU. That said, the picture remains confusing with no clear support for any specific agenda.'
Jason Hollands, managing director at investment group Tilney, joined the cautionary chorus: 'Even assuming the Conservatives can cobble together enough support from Northern Ireland's unionist parties to form an administration, it is unclear whether a seriously wounded Mrs May can survive the ferocious backlash in her party. A fragile administration will not only be left in a weak bargaining position with the EU but will be highly vulnerable to rebellions and indiscipline from the Conservative backbenches.'
What does it all portend? Last night's result was probably the worst possible outcome for markets – worse even than an outright Corbyn victory: at least investors from Rio de Janeiro to Tokyo would have some idea of what to expect, and be able to plan accordingly in a way that would allow them to remain exposed to the UK in a manageable way.
So the status quo is likely to leave all but the most bullish believers in Britain scrambling for the hills – or at least scratching their heads: how long can this go on? And when – at last – will we know anything for certain? We're in a phase where questions are likely to mount up more quickly than the answers.
Matthew Hardeman is Senior Researcher at Spear's
Twitter: @matthewhardeman