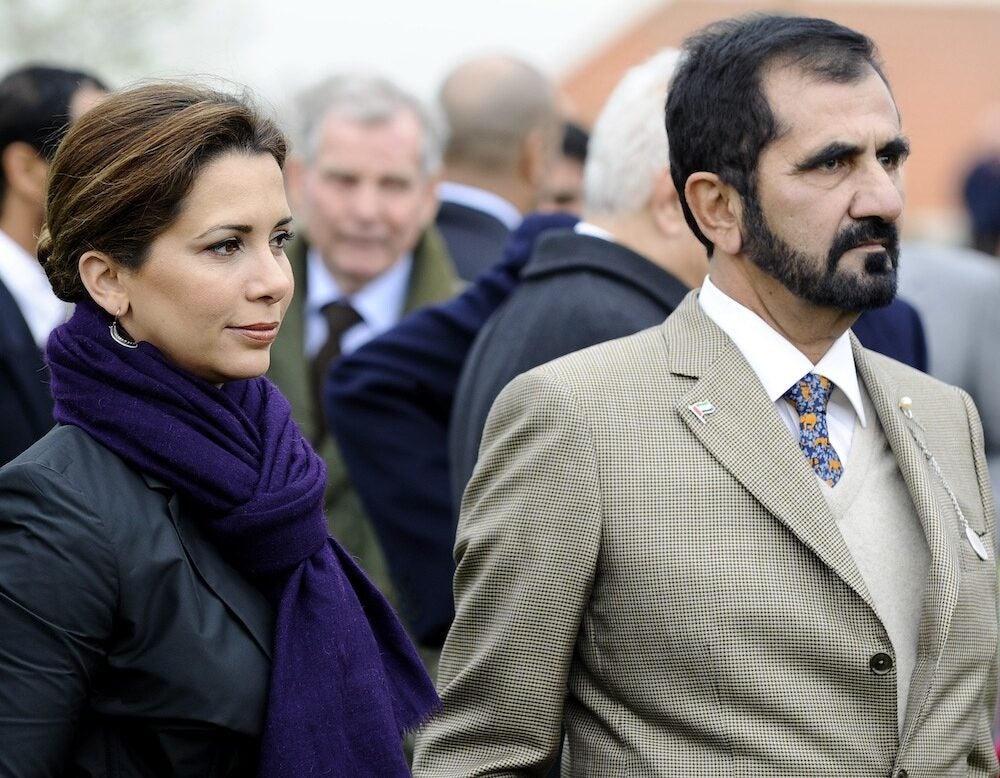 The British High Court rules that Sheikh Mohammed bin Rashid Al Maktoum will have no face-to-face contact with his two children as a result of abusive behaviour that stretches back decades

The ruler of Dubai, Mohammed bin Rashid Al Maktoum, will have no face-to-face contact with the two children from his marriage to Princess Haya, after the High Court passed damning judgements on his 'abusive behaviour' earlier today.
In a written judgement, Sir Andrew McFarlane ruled that the Sheikh's behaviour constituted domestic abuse 'conducted on a scale which is entirely outside the ordinary circumstances of cases heard in the Family Court in this jurisdiction.'
The judgement was the culmination of a legal battle that has ensnared Dubai's ruling family for over two years and addressed a string of historical abuses by the Sheikh that included the abduction and long-term confinement of his two adult daughters, the hacking of mobile devices belonging to Princess Haya and her legal team, and the secret purchase of a property overlooking the Princess's home.
'The court now recognises the lasting impact, not just on the partner who experiences it, but on children and their wellbeing,' said Deborah Jeff, Head of Family Law at Simkins, a London-based law firm.
'It's encouraging to now see the courts recognising the coercive/controlling element which for many years was so difficult to have taken seriously in our courts.'
In December last year, the Sheikh was ordered to pay Princess Haya $554 million as part of the largest divorce settlement in British history. The previous record
The previous record for the largest divorce settlement in Britain was the £450 million awarded in 2016 to Tatiana Akhmedova, the ex-wife of Russian oligarch Farkhad Akhmedov.
Image: Alan Crowhurst/ Getty Images