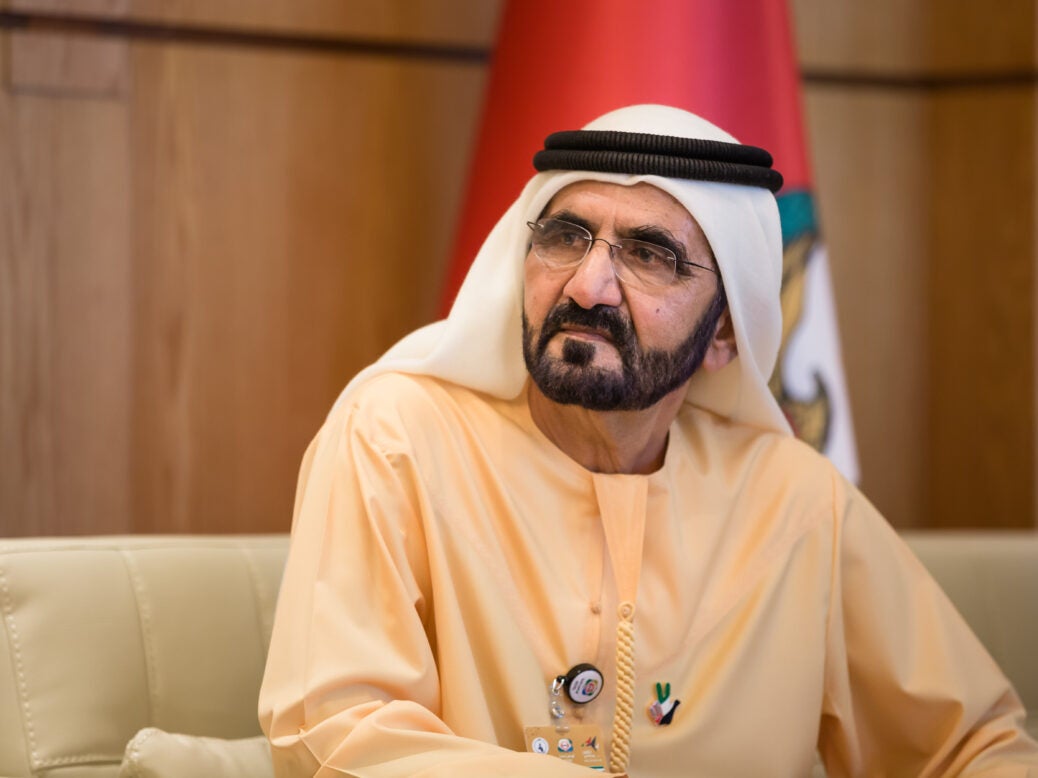 The ruler of Dubai, Mohammed bin Rashid Al Maktoum, has been ordered to pay his estranged ex-wife Princess Haya Bint Al-Hussain the largest divorce settlement in British history, writes Tanya Ghahremani
In what is being reported as the biggest divorce settlement in British history, Princess Haya Bint Al-Hussain has been awarded £554 million in her divorce from Dubai Sheikh Mohammed bin Rashid Al Maktoum.
Princess Haya, the daughter of Jordan's former King Hussein, and Sheikh Mohammed separated in 2019. Princess Haya left Dubai for Britain amid reports that she feared for her safety.
According to the judge presiding over the case, the large divorce settlement — which includes a lump sum of £251.5 million — has primarily been awarded to the princess to cover security costs for her and her two children.
The judge presiding over the case stated, 'Most importantly in this regard, and absolutely uniquely, the main threat they face is from [the Sheikh] himself, not from outside sources… this is compounded by the full weight of the state that he has available to him as seen by his ability to make use of the Pegasus software, which is only available to governments.' The Sheikh had previously utilised the software to hack not only Princess Haya's phone, but also those of her lawyers. Princess Haya's legal team included the Baroness Fiona Shackleton of Belgravia, who has been described as the 'most feared divorce lawyer in Britain.'
The settlement sum will also go towards the cost of running two properties worth millions in London, as well as staff to assist with the care of the couple's two children. Additionally, a £290 million guarantee through HSBC bank was secured for the children, with each of them to be paid a total of £5.6 million a year, as well as ongoing security costs for them when they are adults, and education costs.
Commenting on the settlement Tuesday was Harriet Errington, partner at Boodle Hatfield: 'This is the biggest ever award by an English court following a divorce. Given the Sheikh's reputed net worth of more than £3bn, this was always going to be a blockbuster settlement. The UK court can effectively force the sale of the Sheikh's UK assets in order to enforce such a judgment but forcing the sale of assets in the Gulf or in countries like Russia has always been much harder. Given the Sheikh has considerable assets in the UK including racehorses and properties here, it will be very difficult for the Sheikh to avoid paying a large part of the settlement to his ex-wife.'
The previous record for the largest divorce settlement in Britain was the £450 million awarded in 2016 to Tatiana Akhmedova, the ex-wife of Russian oligarch Farkhad Akhmedov. The sum was not paid in full. After a lengthy legal battle, Ms Akhmedova accepted a settlement of cash and art worth £150 million.
Image: Shutterstock