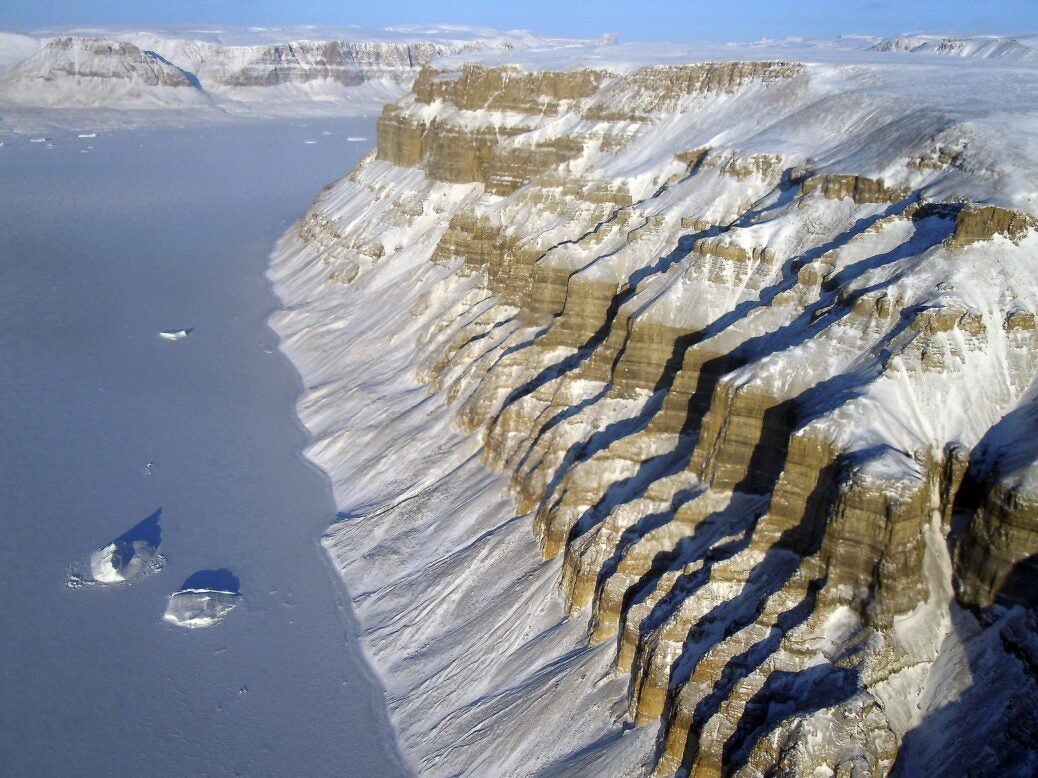 Donald Trump might want to buy Greenland, but there are other islands on the market too – he just needs to be careful of the risks, writes Arabella Murphy
Poor Mr Trump (three words I never thought I would utter). The man who has put disruption at the heart of White House policy has – for once – not been able to pull off an outrageously disruptive plan. He may single-handedly be able to start a trade war with China, withdraw from TTP, or broker talks with North Korea – but Denmark won't sell him Greenland.
America hasn't bought new territory for 150 years (Alaska), and there are many reasons why it might find Greenland (836,000 square miles, population 56,000) attractive, most notably its rare mineral deposits, proximity to Europe and the US's potential challengers further East (not to mention the seal soup). But perhaps the president is just looking for the exclusivity, peace and privacy sought by other would-be island owners – a place to retire, perhaps?
So if Denmark won't play ball, what else could Trump buy? If it's greater landmass he's after, the largest island currently on offer is 100,000 uninhabited acres in Chile ($25 million). Central America, Canada and the Caribbean have plenty of desirable islands for sale. So does the US, including one called Trump Island in Washington (the state, not near Capitol Hill). Or he could look at the South Pacific or the Indian Ocean, or even buy the World (in Dubai).
Most islands for sale tend to be just a few dozen acres, and local minerals may be limited to silica (sand), which isn't rare but has many industrial uses as well as being nice to walk on. Europe has islands too, including a couple in Ireland, Finland or Iceland if he wants to be nearer Vladimir. Many of the available islands even have a landing strip, but might not be large enough to accommodate a full missile base.
Island ownership isn't everyone's dream, though. Everything has to be imported, perhaps even water and energy. You may depend on a satellite link for wifi and communications (bad news for serial tweeters). Bad weather can cut you off from the mainland (but perhaps not if you have an air force).
Even if he finds the perfect island, however, there's a snag.  Money can't buy you sovereignty, unless the local leaders agree (or you start a war – no, wait, please don't). Even if it's completely deserted, an island is still part of the country it belongs to, and subject to all its laws and taxes.
America could issue passports to everyone living there, and it still wouldn't be American. Paddy Roy Bates famously established the Principality of Sealand on a disused fort off Suffolk in the 1960s, yet (despite issuing passports and having its own constitution) it lies within British territorial waters and is unlikely ever to be recognised as anything other than British.
Poor Mr Trump – back to the drawing board.  But if he really, really wants to buy Greenland, there's a village near John O'Groats in Scotland called Greenland, and another one in the Hunter Valley in Australia.  Maybe they'll do a deal.
Arabella Murphy is the Director of Wealth at boutique private wealth law firm Maurice Turnor Gardner LLP 
Read more