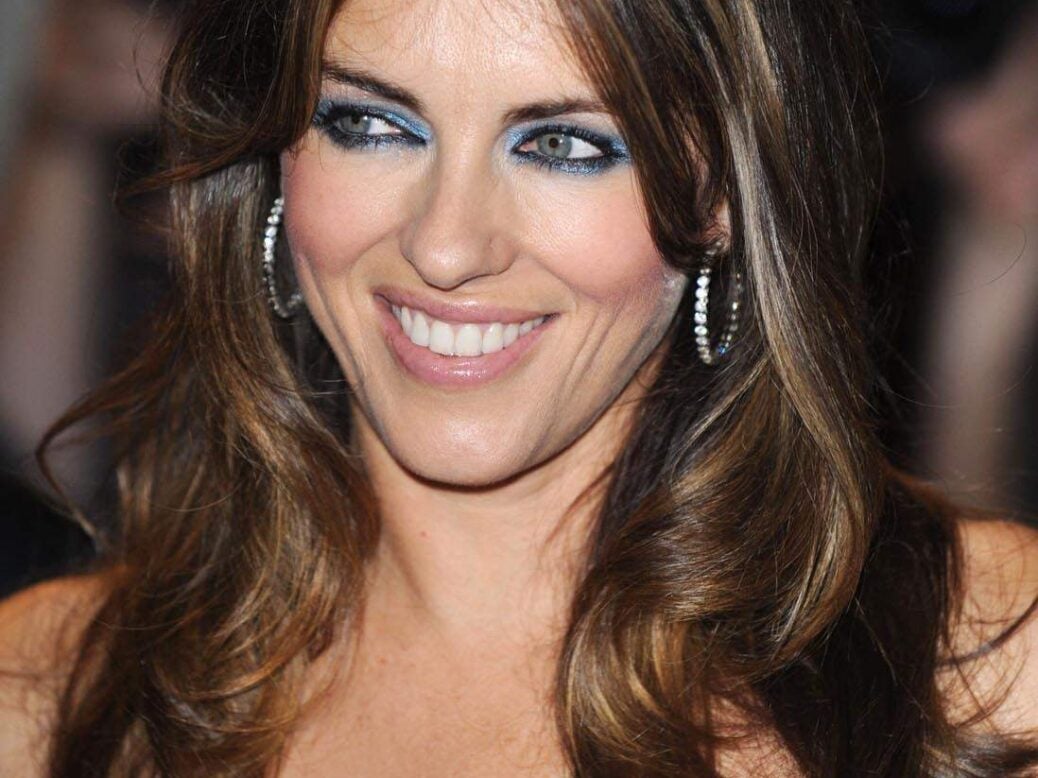 Easter bunnies
After spending the last two weeks in full manic mode in New York, I was rather looking forward to rewarding myself with some downtime at my new abode in Herefordshire over Easter — surely the prettiest county in our green and pleasant land. My first leisurely stroll around the grounds dispensed with that idea. Whilst the cat was away, the moles had come to play. And how. Hundreds upon hundreds of molehills everywhere I looked.
A quick leaf through my local directory led me to M for Moleman and within the hour
I was in business. And had a new best friend. Not only was he a Moleman, he was also a Ratman and a Mouseman. In fact, he was Verminman Extraordinaire. But he had some bad news: I had 'a plague of rabbits of near biblical proportions' and was heading for big trouble.
I'd always thought that the bunnies scampering around were enchanting, in a Beatrix Potter kind of way, and had let them be. After inspecting thousands of nibbled-off daffodil and crocus shoots and a decimated half-mile of new hedging plants, I sadly agreed to engage in Rabbit Warfare. I'm sorry, Flopsy, Mopsy, Cotton Tail and Peter, I'm thwarting the Charge of the Bite Brigade.
Light relief
How lucky I consider myself to be English and live in England — OK, I'm half Irish and would love to live in Ireland too, but you get my drift. I was brought up to think that God is an Englishman and Jesus Christ looked like Robert Powell. I've never felt remotely European and see Europeans as exotic and fabulously foreign. I yearn for the days when my (gorgeous navy blue) passport got stamped when I went anywhere in Europe, and I loved puzzling over fistfuls of Italian lire, French francs and Deutsche marks. It was glamorous and exciting.
I have been asked by some important people who care passionately about Great Britain to weigh in on the EU debate. I can't imagine for a second that any voters would be remotely interested in what I have to say so I've refused, but I can tell you this: if it means that we can go back to using decent light bulbs (60-watt, peach-coloured, both bayonet and screw-in) and choose high-powered hairdryers and vacuum cleaners if we so wish, I'm joining Brexit for sure. Answers, please.
Solid States
Here's the thing: I would always have rather joined forces with America than Europe anyway. I love America and Americans. I may be biased, because every lucky break I've had and virtually every penny I've ever earned has been from America, but that aside, there's nowhere else in the world where you feel like you can dare to take the chance to prove yourself. And keep trying.
Even after the most almighty knocks, which can leave you bloodied and gasping for breath, you can get back on your feet in America and pitch another idea and it will be listened to. I love their spirit, I love their courage,
I love their strength. America-bashing is boring and old. God Bless America.
Fair game 
I'm sad that the Independent newspaper has ceased to be in print. Whilst sometimes being a bit too lefty for my tastes, it was nevertheless an excellent source for intelligent news coverage. I wish the online version every success.
Thank Goodness the i will remain in print form. My mornings would not be the same without the Idoku, my daily Sudoku fix. My obsession with Sudoku is strange because I'm not very good at it and have yet to progress from 'difficult' to 'fiendish'. But I shan't give up until I do. I like games and my other obsession is Rummikub. Based very loosely on gin rummy, I got into it when I lived in LA, where a group of us played every Sunday afternoon. My former fiancé Shane Warne and I had a running battle going for nearly three years and played hundreds of games, with the scores meticulously kept. We were very evenly matched and took it extremely seriously. Children and dogs were banished and we played in deadly and competitive silence. I still have the score sheets and I'm pleased to report that I was very slightly in the lead after our final face-off. Tee hee.
Royal flush
This summer I'll be filming my US TV series The Royals. I adore playing the fictitious Queen of England and can't wait to get my teeth into Season 3. Now, while I'm totally aware that this is a First World problem on a grand scale, the only downside is that for the third year running I shall be trapped in London June through September and suffer severe Instagram envy as I watch all my friends frolicking on holiday. Therefore, I have to make hay while my sun shines, which is the interim period between now and June. Thus, I shall be running amok, behaving as irresponsibly as possible. Happy days.