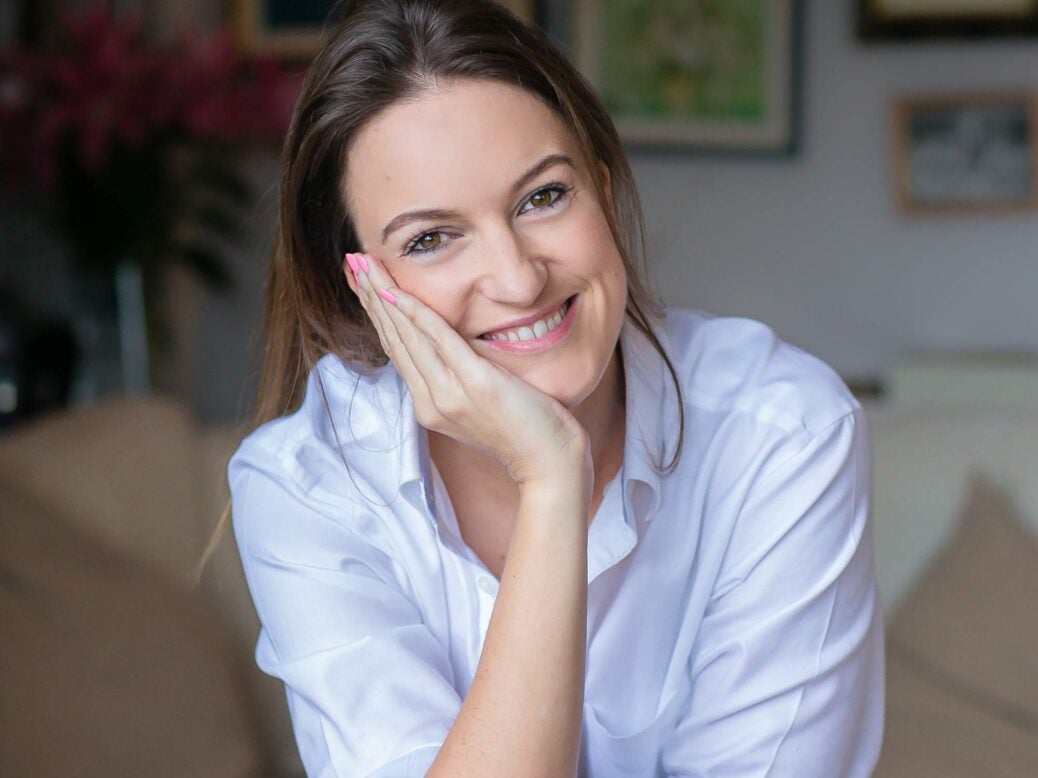 Sophia Money-Coutts takes a drive down the Pacific coast and discovers the magic and curious contrasts of Californian life
To California for the classic road trip, a gift to myself ahead of my first novel coming out in August. My boyfriend and I will land in San Francisco and spend ten days driving south towards Los Angeles. I'm excited about the grotesque amounts of food I intend to eat, the hotels, the trash TV (I have a fetish for Fox News whenever I'm in an American hotel since it's better than their comedies), but – as a motoring nut – I'm mostly looking forward to the car.
Lloyd and I debated hiring an old-school Cadillac or Corvette, but then a pal at Land Rover offered us a long-wheelbase, supercharged Range Rover. It sits gleaming, in the valet parking area of San Francisco airport – the size of a mobile home. 'Want to drive first?' asks Lloyd. I let him and we crawl into the city at 20 mph, anxious about being too enthusiastic on the accelerator. Bullitt it ain't.
Morning feast
Our first breakfast is promising. We're staying at the Palace, a grande dame hotel where, under an ornate domed ceiling, we tucked into eggs benedict, pancakes and bacon, blueberry muffins, sausages and toast. As buffets go, it's one of the best I've come across.
'Can I get you anything to drink?' asks our waitress, holding a coffee pot. 'Yes please,' I say, 'and then I think I'll settle in at this table for several days.' I laugh to indicate this is a joke as she backs away straight-faced. Whoops, I forgot the no-sarcasm rule in America.
Waitresses elsewhere are more relaxed. We head to a rural B&B near Yosemite for two nights and eat at the only option – a diner which serves 20oz steaks and baked potatoes the size of newborn babies. My boyfriend quietly asks our waitress what the drink-driving policy is. 'Oh, you can drink,' she replies, nodding her head as if in encouragement. 'Like four or five beers. Just don't get drunk drunk.' Lloyd looks confused. 'It's just that I saw a sheriff parked outside,' he says nervously. The waitress bats a hand in the air. 'Oh don't worry about him, he's fine.'
We find alligator jerky in a gas station. Just say no.
Outside influence
In Big Sur on the coast, we sleep for a night in a tent because, well, that's what they're into here and we feel we should join in. All around us, Americans gleefully cook their supper over smoky fires and take beers out of ice-boxes. Everyone looks thrilled to be sleeping in the fresh air in a forest, but there are clouds of mosquitoes and
I don't mean to sound spoiled but… what's wrong with a proper bed?
Tricky situation
After a night in Santa Barbara, we arrive in Los Angeles and meet up with my brother, a magician. He takes us to the Magic Castle, a venue about which I am initially sceptical. Is it going to be tacky? Cheesy? A Disneyland for magic nerds, full of white rabbits and top hats?
It is none of those things. It is magnificent. Still owned by the family that opened the castle in 1963, it's full of different theatre spaces – small and large – where you can see the world's best magicians up close. Piff the Magic Dragon gets my vote – a British chap whose routine is part magic, part comedy, in a dragon costume along with his chihuahua, Mr Piffles.
No sex, please
The only bit of business I had all trip was a meeting in LA with two agents about a screen adaptation of my novel. The outfit I prepared is already too tight. Oh well. I meet them in an airy office just off Rodeo Drive and pitch the book – 'a modern Downton Abbey,' I explain, deciding that's the best way to get the idea of a novel about the British aristocracy across. 'But with more sex,' I add. The agents look alarmed and I curse myself. Harvey Weinstein appeared in court for the first time two days earlier.
Trigger happy
On the drive back to LAX (sad!), I spot a bus with an alarming advert. 'Are you ready to run, hide or fight?' says a strapline, beside a photograph of a man's hand holding a gun. A line underneath reads: 'FREE ACTIVE SHOOTER TRAINING.' It's an advert for the LAPD. How strange this country can feel – swelling support for greater gun control after several school shootings while the police glorify guns in a recruitment drive.
We park the Range Rover at the airport and open the doors to tidy up the back. Lying there are dozens of empty water bottles, demolished jerky packets, chocolate bar wrappers and sticky cups that once held ice cream. It's a good job they only weigh suitcases at the check-in, not humans.
The Plus One by Sophia Money-Coutts is published by HQ in August
Related
The Diary: Philip Kerr on football, Bernie Gunther and Berlin