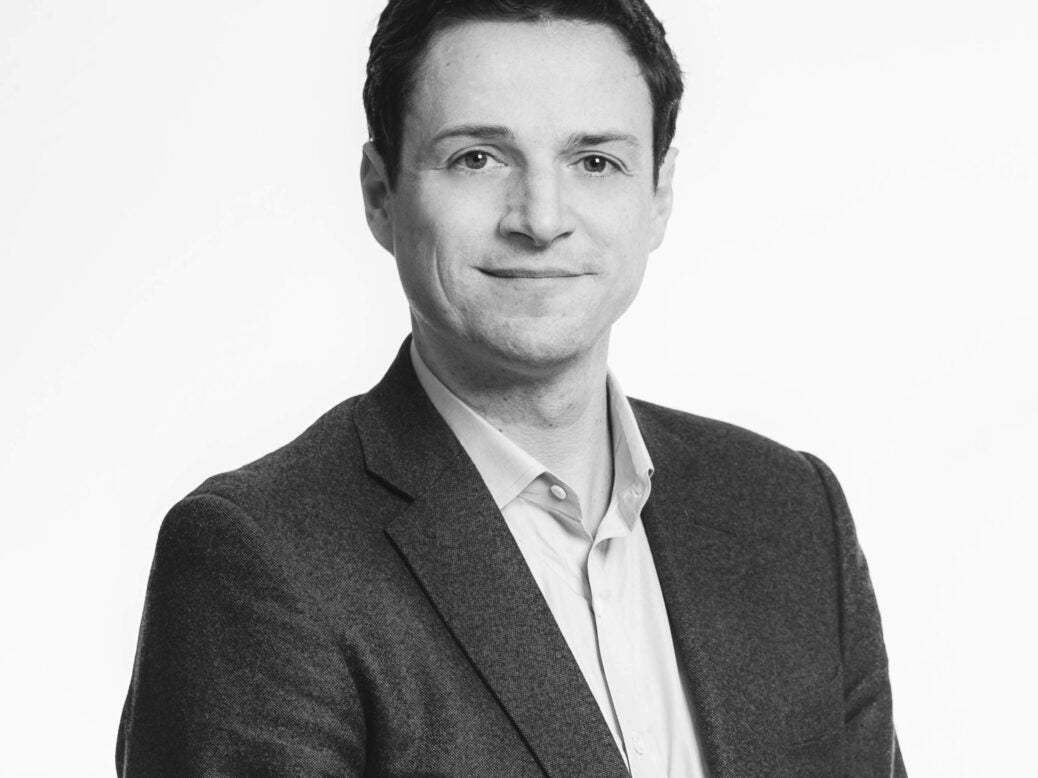 The founder of boutique property consultancy agency D.S. Churchill shares his insights into London's property market with Sophie Killip
Starting as a buying firm, D.S. Churchill Property Consultants is a boutique agency that prides itself on catering to all its clients from under one roof. Though the company now has a lettings and management side – which began four years ago – it is still a small, family-run office that holds its clients at the heart of its business.
Founded by Dominic Spencer Churchill, D.S. Churchill has worked within the prime Central London market for over 15 years, during which the consultancy has created long-standing and loyal relationships with its clients – and even other agencies. Over the years, the consultancy has developed an extensive wealth of knowledge and expertise in in its field.
With Brexit on the horizon, and the current unsettled property market, Spear's spoke to Churchill to find out more about what his consultancy is doing differently that keeps clients coming back…
What are the current trends you are seeing in London's property market?

There is no real demand for un-modernised properties, which is due to the high cost of stamp duty. Buyers would rather purchase something in good condition, rent while the house is being done up and pay high building costs to avoid the levy.
People are also moving less; people used to move three or four times, but we're now finding that individuals will buy their first flat and then go straight to a house, and aren't really moving on from there. Rather than getting somewhere nicer – it's more costly to move – they're refurbishing the properties they have.
How have clients' buying/selling habits changed?

We find now that there has to be a 'true' reason prompting a move rather than them just liking the house! As such our clients are usually only moving if their family is expanding, if they are downsizing or if they need to nearer to family.
Buyers also now look at everything. We find that if we're selling a house and someone comes to see it, they'll be very knowledgeable about everything else that is for sale in the area – and they'll go and see compare it. It takes a lot longer for buyers to make decisions before they purchase, they're very clued up on what the market is doing. I think that's why it takes longer now to get sales agreed.
What are the 'hottest' addresses in the capital currently?

Notting Hill… Kensington Park Gardens, Lansdowne Road and Elgin Crescent are a few examples. The We probably do about 60 per cent of our buying and selling up in Notting Hill.
Why do you think these properties are in such high demand?

Communal gardens and being with walking distance to schools are two elements held in very high regard. Mums prefer to walk with the children on a scooter rather than having to drive a car; gardens meanwhile are popular with families and couples alike, especially after the wonderful summer we had this year. Outside space is a huge value-add for any house.
A lot of these houses also serve a generation cycle. The children grow up there so you'll have them for about 25 years; the people selling are usually in their 60s and their children have grown up.  The buyers have younger children who are going to nearby schools.
Can you explain your unique approach to property consultancy?

Our clients' interest is our primary concern. We tend not to worry about concluding a deal within three months, six months or a couple of years providing it's right. All the boxes need to be ticked and the client fully satisfied if we are to maintain a longstanding relationship with them. We love to support clients throughout all stages of their property life – from their very first buy to purchasing a family home.
What is happening in the high-end lettings market?

There is a real lack good quality four double bedroom properties at the higher end of the market which is pushing people to spend much more on larger properties. The biggest trend here, I think, is simply that demand can't meet supply.
What reasons do individuals have for renting instead of buying?

In the last six months, we have increasingly rented to people who are either doing building works or have sold and want to ride out the Brexit uncertainty, in the hope of getting a good deal on their next home.
What advice do you have for those trying to sell?

The most important thing a seller can do is to price their property competitively. Don't be the most expensive house or flat on the street and be sure to listen to your agent. There aren't many fully active buyers in the market, so don't scare them away with greedy asking prices! Thanks to the internet, purchasers are very well-informed about prices so will quickly spot anomalies.
Make sure that presentation is immaculate, as this will give the buyer confidence that they are dealing with a seller who has looked after their property. Also, try to be flexible on viewings; you don't want to miss an opportunity because of unreasonable viewing expectations!
Ensure that your solicitor has all the relevant paperwork prior to putting your property on the market and be sure that the fixture and fittings forms are filled out as this can delay the exchange process. Your lawyer needs to send out the contract as soon as a price has been agreed – this gives the buyer less reason to delay exchange.
Agree a completion date when you have agreed a price – failing to do this can be a deal breaker, especially if you are in a chain.
Sophie Killip is the web editor of DesignCurial, and a contributor to Spear's