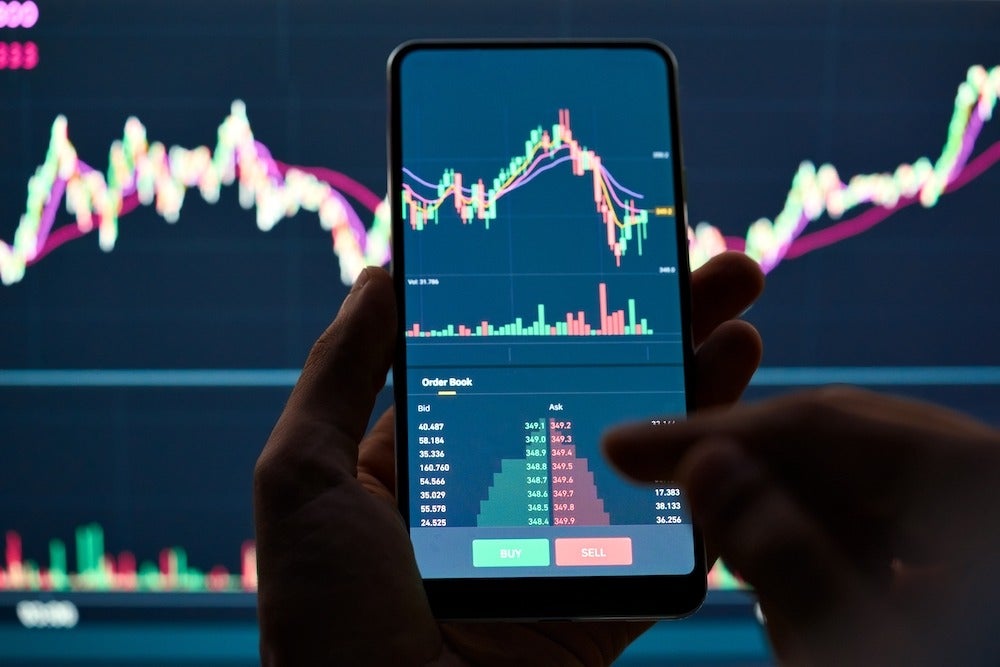 More people than ever are investing in cryptocurrency — and, according to a new report from Wealth-X, these high-net-worth crypto-savvy individuals are changing the world of wealth as we know it.
It's official: 2021 was the most controversial year yet for cryptocurrency investment. NFTs burst into the mainstream while Ethereum grew more than four-fold, and Bitcoin reached record highs before plummeting almost half its value not once, but twice.
Thanks to the cryptocurrency boom, the world of the wealthy is growing — and changing significantly. A recent survey by Tiger 21 found that the proportion of members who are bullish on the cryptocurrency market has doubled compared to three years prior, and around a third had begun or increased their crypto investment in the last three months.
But what do we know about these wealthy cryptocurrency investors? New research by Wealth-X digs into the demographics, wealth-source and interests of the wealthy who are part of the crypto space, to find out how they differ from their HNW peers.
Wealth-X looked at two mutually exclusive groups: the first is wealthy cryptocurrency founders and investors. In other words, those who have founded a business within the cryptocurrency sector or made most of their wealth from crypto.
The second is wealthy individuals with an interest in crypto: those with a net worth of $5 million or more, who invest or have a clear interest in cryptocurrency but for whom it is not their main source of wealth or primary industry. Examples include Elon Musk, or actor Ashton Kutcher.
Read More: UK cryptocurrency tax is still murky territory — here's how to navigate it
While the proportion of women HNWs has been slowly growing in the past decade, it's still a population that is overwhelmingly male, with men making up around 84 per cent of the general wealthy population — that is, individuals with a net worth of $5 million or more.
According to the report, the cryptocurrency world skews male, with women accounting for only 7 per cent of wealthy crypto founders and investors, and just 6.5 per cent of wealthy individuals interested in cryptocurrency.
The HNWs in the crypto space are also significantly younger than the general wealthy population. Those with over $5 m net worth have an average age of 60.5: 22 per cent are aged over 70, while just 17 per cent are aged under 50.
In comparison, 34.6 per cent of those interested in crypto are aged under 50; the group has an average age of 53.7.
The average wealthy crypto founder or investor is in fact more than six years younger, with an average age of 47.4. Almost two-thirds (62.7 per cent) are aged under 50, while just 3.2 per cent are aged over 70.
'It typically takes the best part of a professional career to create and/or accumulate significant wealth,' the Wealth-X report explains. 'Yet the fast-moving crypto sector is a notable exception... these individuals' businesses or investments, made in the past decade, have experienced explosive growth to become large fortunes in a very short space of time.'
This of course aligns with the research into the wealth-sources of these groups, with 94 per cent of crypto founders and 88.6 per cent of crypto-interested being entirely self-made, compared to 83.7 per cent of all wealthy people.
Additionally, 4.6 per cent of the global HNW population derive their wealth entirely from inheritance, compared to 0.5 per cent of those with an interest in crypto. This suggests, the report argues that more entrepreneurial wealthy individuals are more likely to be open to investing in riskier, more volatile assets, such as crypto.
Read More: The best cryptocurrency advisers for high-net-worth individuals
Across the three comparison groups, there is a lot of overlap when it comes to hobbies, interests and passions, such as sport, public speaking and travel, while unsurprisingly, those involved in crypto have a far greater interest in technology.
Interestingly, those who make their wealth in crypto rank philanthropy as a much lower interest, which Wealth-X analysts attribute to their relative youth compared to the general wealthy population.
'As they age, wealthy people often tend to divert a greater proportion of their time to more personal ambitions — such as creating a legacy and giving back to society — and so philanthropy increases in popularity,' the report says.
Despite this, the data finds that those with an interest or focus on crypto actually have a greater affinity to charitable giving. Among the those with an interest in crypto, and wealthy crypto founders investors, at least 62.5 per cent have given at least one single gift of $10,000 or more to philanthropic causes over the past five years, compared to 54.5 per cent of all HNWs.
Of course, these findings do have limitations, as the world of cryptocurrency investment is fragmented and unregulated in much of the world.
But cryptocurrency is likely here to stay, and its influence is growing — so understanding those individuals who have investments in this sector is crucial for any wealth adviser who wishes to stay ahead of this curve.
Image: Shutterstock