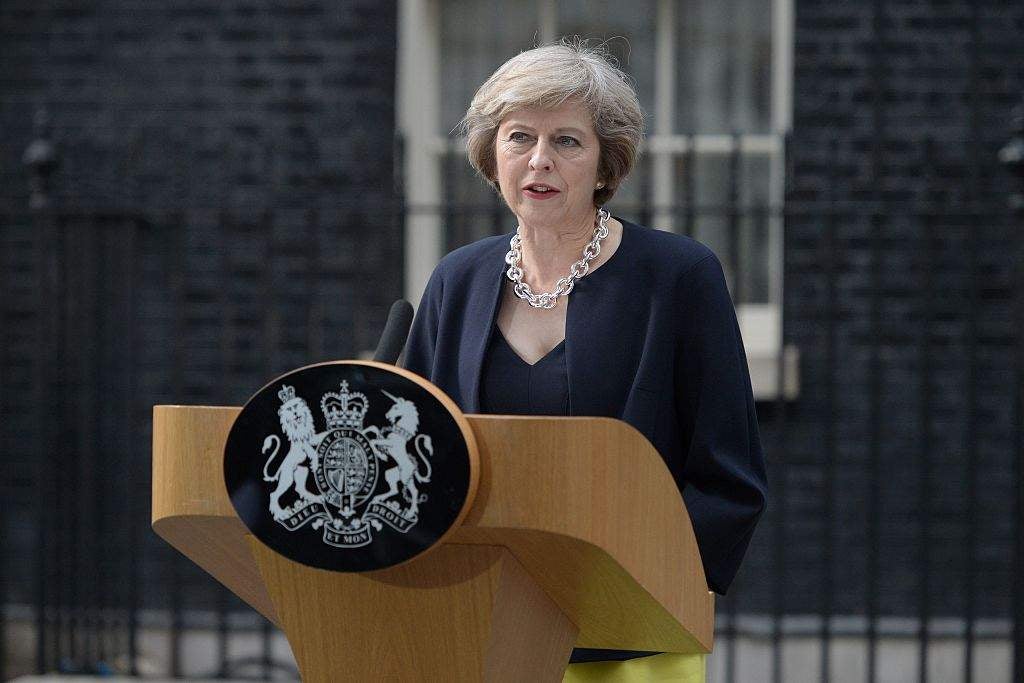 While this poll won't be remembered for politics, the 2017 United Kingdom general election deserves to be won by Theresa May's Conservatives, writes Spear's
When the history comes to be written of the 2017 'snap' general election, the tragic attacks in Manchester, which left 22 dead, and then London Bridge, in which a further seven were killed with such savagery, will loom large. Long after the names of Theresa May, Jeremy Corbyn and Tim Farron have receded from public consciousness the memory of these horrific bloodstained moments will endure. That the 2017 general election, one called in the teeth of Brexit don't forget, will go down in history – as well as popular mind – as the terror election, tells you that the Islamic State-inspired fanatics have accomplished part of their objective.
No amount of terror should be allowed to unsettle that which so sets us apart from the barbarian: namely our democratic process, not to mention the rule of law and our cherished civil liberties. That is why the main party leaders are right to press on with the election on Thursday: we cannot deny that the extremists have managed to cause terror; we cannot deny that they have taken the lives of our fellow citizens as well as visitors to this country; but we can and should deny them the chance to frustrate our democratic system. So the vote must and will go ahead.
Would that there were a better set of options for the voters to choose from. In Theresa May, the Conservative Leader and Prime Minister, we have a proponent of pre-Thatcherite Provincial Toryism who nonetheless stands for much that Spear's approves of – notably reduced corporation taxes and a keenness to balance the nation's books. But there is also much else of which we do not approve, such as a greater willingness to fiddle with markets, for instance the proposed energy cap, or her commitment to reduce net immigration to the 'tens of thousands', which could well harm the financial institutions of the City which this nation so depends upon, as well as undermining our world class education sector and much besides.
Whatever you make of Mrs May's 'enough is enough' speech, delivered at the steps of Downing Street in the aftermath of the London Bridge attack, it is only to be expected that security and her record as Home Secretary will come under the spotlight as a result of the dreadful events of the weekend. Spear's can only say, with utmost sincerity, that whatever misgivings one might have about Mrs May's record, or that of her successor Amber Rudd, that little could be worse for Britain right now than to place the country's security in the hands of Jeremy Corbyn and his candidate to be Home Secretary, Diane Abbott, an individual who has been notable by her absence in this campaign.
Likewise, whatever criticisms one might have of Mrs May's more interventionalist instincts, from a liberal perspective, into markets, they pale in comparison to those of Mr Corbyn, whose brand of socialism is frankly antediluvian. He has the capacity for warmth which appeals to the voters, and which Mrs May often lacks, but his programme is bankrupt. Five years of unaffordable, crackpot Corbynism would leave this country immeasurably poorer; with that increased poverty would come poorer public services which would reduce the quality of education in this country and ultimately even healthcare. Furthermore, Corbyn would saddle our children with yet more debt, something of which Britain is not short.
Therefore the choice confronting voters at this election is stark: they can vote for a programme that will deliver growth in the economy, with additional sustainable, affordable investments in public services or they can opt for Labour's madhouse ragbag of Marxist horrors. But that is just the tip of the iceberg as the events of Manchester and London Bridge show: the Conservatives' record on security is not perfect, but the sheer naked hazard implicit in giving the control and the security of the country to Jeremy Corbyn and Diane Abbott at a time like this is too great to countenance. Spear's therefore strongly endorses Theresa May's Conservatives at this election.