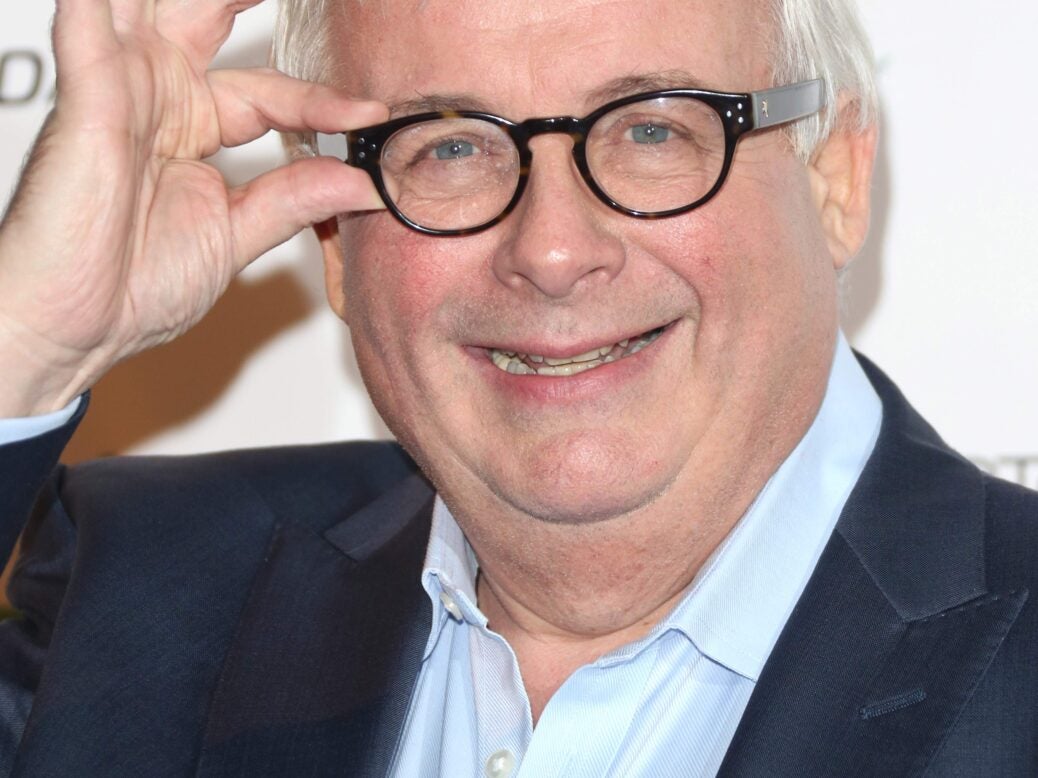 English actor and television presenter Christopher Biggins has an estimated net worth in the thousands.
Born on December, 16, 1948 in Oldham, Lancashire, Biggins was brought up in Salisbury, Wiltshire. He is widely recognised for his television appearances on British Television. He is also well known for his performances in pantomime. His most famous role is that of Widow Twankey in Aladdin. He has also played Buttons in Cinderella.
In 1995, Biggins went into voluntary bankruptcy when after accumulating a huge amount of debt.
How did Biggins overcome bankruptcy and earn his thousands?

Biggins spent his childhood taking elocution lessons and participating in local drama groups in Salisbury, Wiltshire. He performed his first lead stage role at the age of 17 in a Stage '65 production of Molière's Le Médecin malgré lui, leading to work with a local repertory theatre company.
Thereafter, Biggins appeared as the regular character Lukewarm in the situation comedy Porridge (1974–77) starring Ronnie Barker. He took on more comedy shows and appeared in Whatever Happened to the Likely Lads? (1973) and Some Mothers Do 'Ave 'Em (1973, 1978).
In 1976 he played Nero in the BBC dramatisation of I, Claudius by Robert Graves, having been selected for the role partly on the quality of a TV ad in which he had played a Roman emperor presiding over the games. He also appeared in the BBC's Poldark in 1977 as the Reverend Osborne Whitworth, and the TV miniseries Masada in 1981. Despite these serious roles, he landed roles on children's TV, as he co-hosted of Surprise Surprise and hosted children's gameshow On Safari (1982–1985) for TVS.
His film roles include The Sex Thief (1973), Eskimo Nell (1975), It Could Happen to You (1975), The Rocky Horror Picture Show (1975), Adventures of a Plumber's Mate (1978), Derek Jarman's The Tempest (1979), and "The Baker" in the 1999 film Joseph and the Amazing Technicolor Dreamcoat.
This led to more roles on children's television, he landed a reccuringrole as department store owner Adam Painting in the children's television programme Rentaghost (1978–1983) and also played Reverend Whiting in Southern Television's Brendon Chase, produced in 1980. In the early 1980s he hosted children's gameshow On Safari, a game show with a jungle-themed studio set.
In the 90's He appeared in The One Doctor, one of Big Finish Productions' audio dramas based on the television series Doctor Who.
As well as his mainstream TV appearances, Biggins took on theatre roles have included The Baker in Joseph and the Amazing Technicolor Dreamcoat, Herod in Jesus Christ Superstar, and 18 months at the London Palladium in the stage adaptation of Chitty Chitty Bang Bang (where he was teamed in a double act with Louise Gold).
After filing for bankruptcy in 1995, Biggins resumed his TV career took part in the seventh series of I'm a Celebrity…Get Me Out of Here! in 2007, where we was voted winner.
Biggins returned theatre performing in 2008 at the Mayflower Theatre in Southampton where he played the role of Buttons in Cinderella, as well as briefly co-presenting a Sunday morning radio show on BBC London with Lesley Joseph.
One year later, he took part in an episode of Celebrity Come Dine With Me, first shown on Channel 4 on 15 February 2009. Later that year, he played himself as a pantomime director in the BBC Two sitcom, Psychoville. At the end of 2009 he was in pantomime in Plymouth playing Widow Twanky.
In 2010, he was a celebrity guest team captain on an episode of What Do Kids Know? along with Rufus Hound, Joe Swash and Sara Cox on Watch. He also played God in the BBC adult puppet comedy show Mongrels in that same year.
Balancing his TV appearances and his theatre roles, he also starred in Wolverhampton's Aladdin Pantomime at the Grand Theatre.
He starred in the second series of Channel 4's Celebrity Five Go To… in which the celebrities visited South Africa in May 2011.
In 2014, he took part in the celebrity cookery programme Celebrity MasterChef on BBC One as well as a celebrity edition of Catchphrase. He voices It's Not Me, It's You on Channel 5.
From 2011 to 2014, Biggins played the part of Mrs Crusoe in Cardiff's Robinson Crusoe Pantomime, in the New Theatre, perfoemed at Theatre Royal, Plymouth in Dick Whittington in 2012 and he filled the role of Dame Trot alongside Bob Carolgees in a production of Jack and the Beanstalk at New Theatre, Hull in 2013. In 2014, he filled the role of Mrs Smee in his Southend pantomime debut over Christmas, alongside David Hasselhoff as Captain Hook.
Biggins entered the Celebrity Big Brother house on 28th July 2016.