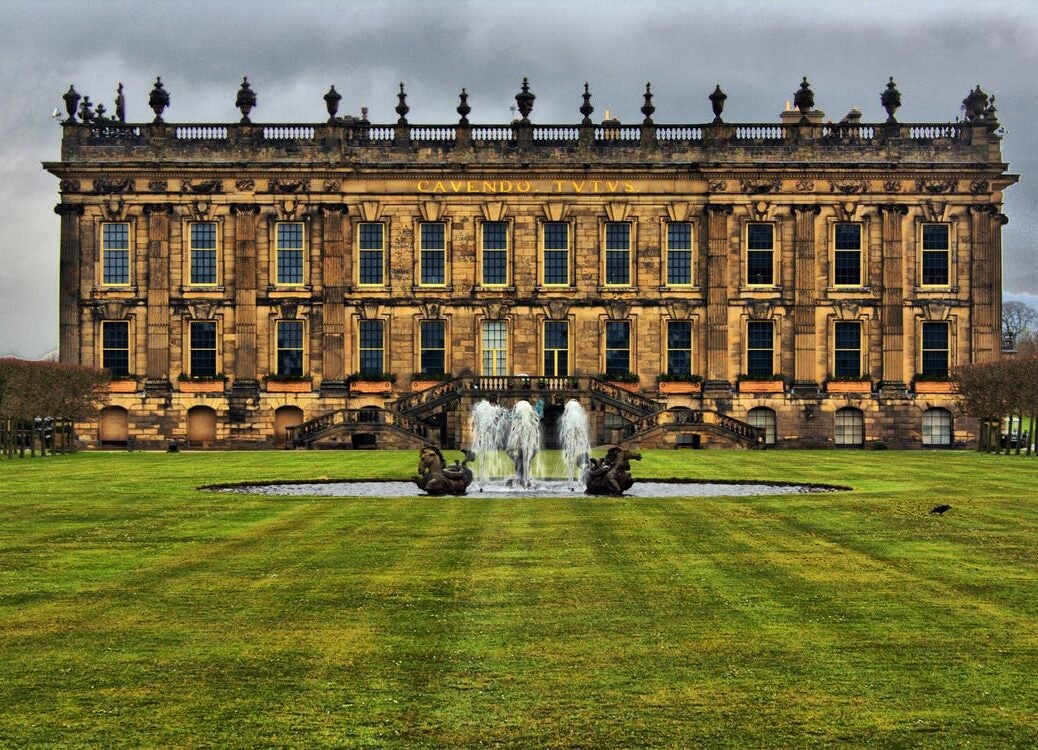 The best Modern architects seem to share the same values of human scale and local distinctiveness as the Classicists, writes Clive Aslet
During the Regency period, the 5th Duke of Devonshire was approached by his financial controller, concerned that his eldest son, the future 6th Duke, was 'disposed to spend a great deal of money'. To which the Duke replied: 'So much the better, Mr Heaton, he will have a great deal to spend.'
There was no way in which the 5th Duke could have been considered an ideal parent. He scandalised society by living in a ménage à trois with his Duchess, Georgiana, and the latter's best friend Lady Elizabeth Foster.
That could explain why the 6th Duke, who liked women, never made one of them his wife: parental example must have made marriage seem too complicated. But he had another way of spending money. Building. He spent huge sums on Chatsworth and its collections. That's one of the reasons it is so marvellous.
Building has always been an expensive hobby – and so it remains.
I have been reflecting on this over the past few weeks, while directing a summer school on Classical architecture and traditional urbanism. We have had a splendid parade of architects come to address us. None has quite been commissioned to build a Chatsworth but their work is, in some cases, not far off in terms of ambition.
Whereas Regency architects were generally constrained to make do with clever sleights of hand – such as scagliola to imitate marble, or (in the case of John Nash) stucco that was painted and scored in imitation of stone – an architect such as Craig Hamilton brooks no second best. Each of the dozen columns he recently used for a chapel at a Gloucestershire country house was made of Kilkenny marble, in tribute to the owners' Irish roots. Almost 14ft high, these monoliths were carved from the largest blocks the quarry has yielded for a century.
These are wonderful times, thanks to the financial revolution of the past 20 years. Private owners can rival the Dukes of Devonshire. This doesn't extend to the purchase of works of art: the Rembrandt of A Man in Oriental Costume purchased by the 3rd Duke of Devonshire in 1742 cost the less than princely sum of £78 15s. In today's money, that's equivalent, according to the Bank of England's inflation calculator, to around £17,000, whereas the auction price would be in countless millions of pounds.
This escalation in the value of works of art has been a bonanza for many house owners; modern billionaires would need bottomless pockets to replicate an historic collection, and besides, so few Old Masters come on to the market: most are eternally in museums. But they can make hay with architecture. Classicism is their playground.
Admittedly, it helps if they know the language. A friend and I recently founded a publishing company called Triglyph Books. Since doing so, I have been astounded to discover that there are a number of people, walking down Piccadilly at this moment, who do not know what a triglyph is. (Clue: it is a block of stone marked with three vertical lines that is placed above Doric columns.)
Well, triglyphs are mysterious things. Their form is traditionally said to derive from the wooden structures that preceded the Parthenon and other Greek temples, built of stone.
But modern scholarship suggests that they may be a shorthand for the tripods that were so important as offerings to the gods or prizes for heroes in Greek culture. Fortunately, you don't have to know any of the nerdy detail of Classicism to understand the beauty of the proportion or attractiveness of the spaces it creates. It relies on ancient yet universal principles.
Which is why, when it comes to the planning of cities, the best Modern architects seem to share the same values of human scale and local distinctiveness as the Classicists, who are seemingly at the other extreme of the architectural spectrum – even though their buildings (as opposed to streets and piazzas) may look wildly different.
Read more