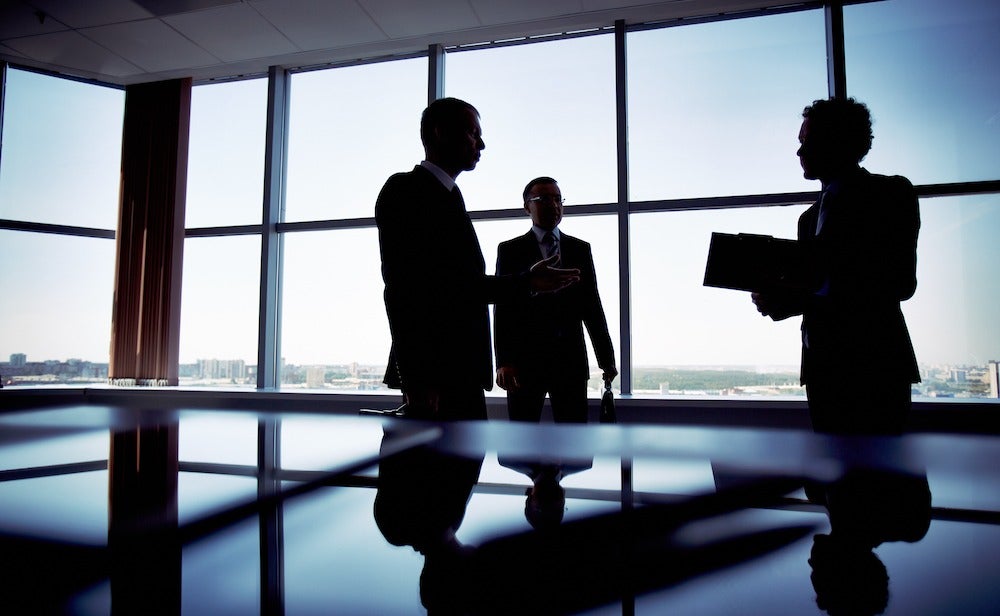 How businesses react to the Russian invasion of Ukraine right now speaks to how well their boardrooms can handle financial considerations against broader reputational issues, writes Eliot Wilson, co-founder of advisory firm Pivot Point Group and former House of Commons clerk
Russia's invasion of Ukraine in February has shaken the world's geopolitical structure. As the war enters its second month, the greatest surprise has been the implacable resistance of the Ukrainian people and the catastrophic failure of the Russian armed forces. Russian President Vladimir Putin was not alone in expecting a walk-over: instead, he is looking at more than 10,000 Russian soldiers killed in action, and a war machine literally and metaphorically bogged down.
The war has, as war will, had an impact far beyond the field of battle. With the international community unusually united in its condemnation of Putin's actions, the West has reached quickly for economic sanctions to punish the Kremlin, and there has been widespread disruption to trade and significant dislocation of business. Beyond formal, state-sponsored sanctions, there has been a rush for private enterprise to get on the right side of history and suspend relations with Russia.
Businesses across the board have ceased trading in Russia or pulled out of the country altogether. McDonald's and Starbucks have closed their branches, Pepsi has halted production and sale of its products, L'Oréal and Estée Lauder have pulled down their shutters and British American Tobacco is looking to offload its Russian operation as 'unsustainable in the current environment'.
Some readers may remember that when Tony Blair came to power in the UK in 1997, he promised an 'ethical foreign policy'. In truth, ethics and realpolitik have always co-existed in international relations, but they have been uncomfortable in harness together. No liberal democracy has an entirely values-free foreign policy — it would pay a heavy price at the hands of its electorate — but governments have always, like businesses, understood that profits are sometimes to be made by dealing with questionable regimes.
Put crudely, the balance the private sector has to strike is between continuing prosperity and reputational harm.
It would be simplistic to characterise corporations as inherently evil of intent, interested only in the bottom line. CEOs and their boards are, after all, human beings, albeit ones under extraordinary and specific questions.
Equally, however, their job is to turn a profit, and all sorts of arguments can be adduced to continue doing what suits them. Defence contractors can argue that someone is going to sell weapons to 'baddies', while Big Pharma can point to the revolutionary effect of their drugs on human suffering.
The invasion of Ukraine by Russia has seen a high degree of agreement. Few take seriously Putin's claims that Russian minorities are suffering in eastern Ukraine, or that the Kyiv government is somehow neo-Nazi and illegitimate. Most business leaders would be well-advised to treat continuing trade and investment in Russia sceptically; governments will not forgive naked profiteering, and the buying public can have a sophisticated eye for morality.
Businesses must proceed from a solid, evidential basis. It is easy, and sometime satisfying, to mock politicians who leave office and slip seamlessly into the boardroom, but this is one obvious way for the private sector to co-opt political experience and intellect. Investment decisions must have expert research behind them — as the old saying goes, time spent on reconnaissance is rarely wasted.
In the end, however, detailed research and painstaking risk assessments can only ever contribute towards what will always remain a judgement call. Divesting from Russia seems like a sensible move given the current political climate; it was not as easy to predict, however, that post-2003 Iraq would be not a burgeoning new market but a reputational quagmire.
CEOs and business leaders are asked to do the impossible, and foretell the future. Will there be stability in a new market, or the chaos of deregulation and corruption? Should a company strike for first mover's advantage, or hang back and let others make rash mistakes? Is a new mineral resource a quick hit or a lasting prospect? These are fiercely difficult questions to answer.
Image: Shutterstock