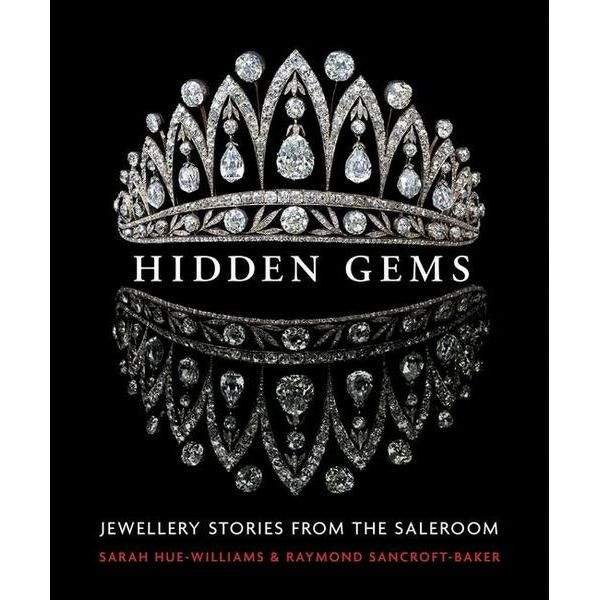 Authors Sarah Hue-Williams and Raymond Sancroft-Baker artfully bring a jewellery collection to life, writes Kate Brogan
Penned for 'both jewellery aficionados and lay people alike', Sarah Hue-Williams and Raymond Sancroft-Baker's book brings a collection of jewels to life by sharing enchanting stories behind each piece. As both authors are fellows of the Gemmological Association of Great Britain, expert detail throughout provides captivating insight, but the true beauty of Hidden Gems lies in its human emphasis.
Uniquely, jewels aren't featured in this collection based on quantifiable merit but rather their intriguing narratives. Chapter by chapter, readers are taken on a journey across the globe; from Hollywood to Sri Lanka, the anecdotes span cultures and centuries, each as diverse and fascinating as the next.
One particularly charming tale is that of a 'dignified and shy' woman named Mrs Marden. The chapter reveals the relationship between Mrs Marden and Christie's, and the gradual discovery of her hoard of exceptional pieces. From a blue and yellow diamond pendant sold for £2 million, to a sapphire and diamond pendent brooch responsible for fetching £1.3 million, the jewellery collection kept in her modest Jersey bungalow along with their intriguing tales made Mrs Marden 'the client of a lifetime'.
As the relationship with this particularly private customer developed, the reason for her coming by such precious stones came to light: 'Mummy used to tell me that her ankles were much admired.' It seems that Mrs Marden's mother, like most elite socialite mistresses of her day, was showered with expensive gifts. In fact, by the time Mrs Marden passed away, Christie's had sold more than £7 million worth of jewels belonging to her.
Later in Hidden Gems, the authors describe a slightly darker story in relation to the sale of Marie Antoinette's lavish collection of jewels. The last Queen of France was famed for her love of fine pieces, which fuelled the uprising that preceded her demise.
After the storming of the Bastille in 1789, a mob reached Versailles and imprisoned the Royal Family. After handing a bag of pearls and another of diamonds to Lady Elizabeth Leveson-Gower for safekeeping, Marie Antoinette was sent to the guillotine in 1793. In 1849, a beautiful necklace design combined Antoinette's pearls with rubies owned by the Sutherland family.
The authors go on to explain how Christie's offered this necklace for sale in 2007 and, shockingly, it failed to find a buyer. Responses from potential clients were indicative of how 'some jewels, like their owners, just don't seem destined to lead happy lives'. Buyers were genuinely put off by the fact that this necklace, featuring blood red rubies, had belonged to someone who was eventually beheaded.
The chapters touched on above, are a mere drop in the plethora of gripping narratives packed between the covers of this book. Unlike other publications on the subject, Sarah Hue-Williams and Raymond Sancroft-Baker dig beneath facts and figures, depicting individual journeys of gems and jewels and the lives they have touched. In an industry famed for financial valuations, Hidden Gems provides a refreshing perspective on the true significance of some truly fascinating pieces.