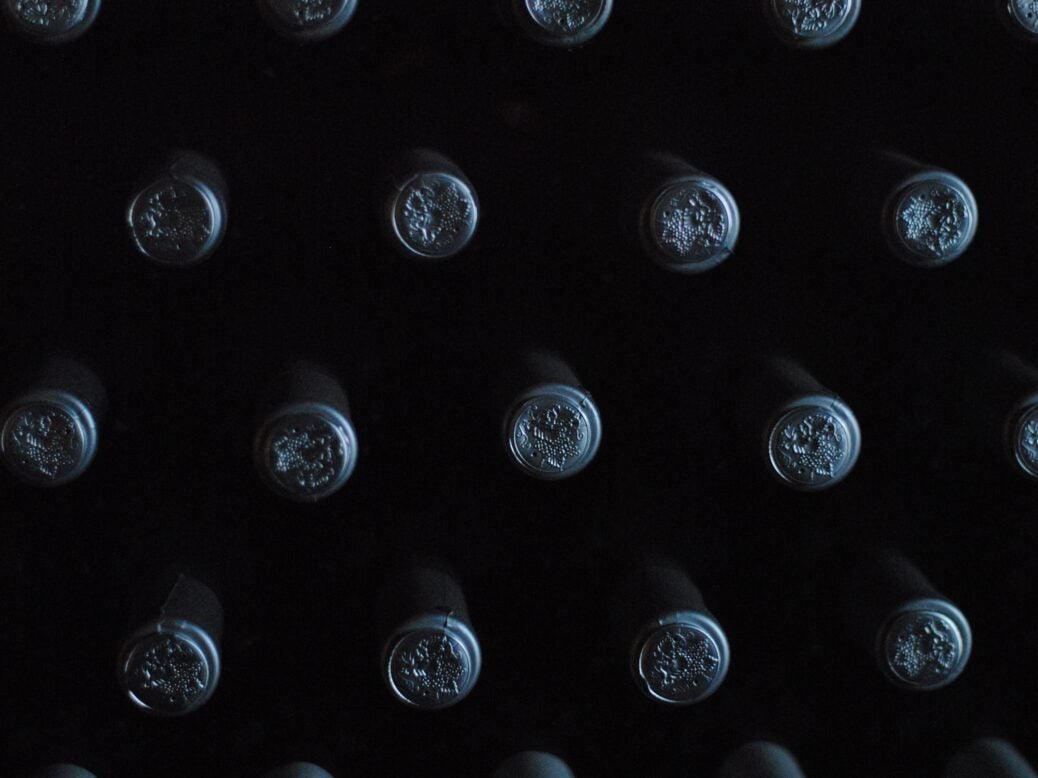 Penfolds has taken wine blends to another level, crossing borders and oceans to come up with a luscious new offering
It's audacious and ground-breaking to say the least, and maybe even a little impudent. If I tasted it blind, I wouldn't know where the heck to place it. I'd plump for the New World, for sure, but where?
I certainly would never have guessed that the 2018 Penfolds Quantum Bin 98 Cabernet Sauvignon comes not only from two di erent countries but – crikey – two di erent continents, even two di erent hemispheres.
As you know, Penfolds – Australia's most celebrated producer – boasts excellent entrylevel wines such as Penfolds Koonunga Hill Cabernet Sauvignon (£9 a pop at Sainsbury's), as well as such mighty wines as Grange (which retails for around £600 a bottle) and Penfolds Block 42 Kalimna Cabernet Sauvignon, a single-vineyard wine made from the oldest continuously producing Cabernet vines in the world, the 2004 vintage of which sells for £1,210 a bottle at Hedonism Wines.
Grange – along with fabled siblings such as St Henri, Yattarna and Bin 389 Cabernet Shiraz – is famous for being a multi-regional blend and is made from fruit drawn from across the Barossa and Clare Valleys and McLaren Vale in South Australia.
Needless to say, this approach fl ies in the face of anything done anywhere else in the world with wines of this quality. The Bordelais shudder at the thought. Yes, the great châteaux might once have given their clarets a bit of oomph with a dash or so of full-blooded red from Algeria, but imagine them blending Cabernet from Bordeaux and Syrah from the Rhône these days. Sacré bleu!
It's not unusual for producers from one country to make wine in another (for example, Joseph Drouhin from Burgundy and Hamilton Russell from South Africa are making fi ne Pinot in Oregon, and Taittinger and Pommery are making fi zz in the UK).
But with its inaugural four-wine California Collection, Penfolds is taking international cooperation and multi-regional blending to the next level. You can visit the Penfolds website for the finer details, but suffice to say that Quantum is made from 87 per cent Napa Valley fruit and 13 per cent South Australian fruit, followed by a complex oak-ageing regime.
At £589 a bottle, it is eye-wateringly pricey, especially for a brand-new, untried release. But it's seriously tasty, crammed with luscious, rich, ripe blackcurrants, plums, pepper and spice, and I will be astonished if it gathers dust on the shelf. Well-heeled collectors, connoisseurs and the curious will snap it up.
Three of the best transcontinental blends
Equiano Rum (£46.95; Whisky Exchange)
A world first: a lip-smackingly tasty rum born of both Africa and the Caribbean. Ten-year-old rum from Grays distillery in Mauritius is married with rum from Foursquare distillery in Barbados, the result being remarkably complex and satisfying, full of toffee, candied orange, raisins, spice and goodness knows what else.
2018 Penfolds Quantum Bin 98 Cabernet Sauvignon (£545; Berry Bros & Rudd)
Penfolds head winemaker Peter Gago terms this a 'wine of the world', it being a daring transcontinental blend of Napa Valley Cabernet Sauvignon and South Australia Shiraz. It's a big and bold idea and a big and bold wine, crammed full of rich, dark blackberry fruit, damsons and spice.
Glenmorangie Sonoma-Cutrer Reserve 25 Year (£2499; The Whisky Exchange)
Just 1,000 bottles were made of this latest limited, one-off release from fabled Glenmorangie, in which ten-year-old Glenmo was fi nished for 15 years in former Chardonnay barrels from the Sonona-Cutrer winery in California. It's fresh, nutty, creamy and full of exotic fruit – connoisseurs and collectors will love it.
More wine
Jonathan Ray's 'top-notch' wine and spirit releases for autumn
'The special occasion should be when you open one' – The best prestige Champagne for drinking now