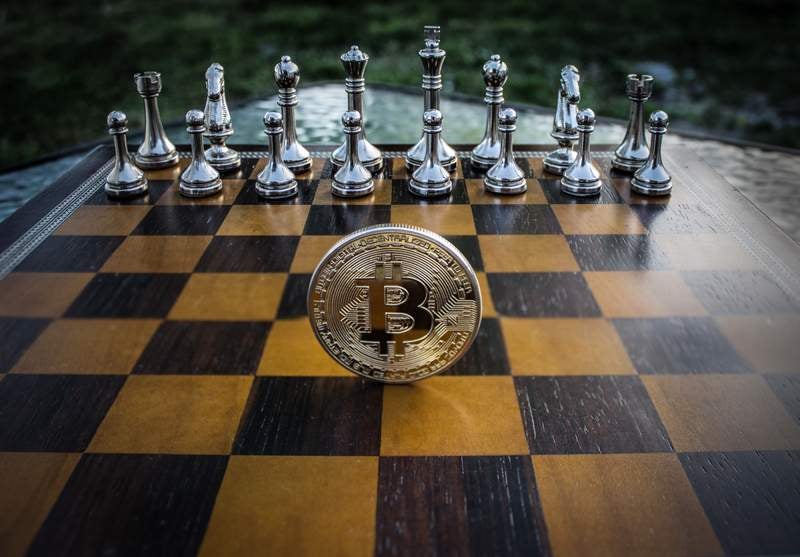 Are HNWs veering ever closer to the new world of crypto-currencies, or are wealth managers keeping the hype in check, David Dawkins investigates
Are HNWs interested in crypto-currencies?  Ask the same, simple question to both the private wealth world and the new digital asset community, and you're likely to receive two very different answers.
Members of the private wealth world – as Spear's deputy editor Christopher Jackson revealed this month –  claim that crypto is 'interesting', at least 'in theory' but the idea of moving a carefully balanced and diversified portfolio towards digital assets is simply not on the cards.
Those on the other side of the great divide disagree. And as regulatory clarity nears, onlookers of a more positive persuasion are hopeful that a so-called 'wall' of institutional money is 'watching and waiting for the right conditions to enter the market', says TABB Group's Monica Summerville.
But how can this simple question render such opposing answers? Spear's approached leading figures from both sides of the divide to find out more.
Photo credit @WikiCommons
Sanjiv Shah, Chief Investment Officer at Sun Global Investments
Spear's: Are clients asking for digital gold?
Through the later parts of 2017 when the crypto-frenzy was at its peak, our clients were initially curious about the potential of crypto-currencies as an investment vehicle. With exponential value increases, a few of the clients did feel that the crypto-assets did have potential, especially as traditional asset classes are far slower in comparison.
However, we were swift to notify and update all our clients about the volatile nature of crypto-currencies, both in terms of valuation and taxation regulations. We do not feel they are appropriate for conservative investors looking to preserve their wealth. We do not believe they can be considered as an investment vehicle or an asset class.
Iqbal V. Gandham, Managing Director, eToro
Spear's: The crypto conversation – is it really happening?
I can talk from a personal and professional perspective – whether it's high net worths, or family offices or institutions, the conversation right now is about a new asset class called crypto. They [institutional investors] realise now that it's not going away, and are looking to diversify their portfolios. The banks that are just negating it – while at the same time working on blockchain technology – this does not make for an ideal situation. You can't just say – this is rubbish without fully understanding what crypto assets are all about.
Spear's: What next for HNWs and crypto?
Family Offices are comfortable with what they know – they want a structured product. Futures are for experienced traders – but when I look at family offices I would say structured products, such as ETFs, are the next step to bring onboard family offices on mass. The masses understand ETFs.
Adam Bryant, Executive Chairman, LBX.
Spear's: Is the gap between HNWs and crypto-currency investment narrowing?
Most HNWIs use fund managers, stockbrokers or IFAs to manage their money, and these institutions have historically been more sceptical about crypto-currency. However, we have seen many HNWI investing in the market directly, in the region of 5-20 per cent of their net wealth. Many of these can be traders or bankers for example. Many more traditional routes into the market are still waiting for the industry to mature and it still has a way to go before it meets the desired level of regulation required, such as rigorous anti-money laundering processes.
Spear's: What needs to change for crypto-currency to become a genuine option for HNWIs?
The market needs to stabilise, settle down and mature a little more before institutions can build investments strategies with greater confidence. HNWI and institutions are only still trying to understand the new asset class. In addition to this, the players in the market who don't have the necessary levels of regulation, compliance and professionalism need to be shaken out of the industry to further build institutional confidence. Products and services will grow and confidence in trading, exchanges, safeguarding and custody of digital assets will continue to rise and create an exciting new asset class ripe for institutional and HNWIs.
Related
Spear's Briefing: The great cryptocurrency debate
What do crypto currencies mean for divorce?
The rise of the crypto-philanthropist