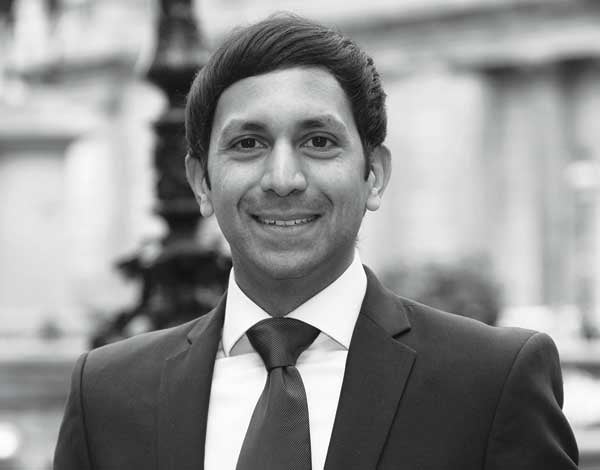 Bandish Gudka has enjoyed another record year at LGT Vestra, having built his book from scratch to nearly £300 million since joining six years ago. He's picked up £60 million in the past year alone – the highest growth in assets at the firm in 12 months.
A partner of the £8.3 billion AuM firm since 2016, Gudka is particularly experienced working with HNWs and UHNWs from emerging markets, including many Tier 1 investors, upon which topic he has contributed to several government consultations.
A strong proponent of providing wide-ranging advice to his clients ('We should be tasked with educating clients, and giving them context, but it's a conversation many aren't having'), Gudka tells Spear's a maxim other wealth managers would do well to remember: 'Benchmarks aren't everything, they're a starting point.'
He was recently instrumental in reconciling the next generation of a fragmenting UHNW family via mediation, recovering £80 million of mismanaged assets.
An award-winning sitarist who has played for the Queen and for film scores, Gudka has climbed Kilimanjaro (without water) for a water charity – in addition to speaking seven languages.