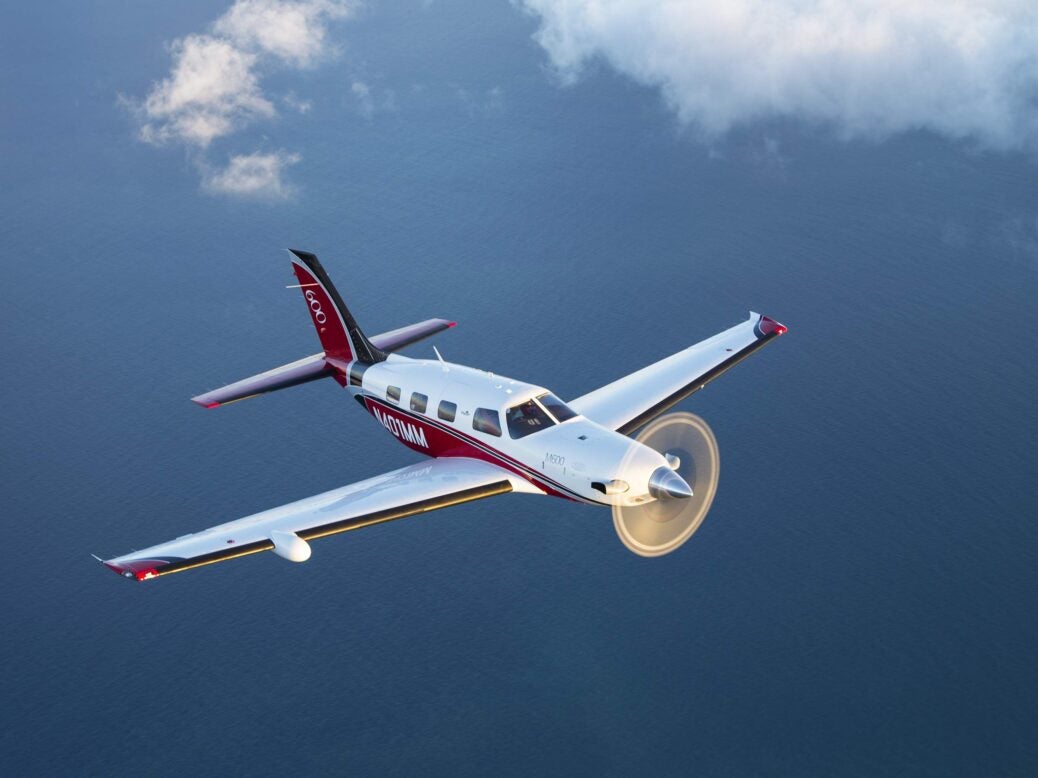 One UK operator is riding the turboprop wave in business travel, thanks in part to the Piper M600, writes Ben Griffiths
Exciting changes to the rules regarding single-engine turboprop aircraft continue to drive interest in business and private aviation, as airlines and charter companies look
to exploit these fast and luxurious machines for passenger flights.
Until last year these aircraft were banned from operating commercial flights across Europe at night or in poor weather, making them impractical for everyday use. Now
the EU is aligned with the US and the aircraft are ripe to be used for short-haul business trips.
One such operator looking to tap this nascent market is British European Aviation (BEA), based at Booker Airfield (also known as Wycombe Air Park), which is just 40 minutes from central London. BEA, the exclusive Piper dealer in the UK, Ireland and the Channel Islands, already owned helicopter training, sales and charter operator Heliair when it acquired a 50-year lease on the airfield from the local council.
Central to its plans under CEO Sean Brown to become a successful single-engine turboprop operator is the Piper M600 aircraft, as well as a nice new lounge for private customers in the style of the much larger Farnborough Airport, along with the same standard of service.
BEA is thrilled to be working with Piper, with the manufacturer needing to be reassured it would provide the right level of care for its product. The family-run company is hoping to offer sale-and-leaseback deals to potential owners – a model it already uses successfully with Heliair, and which makes owning and operating your own machine more cost-effective.
BEA is planning to use the M600 to launch its new 'Escape Time' business, aimed at bringing to private aviation new customers who would not have thought it accessible to them.
The aircraft charter market is littered with failures and shattered dreams, so why might this business model work? Firstly, it's about the aircraft. The Piper M600 is an incredible piece of kit, and far cheaper than a top-of-the-range Pilatus PC-12. Secondly, time is becoming increasingly precious for busy executives and even hard-pressed middle managers who crave more freedom to travel where they want, when they want. Those people who can't afford to access the business jet market, when a single flight costs thousands of pounds, would be wise to consider single-engine turboprops.
The M600 boasts a first-class luxury interior which feels like relaxing in a Rolls-Royce or Aston Martin. The leather is soft and seats comfortable within the modern cabin. Moving forward, the cockpit is easy to access from the single door at the rear of the aircraft and there is ample space to traverse into the pilots' seats.
The Garmin G3000 is among the most advanced avionics suites for single-engine turboprop aircraft, offering invaluable situational awareness. The aircraft is also ADS-B out compliant – a nifty piece of kit which means the aircraft can be seen on other aircraft collision avoidance systems, enhancing flight safety.
Touchscreen controllers for the avionics and radios are also intuitive while the autopilot controls on the cockpit coaming include a level mode, emergency descent mode and a coupled go-around.
With a standard equipped list price of $2.9 million, the sale of each new M600 includes a one-week pilot initial, aircraft-specific training course, which combines academic ground school and practical hands-on experience.
The Piper M600 has a maximum cruising speed of 274 knots, which gives a range of 1,209 nautical miles (2,239km) and is approved to fly at up to 30,000 feet. The aircraft is smaller than the impressive PC-12, with a wingspan of 43 feet and length of 29 feet. The compromise, of course, is that the cabin interior is smaller, but it does accommodate four passengers in club class seats which would be comfortable for around two hours.
Thanks to the M600's pressurisation system, passengers and crew do not have to use oxygen in order for the aircraft to cruise at altitudes more akin to jet aircraft. There is also a foolproof auto pressurisation system that provides protection against hypoxia (oxygen starvation) if the crew forgets to turn on the pressure before climbing above 10,000 feet.
Pressurised and powerful aircraft can therefore be used in the same way as private jets to whisk flyers to their destinations in the smoother air high above the earth. Flying low down without pressurisation or oxygen makes for a bumpier ride, due to the turbulent air and thermal currents.
Up front, the M600's Pratt & Whitney PT6A-42A engine and Hartzell four-blade constant speed propeller are considered to form an incredibly reliable and robust powerplant that is simple to operate and has fewer moving parts than a standard piston engine. This means fewer faults that require engineering to fix, making maintenance bills easier to predict for months to come, and lower costs to the owner.
For owners, turboprops therefore represent a cheaper way of accessing business aviation without skimping on the quality. Thankfully the flying costs are also tempting. As an example, a business trip to Dublin or Paris could be a mere £1,900 for the one hour it takes to make the flight with a high standard of service, the M600's luxury interior and private-jet style arrival away from the crowds of scheduled airlines.
Unlike many private jet operators, there is no membership fee to join the club; instead a sum is paid to buy a number of hours up front. Four business executives could fly to Paris with no airport security or customs to negotiate – although spot checks are made – and be doing business the whole way.
The M600 will cruise for four hours without the need for a fuel stop – although how long your bladder will last is another question. There are no toilet facilities on board, which may provide a natural barrier to flying for too long – although if you can hold out, in three hours you could be in the south of Spain.
As a flight training organisation, BEA will offer schooling on the M600 for pilots who are looking to fly professionally or for their own business and pleasure. And for anyone not interested in flying themselves, BEA will offer a full crew to allow you to relax in the cabin or focus on business while you're in transit.
There are few aircraft that blend the practical with the luxurious. With the M600, Piper has a compelling aircraft that is fun to fly, builds confidence in its pilots due to its sophisticated but simple-to-operate systems, and boasts a luxurious finish. What's not to like?
Web beaplc.com