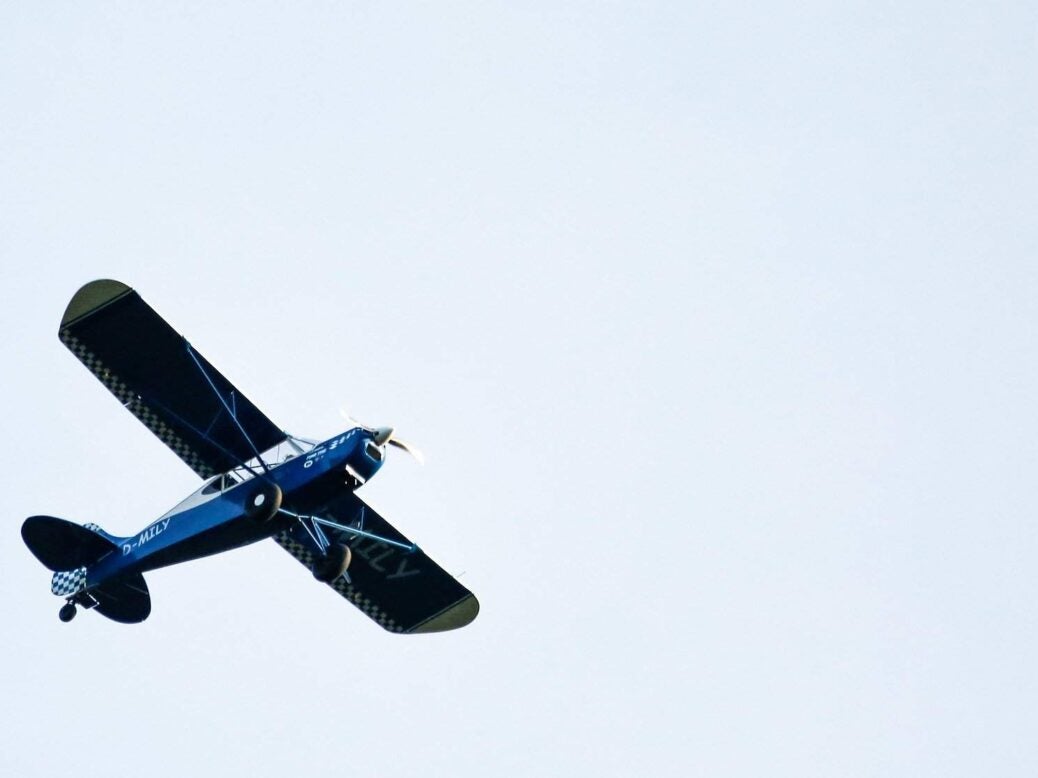 Bicester's ambitious masterplan – pandemic permitting – looks set to ensure this place has a rosy future for aviation and motoring enthusiasts. It'll be hard to keep me away for long
The historic former RAF Bicester was one of the best-kept secrets in general aviation, if a little dilapidated. With a beautiful grass airfield, some resident vintage aircraft and a gliding club, the site's many original buildings and tree-lined avenues gave it a mysterious air and bags of faded charm.
For me, it's almost impossible to land there without feeling nostalgic and thinking of the many aviators who have gone before. Wandering around, you imagine Bicester in its pre-1930s heyday and the development of British military aviation.
Even English Heritage recognises this as the best-preserved Second World War bomber station left in the UK. Something about the atmosphere always makes a visit by air into a lovely airfield on a summer's day extra-special. Since taking ownership, Bicester Heritage has transformed the site, creating a centre of excellence for classic motoring with a cluster of technical services, car restorers and other craft businesses in period buildings alongside modern but sympathetic new-builds.
It is a measure of how successful this development has been that Bicester is also the new home of governing body Motorsport UK. Regular 'scrambles' at Bicester – events for classic car enthusiasts – have put the site on the map. With all this ground-based action, it is reassuring to learn that the aerodrome remains central to a larger development project labelled 'Bicester Motion'.
The idea is for a tourist destination that showcases the car but also supports innovation and technology. And Bicester has aviation companies in its sights, whether exploring urban air mobility, unmanned flying machines or electric powerplants or the more traditional forms of air travel. Bicester seems to be aiming to be the Goodwood of the skies, with ambitions to offer a high-end experience.
As well as a 300-bedroom hotel in development, there are plans to complement the heritage automotive businesses with a dedicated showcase for the larger carmakers who can demonstrate their historical fleets alongside the latest models. There will be retail and dining areas, too. All this change has not passed without some criticism, not least from some members of the former gliding club, which has moved to pastures new.
However, Charlie Morgan, director of the Bicester Aerodrome Company, says the airfield is a crucial component of Bicester Motion's masterplan to create a vibrant destination that celebrates 'innovation, community and experience of mobility within the automotive and aviation sectors'. The owners are keen for enthusiasts to come and enjoy the vintage atmosphere and regenerate the spirit of pioneering endeavour.
You can taste a bit of the past with a flight in a Tiger Moth biplane provided by local company Finest Hour Experiences, which also offers some aerobatic sorties. Any flight in a Tiger Moth is a delight. This 1930s primary trainer (pictured) is still going strong around the world, beloved of pilots preferring to enjoy a more sedate form of aviation. The biggest difference from modern machines is immediately obvious: this is a biplane with an open cockpit offering the full cabriolet experience!
Communication with your companion in the tandem cockpit is challenging, with the wind and noise of the airflow. It's the closest you can get in a fixed-wing aircraft to the sensations of riding a motorcycle, the simplicity of the Tiger's wood and fabric construction leaving you feeling right out among the elements. Although it's a training machine, that doesn't mean this Tiger is easy to tame.
This de Havilland-designed taildragger is easy to fly but difficult to fly well. Fail to keep the Tiger Moth in balance using the rudder pedals and it's immediately obvious as the slipstream will blast you in the side of the head.
Gliding down to a runway like Bicester's is the perfect conclusion to such a nostalgic adventure. But the owners' ambitious masterplan – pandemic permitting – looks set to ensure this place has a rosy future, too. It'll be hard to keep me away for long.
Read more
'It's a Daniel Craig Bond, not a Roger Moore' – Land Rover's new Defender reviewed
The luxurious world of Winch Design: The UHNW answer to Thomas Heatherwick
Is Cary Grant's To Catch a Thief wardrobe the finest of his career?