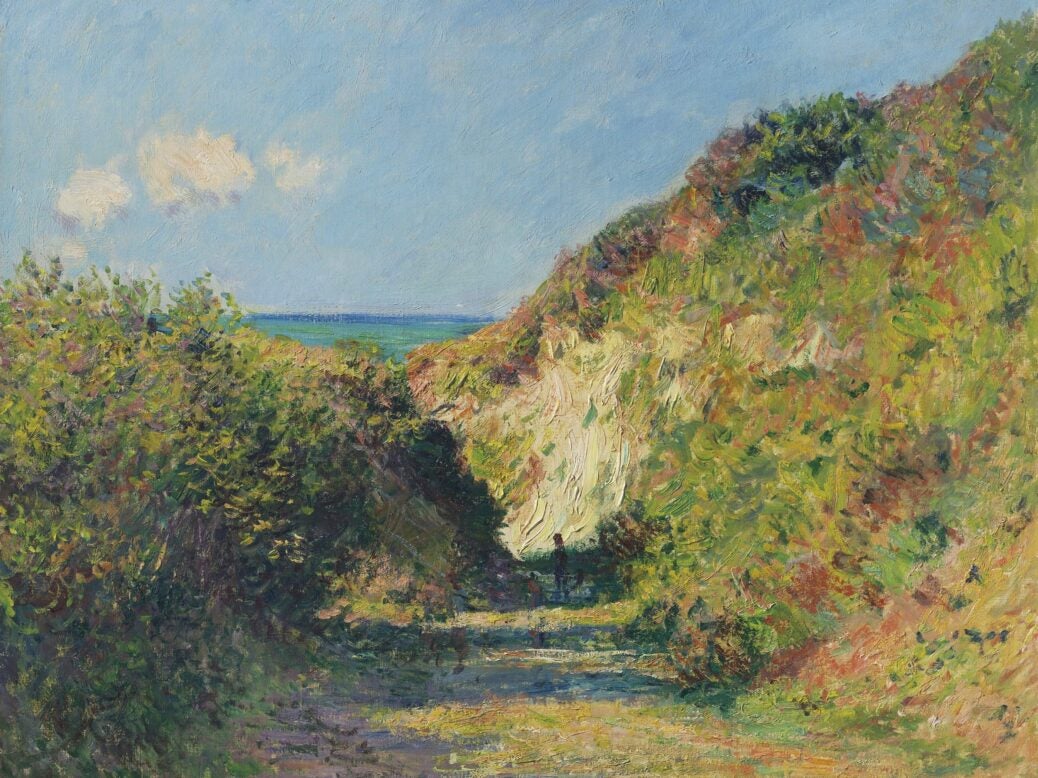 Asian buyers fuel strong recovery at Christie's Impressionist and Modern sale, with sky-high bids for art world's 'mega brands' like Monet, writes Rachel Parker
Several of the world's most distinctive artworks from the brushes of the world's most beloved artists will soon be adorning the walls of the best homes in Shanghai, Singapore, Hong Kong and Beijing following Christie's £150 million sale of important Impressionist and Modern artworks in London this week.
Wealthy buyers from China and other Asian high growth markets fuelled the sale which together realised £149.5 million from 30 lots – the greatest haul since Christie's 2010 Impressionist auction, which reached £153 million.
The most sought-after piece at the auction, Max Beckmann's Birds' Hell (1937-38), went for a record-breaking £36 million to an American buyer. The second highest selling lot was Picasso's portrait of Marie Thérèse, Femme écrivant (1934), which sold to a Chinese buyer for £34.9 million.
Among the other lots, Monet's Weeping Willow (1918-19) went to a Chinese bidder for £8.9 million, while four Asian bidders reportedly fought a vehement bidding war for Monet's Le Chemin Creux (1882), which fetched £5.6 million, double its estimate.
While the total was on the lower end of the pre-sale estimate of £141.3 to £191.7 million, Christie's had the satisfaction of beating rival Sotheby's, which held its equivalent auction last week. After that auction, Helena Newman, chairman of Sotheby's Europe, described collectors as being 'out in force' and confirmed that the level of Asian buyers 'was as numerous as those from the US'. Christie's sale certainly confirms this.
Indeed at the Sotheby's sale, Kandinsky broke his own record twice, initially with his 1909 work Murnau – landschaft mit grünem haus (Murnau – landscape with a green house) selling for £21 million and then again just several lots later when his 1913 Bild mit weissen Linien (Painting with white lines) fetched £33 million.
What seems clear is that these sales demonstrate the emergence of significant Asian buying power at the top of the market, particularly in response to artistic 'mega brands', such as Picasso, Matisse or Degas.
As such Thomas Gibson, veteran London art dealer, predicts that prices for rare works like these will 'just get higher and higher'. 'There is a certain status element that is much stronger than ever before and a new buyer will want something easily recognizable,' Gibson confirms.
So what hope is there for an UHNW looking for an attractive, Impressionist or Modern bargain? Schiele, apparently. The great Austrian's Individual Houses with Mountains failed to attract even a single bid at Christie's this week. Perhaps he has yet to catch on East of Suez just yet, but it won't be long.
Related
Classic car market continues to rev up for a good year