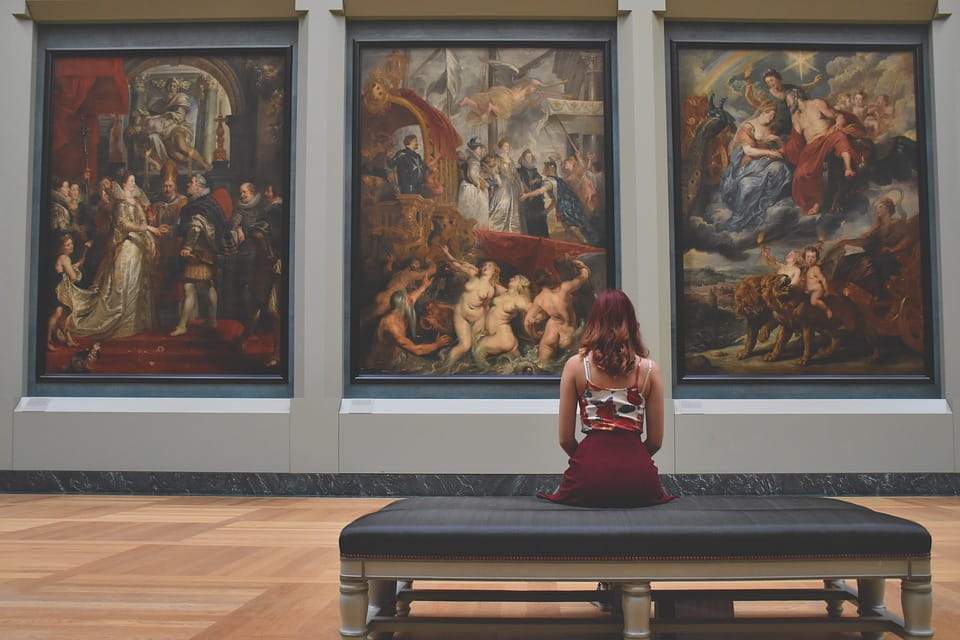 Investing in art can be an extremely rewarding venture in more ways than one. Helen Conybeare Williams runs you through what you need to know
Buying art is often described as a passion investment. The famous Catalan artist Joan Miró expressed the emotions that art inspires so well when he said: 'You can look at a picture for a week and never think of it again. You can also look at a picture for a second and think of it all your life."
But the art market can seem like an intimidating world, particularly for first-time or would-be investors. Naturally, the first challenge is finding a piece that you like. But aside from matters of taste and aesthetic value, once you've found 'the one', there are three words to keep in the mind to make sure that the piece's intrinsic value is good and that your investment is secure – namely provenance, attribution and authenticity.
Provenance
In the art world provenance means 'a record of ownership of a work of art or an antique, used as a guide to authenticity or quality'.
Establishing ownership can sometimes be problematic, particularly with historical art and artefacts as this evidence is not always available, having been misplaced or destroyed during the passage of time.
Gaps in collecting history can be a red flag that the piece may not be what it seems or it might mean that the piece has been stolen or looted. Indeed, there are many infamous cases of stolen art and still many claims arising out of the systematic looting by the Nazis of occupied countries during the Second World War and modern trafficking of looted art and artefacts.
It is important to ensure that your piece has demonstrable provenance and is accompanied by reliable documentation charting previous ownership and transaction history.
Attribution
Ascribing a work to a named artist can be fraught with difficulties and so it is wise trying to understand the industry's language.
The art world uses a range of terms to attribute artworks which describe by different degrees the certainty that a work is by the artist – painted by, by the hand of, studio of, circle of, style of, copy of.
Each attribution goes hand in hand with the artwork's value and so it is worth checking if the label matches the price.
Authenticity
Artists often appoint authorised galleries to represent them and other specialist galleries are reputed for their knowledge and experience of certain painters and genres.
However, there are many notorious cases of modern forgeries of old masters being sold as well as counterfeit productions of highly collectible 20th century artists in circulation.
Before you purchase, check if the piece has been authenticated by a recognised expert or an artists committee. If there are any unanswered questions, then turning to scientific techniques can provide peace of mind.
Indeed, even the experts are subject to human error and some of the world's top auction houses have been caught out by sophisticated art forgeries, facing expensive legal cases as a result.
Protecting yourself
When high-value items are changing hands, there is always the need for greater scrutiny of the acquisition as well as for adequate protection in case of disputes. Unfortunately, the art world has a legacy of oral agreements and existing documentation is not always adequate and reliable, which makes resolving disputes down the line a challenge.
Therefore, it is vital your paperwork is in order from the outset.
Consider having a purchase agreement or a bill of sale with provisions for warranties and representations and sufficient guarantees to obtain a refund if a piece is subsequently proved to be a forgery.
If a seller is not prepared to stand behind the sale by providing adequate warranties this again can be a red flag to a potential purchaser that something is amiss about the piece.
The next big thing?
New and sometimes astronomical records are being set in art auctions around the world, but not every artwork reaches such dizzy heights. Taste and trends change over time and the unexpected can impact the market at any time, providing both opportunities and challenges for art investors.
Whether you are looking at an old master, a contemporary or emerging artist do your market intelligence and research but most importantly buy it because you like it! Not all art increases in value and you don't want to be left looking at something you later regret!
Helen Conybeare Williams is a Counsel at Haynes and Boone CDG, LLP (London)