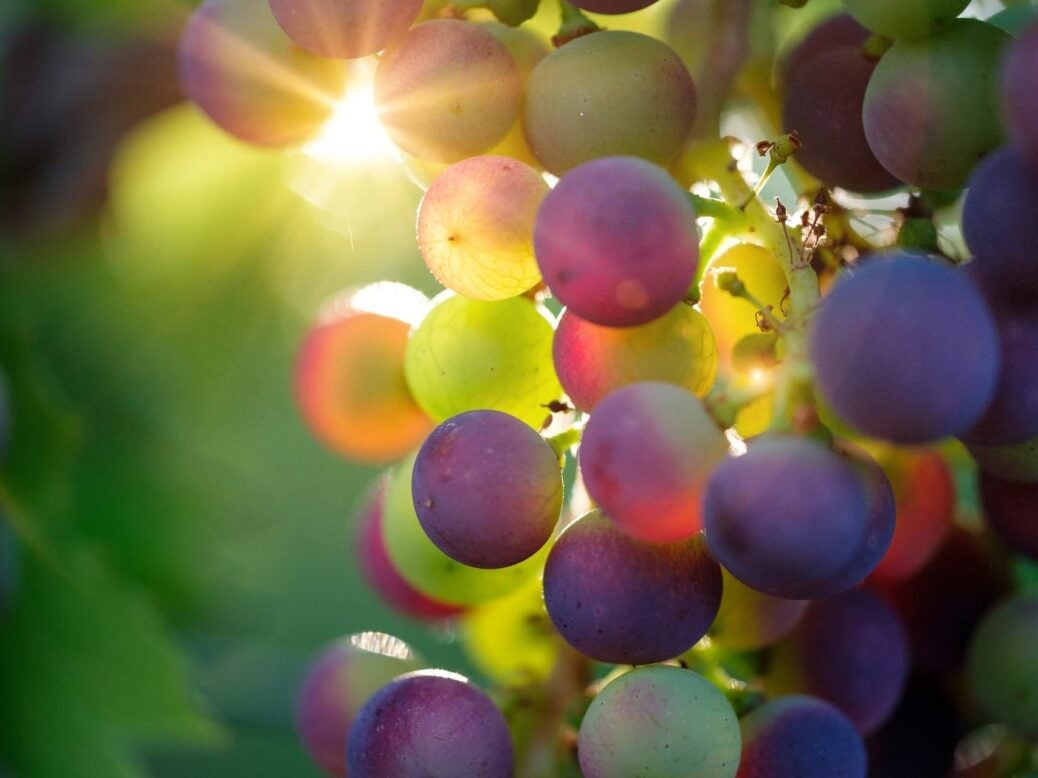 Wine has never seemed more superfluous as an edifice, a vast palace of fussiness; yet its essence, as not just a physical but a psychological or spiritual restorative, has never been more useful. We treasure that which fortifies resolve—like a glass of wine at day's end
The Great Lockdown fell on us like snow in the small hours. When we woke, the conditional right of free movement had been snuffed out. A new quietness blanketed the land. Every city, I remember thinking, must now be Venice: a place of voices and footsteps. With an added frisson of disquiet. Every voice, every footstep needs justification. Every breath could kill.
In France, with its grand bureaucratic traditions, we were obliged to wave a piece of paper at unsmiling enquiry—an attestation. (This is one of the two most French words, along with inadmissible.) And so we stole about our localities 'on brief journeys, close to the place of residence, linked to the individual physical activity of persons, to the exclusion of all collective sporting practices.'
It was my good fortune that I heard, on April 8, 2020 after a walk through silently unfolding vines, the three quiet 'hoo' calls of the hoopoe, freshly come from the Sahel; eight days later, falling like flakes through the novel silence of the afternoon, the first vocal press-ups of a nightingale, landed perhaps from Senegal.
We humans were stilled, but others were on the move. The sap was on the move. The year was on the move. Wine, along with birdsong, is our chief consolation now. Turn on the radio and out tumbles tragedy: lives concluded too soon, and in perplexing solitude; businesses sent sprawling; the active rendered idle, lonely, poor, and anxious. We mark time, live on our reserves, while those whose business is health exhaust their own, working on the edge, risking all.
Wine has never seemed more superfluous as an edifice, a vast palace of fussiness; yet its essence, as not just a physical but a psychological or spiritual restorative, has never been more useful. Much and sometimes all of the customary texture of life has been stripped away, so we treasure that which fortifies resolve— like a glass of wine at day's end. Wine, for the time being, has gone elemental.
Linked by living water
And this was the elemental wine I sought out as the quietness fell. I had one bottle, bought last year in crowded Beaune, shortly after I'd helped some Hong Kongers disburse thousands of euros on lordly grands crus and rich premiers crus.
Bouzeron is a little appellation, a paradigm of modesty—just 60ha (148 acres) of vines in a hidden valley. It's for Aligoté; the valley is so deeply hidden they forgot to tear out the Aligoté after phylloxera had cut its swathe through the Chalonnais, after all the village men had gone off to work on the railway.
Or at least they did up at the top of the hills, above 270m (885ft) or so, where the old stumps of Aligoté Doré linger; down at the bottom there is Chardonnay and Pinot for Bourgogne. Aligoté upslope seems to like its cool slopes of stony marl. It's altogether less articulate than Chardonnay, less rich and less giving. Snowier. More hushed. I've visited de Villaine with students over the past few innocent summers. Aubert de Villaine's nephew Pierre de Benoist explains, with a poetical metaphysics all his own, his 'celestial definition of terroir'.
It's a kind of monastery fresco.
'In the wine, the fruit is dead. What is alive is the water—which links alcohol, tannins, dry extract, and acidity. The water is a liaison of mineral energy, vegetal energy, astral energy from the sun. It keeps the memory of water from the sea that was here 200 million years ago. And the last energy is the human energy: my energy, Eric's energy [Eric Devaux, who works with Pierre], the energy of all animals that cross the vineyard at night, that live and die in the vineyard; we are all linked by the living water that is in the wine.'
Pierre has usually come, in summer shorts, straight from the vines, with the dirt of the hillside on his hands and the sun on his brow. The soft, textured limpidity of the wine does its own explaining, too. So, here it is, in all its quietness and understatement, all its locked-down glory.
It's a green-gold in color, though more gold than green. It smells like a cousin of Sancerre: the smell of cold, juiced. There might be a little apple seepage, and maybe green plum, too, a week or two before it is ready to eat, freshly fallen under the cartwheels, squashed into the stones and the clay. Not much scent, actually. Hunt about, and you might find some memory of yeast, of clumped woodland moss, even of dried rose. All quiet, though. Like our streets.
How about a taste? Acids; rain on stone. Maybe even acid rain on stone, melting the lime into the muddy marl. It's not hard acid, though; it's rounded, chaptered, rich, even a little salty. There's something in the taste that takes me back to moss and barrows, too; to dripping days. It's a Burgundy that reminds you that the Jura isn't far away, that reminds you that we are not after all in a dreamland or a Cockaigne but somewhere rather northerly, when any day picked at random out of the year might well be uncomfortably cold and penetratingly damp.
You might catch a chill, or worse. As a wine, it is very pure, vinous, comforting, complete, wholesome, refreshing. Thank you, thank you; we'll swallow, it will help. Quiet above all; a living water. Doesn't want to please; just is.
By Andrew Jefford
This piece was first published in World of Fine Wine 
Read more:
Data shows wine investors have cause for cheer, despite coronavirus crisis
67 Pall Mall launches virtual membership
Make your next Deliveroo order a £1,320 magnum of Chateau Lafite: The best wine delivery services for lockdown