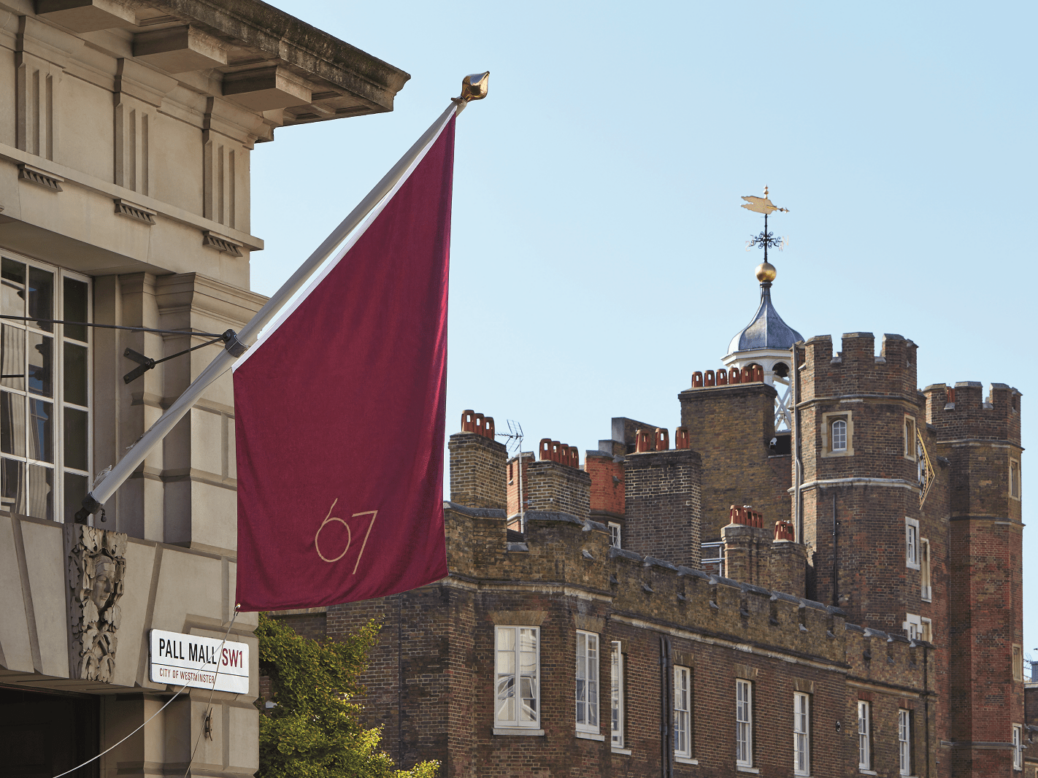 The wine lover's paradise is offering non-members a chance to skip the real-life waiting list and join tastings via Zoom
London wine haven 67 Pall Mall has launched a £10 virtual membership to give oenophiles the chance to pre-order vintages for its daily online masterclasses.
Before the onset of the coronavirus crisis, the members' club was full, not allowing new members to join. But 67 Pall Mall will has now launched a string of virtual events on Zoom featuring a range of estates, sommeliers and growers – and anyone interested in taking Bacchic rites can sign up. Members of the £10-a-month digital scheme are able to order bespoke 'sample sets' of wines by post for select tasting events.
As well as a set of 75 ml samples, members are also sent storage and serving suggestions, a tasting mat and thermometer to ensure wines are enjoyed in optimum condition.
The events are set to be of the standard one has come to expect of the venue, which has fast become one of the world's premier venues for wine lovers since it was launched by hedgie Grant Ashton in 2015. Its wine list numbers more 5,000 fine wines from 50 countries, and over 750 of its bins are available by the glass – the most in the world.
Upcoming events include 'the wonderful wines of Israel'  this Saturday with wine expert Tal Sunderland-Cohen, covering the country's wine history and influences. Samples of six Israeli wine samples can be enjoyed along the way, delivered to the UK for £75 and for £85 to Europe.
Tipping the higher end of the scale is an event with Californian vineyard Harlan Estate on Wednesday, which gives members the chance to sample six of its Napa Valley wines guided by winemakers. The vintages are delivered for £616 to the UK and £626 to Europe.
Virtual members will also be entitled to once-a-year access to either the London club or its Singapore outlet, which is set to open in 2021.
Read more
Make your next Deliveroo order a £1,320 magnum of Chateau Lafite: The best wine delivery services for lockdown
Hide and Hedonism invite 'guests' to a virtual wine dinner
Lockdown dining: The high-end London restaurants delivering during the coronavirus crisis