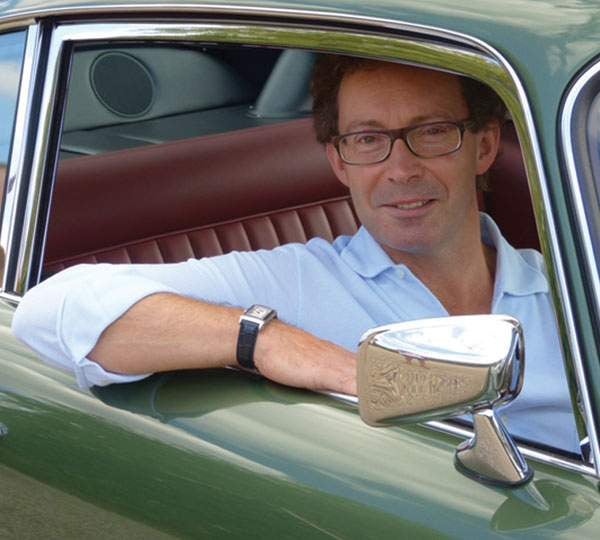 Alexander Lewis's exclusive classic car advisory helps HNWs buy and sell cars, facilitating deals between collectors off-market so that clients can avoid the mark-ups that come with buying at auction or from dealers.
'It became obvious to me that HNWs wanted to transact in a private manner on a more sensible fee structure with someone that they trusted,' explains Lewis, a former hedge-fund partner who decided to make his passion a career after 25 years in the City.
Before going it alone, he cut his teeth at JD Classics, where he conceived and executed the launch of its first London showroom in Mayfair. 'I found that buyers of art were also buyers of cars,' he says.
Lewis says the market has flattened out, but that's no bad thing: 'It is simply a function of how much values have gone up already. There's no sign of a bubble bursting; just a gentle deflation.'
The market has become more discerning and collector-focused: 'Where you've got superb, rare and impeccable cars with great provenance, the prices are very strong, some values are even rising and the demand is very good.' Rarefied top competition cars are in particularly high demand, he adds, especially those with a limited production run, a famous former ownership or racing history.
One of the greatest moments in Lewis's life was driving a Jaguar XK120 in the Mille Miglia – but an Aston Martin DB4GT Zagato is his heart's greatest desire.