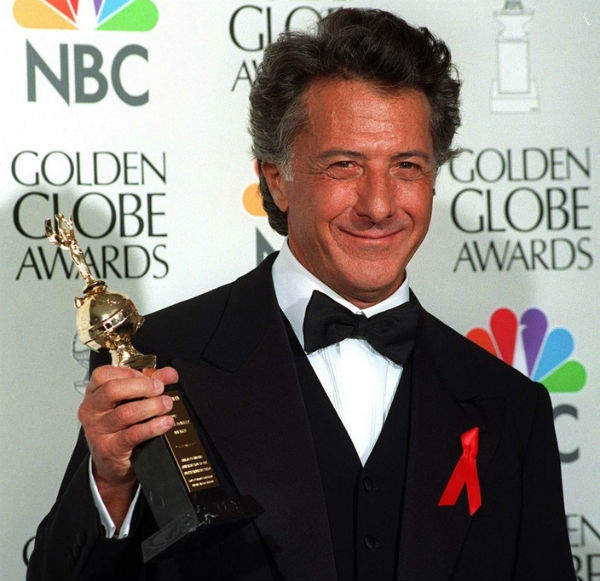 Dustin Hoffman is worth £34 million.
Named after stage and silent screen actor Dustin Farnum, Dustin Hoffman began his career at Pasadena Playhouse.
Having acted at the famous venue in California, getting television roles wasn't a hard nut to crack for Hoffman. However, these roles promised neither a long career nor a decent pay.
The actor then shifted his focus to teaching to make ends meet. Nonetheless, he lived his passion for film through appearances in low-budget television adverts.
While working as a full-time tutor, Hoffman enrolled at the Actors Studio in the early 1960s, with an aim to make it in mainstream cinema.
After making his debut appearance in Vulnerable (1967), Hoffman flew to New York where he directed productions of Two for the Seesaw and The Time of Your Life.
Hoffman recalled in an interview how he managed to survive on the $1,000 he received from these projects for quite some time.
The same year, Hoffman was offered a key role in The Graduate. His role as a confused graduate who enters into an illicit relationship fetched him an Academy Award nomination.
In 1968, Hoffman appeared in Midnight Cowboy as Rizzo. The movie grossed over $44 million and fetched an Oscar nomination for the actor.
The actor then went on to gain a lead role in Lenny (1974), which won several accolades including an Academy Award nomination.
As Hoffman continued to climb the ladder of success, he hogged the limelight when the film Kramer vs Kramer (1979) earned him his first Oscar.
The actor is said to have outshined Tom Cruise in the movie Rain Man (1988). His performance as an autistic savant has fetched him second Oscar.
In 1991, Hoffman took on the role of Captain Hook in Steven Spielberg's Hook, for which he received a Golden Globe nomination.
Revenge drama Sleepers, released in 1996, showed a different side of Hoffman, with his role as local priest Father Carillo impressing film critics.
In 1998, Hoffman appeared in Sphere opposite Sharon Stone. He went on to essay lead characters in movies such as Moonlight Mile, Finding Neverland, Confidence, Runaway Jury and Belonging, which not only kept him in the spotlight but further increased his net worth.
In 2012, Hoffman directed Quartet. He is currently working on The Cobbler and Boychoir.
The actor has been married to Lisa since 1989. They have four children and two grandchildren.