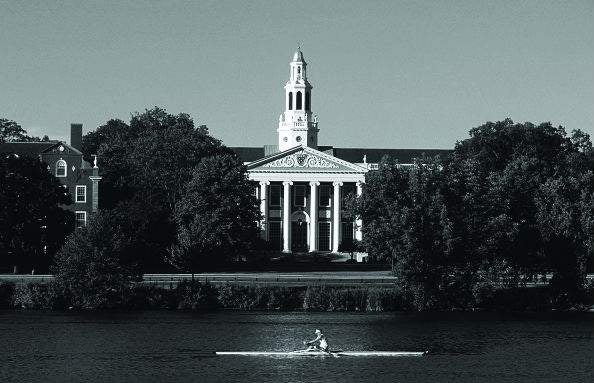 Whether you're tempted by Stanford, Melbourne or Hong Kong, going to university overseas broadens horizons – but is it worth the investment?
We all know that studying abroad is an experience that can open doors and offer exciting career possibilities. Spending time overseas unlocks a world of opportunity for students, helping to broaden their horizons, form new friendships and experience different cultures. However, it can often come at a cost, so it's important to understand the true value in investing in a further education abroad – not only in financial terms, but also looking at the social and cultural benefits. The challenge is to ascertain the true cost of studying overseas, by factoring in the price of tuition fees, airfares, transportation, accommodation and living costs, and weighing those against the international academic standing of the university, as well as the social and cultural benefits of the destinations. Here, for the first time, in partnership with foreign exchange specialists Caxton, Spear's offers you the chance to do just this, with a transparent and comprehensive comparison of the costs and benefits involved.
OVERSEAS EDUCATION  BOOM
There are currently more than 11,000 young Britons studying in America alone, and applications have increased 30 per cent since 2013. The number of UK students in Canada, France, Germany and the Netherlands has also surged since 2010. As for the cost, UK tuition fees have reached £9,250 per year, and attending university can cost up to £26,000 a year when you factor in all the other costs involved. European universities, where all-in costs come in at around £11,000 per year, represent a significant saving. At the other end of the spectrum – with high tuition fees plus the added burden of a four-year course rather than a three-year one – attending university in the United States almost triples the overall cost of getting a degree.
But then there is the more intangible, qualitative aspect of studying abroad to consider, and the cultural experiences it can provide. As well as aggregating a number of authoritative worldwide respected rankings (the Mercer Quality of Living Survey, the QS Graduate Employability Rankings and the Times Higher Education World University Rankings), we also consulted the experts. Charles Bonas, founder of Bonas McFarlane tuition, who has years of experience in taking students through the transition from school through to university, is a strong advocate for the American university system. He often advises clients applying for humanities degrees to look at liberal arts colleges in America before committing to a UK course. 'Last year we helped about 90 students into American universities,' he says. 'Many had offers from Oxford and Cambridge but have turned them down in favour of American liberal arts colleges.'
BROADER HORIZONS
Bonas believes that, for arts and humanities degrees, universities abroad are often 'far better funded' and able to offer a broader, more hands-on educational experience. Others agree: 'Now, more than ever, children are competing on a global stage, and it is limiting to study in just one education system,' says Beatrice McKechnie, a consultant at Enjoy Education. 'Many of our clients are choosing other university systems.'
As well as the highly regarded American universities, the  leading institutions in Hong Kong, Singapore, and Beijing also provide the incentive of a hugely different cultural setup, which, when pitted against the international reputation of the cities as big global players, make for an attractive option. These Asian cities also offer many opportunities for interesting internships or travel during university holidays. What's more, Caxton offers a currency card which enables large withdrawals when travelling, allowing students to pop over to Thailand or Bali on weekends without worrying about changing currency.
The Caxton Ranking evaluates the return on investment of education at a range of top universities worldwide based on the quality of living, local house prices, employability, World University Ranking and cultural advantages
CAXTON PREMIER – CURRENCY EXPERTISE
Caxton Premier is specially designed to offer a personal and dedicated relationship manager service, hedging expertise and rate transparency. Whether you're financing your child's education at one of the world's top universities or investing in overseas property, Caxton Premier allocates customers their own dedicated account manager to take the pain out of payments. They will analyse the market to secure clients the most beneficial exchange rates for transfers, so customers needn't worry about often frustrating currency conversion and can focus more on how to make best use of their funds.
'We work closely with a number of our Premier clients who fund children at overseas universities,' says Edward Gott, Head of Premier Clients at Caxton. 'Having a child live abroad presents a number of foreign currency challenges – from making sure payments are sent regularly to pay tuition fees and living costs, to working out a savings plan and managing unexpected currency fluctuations. All clients like to budget and manage costs and we take time to understand their needs, hedge their specific currency exposure and set up the transfer of funds to work like clockwork. It takes the headache away and allows them to focus on the fun stuff, like visiting and making the most of their time and money exploring.'
Parents might want to buy a bolthole for their offspring or perhaps the perfect addition to their property portfolio. Whether it's a studio flat in central Hong Kong or a beachside home in Melbourne, each of the universities listed is embedded in a thriving metropolis. The Bay Area, San Francisco, for example, is home to the tech giants of Silicon Valley and, as such, has a great infrastructure.
By managing your overseas currency transfers for you, and at the best rates, Caxton Premier can save thousands of pounds per annum, enabling you to make the most of your time and money, opening doors to incredible experiences around the world. With Caxton Premier, the chance to live and study in a vibrant, foreign metropolis is undoubtedly worth every penny.
Call 0808 278 3839 to speak to a Caxton Premier expert, or visit caxtonfx.com/premier