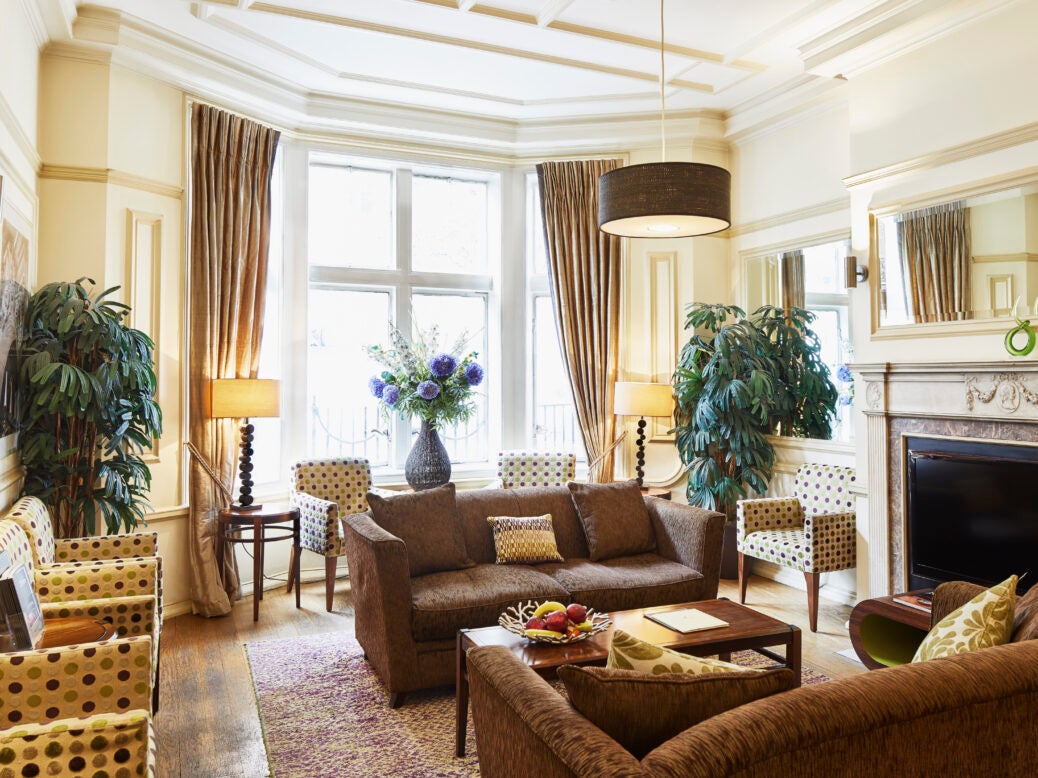 As a result of the pandemic and a general shift in the UK's mindset from waiting for a symptom to visit the doctor, many are turning to preventative healthcare and the demand for comprehensive health checks is increasing. Here's how Echelon Health is seeking to meet that demand.
With unrivalled experience in clinical endocrinology and more than 80 peer-reviewed scientific papers under his belt, Cambridge laureate Dr Paul Jenkins has been passionate about the benefits of early detection of disease and the role that modern imaging can play in healthcare since he was a student. This interest led him to establish the European Scanning Centre and develop it into the UK's leading independent diagnostic imaging company around 15 years ago. Shortly after, to complement ESC, he founded Echelon Health with the mission to provide life-saving preventive health assessments.
Championed by some of the most serious names in medicine as the most advanced health assessment available, Echelon Health offers highly specific bespoke healthcare information, always harmonised with curated data and based on state-of-the-art images.
Using cutting-edge CT and 3T MRI technology and ultrasound scanners that are so accurate that they can flag early signs of cancers and detect the vast majority of diseases years before they manifest, Echelon Health's assessments can significantly reduce the risk of premature death. In particular, their most comprehensive package, the Platinum Assessment can reduce this risk by 92 percent in men and 95 percent in women. Practicing to the highest and most thorough clinical standards, all images from the scans are analysed by seven radiologists, hand-picked by Dr Jenkins for their brilliance and who have 20 plus years' experience in their field.
New for this year, Echelon Health has collaborated with one of London's finest five-star hotels – the Mandarin Oriental Hyde Park, for their new Echelon Optimum package. The Echelon Optimum includes a full day of assessments at Harley Street, including a head-to-toe body scan, an EOS CT skeleton scan and blood work. The package involves a glorious two-night stay at the hotel, and clients can benefit from a chauffeur service too.
When their day at Echelon Health is over, clients will be whisked back to the hotel, where they can relax in their luxurious room and they have vouchers to spend at the Mandarin Oriental, which can be used at the spa, on in-room dining or whatever they want as part of the service. In the morning, the client will be chauffeured back to their home and within two weeks, Echelon Health's Chairman and Medical Director Dr Paul Jenkins will follow up personally with a detailed health analysis and healthcare suggestions for the future. If the client requires treatment, Dr Jenkins will refer the client to either his trusted network of Harley Street specialists, their own specialist practitioners or their GPs.
Costing £14,000 per person or £24,000 for two, the health check is not inexpensive, but ultimately it promises information and care that is priceless.
Image: Echelon Health