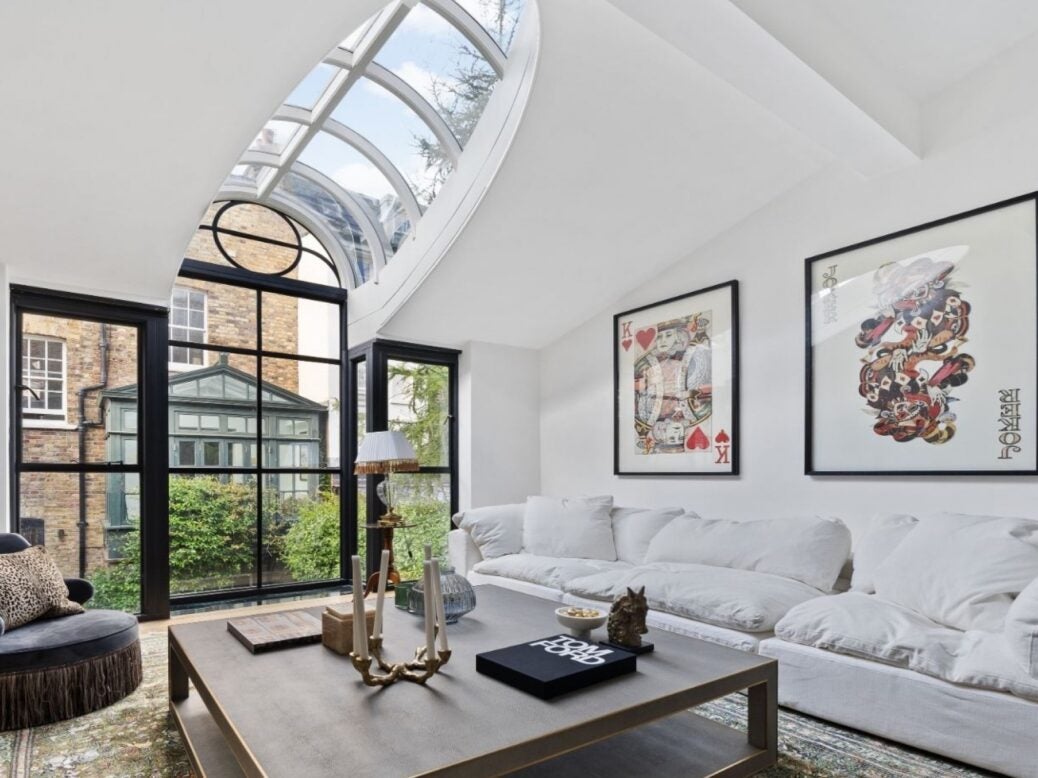 Each week, Spear's highlights a standout prime property or development on the market. This week: a charming Belgravia townhouse just a stone's throw away from Sloane Square with its own private courtyard
Chelsea is famed for its shopping streets, with Sloane Street and the King's Road home to an array of flagship stores and charming boutiques – perfectly complemented by West London's vaunted cultural treats including the Design Museum and the Saatchi Gallery.
But the thriving public sphere of SW1 is matched by a beautiful array of townhouses for a lucky few, which quickly get snapped up.
On Chester Row, which runs parallel to Eaton Square Gardens and is set just minutes away from Sloane Square, is this beautiful five-bedroom townhouse which mixes classical and contemporary design styles and comes with (up to) four bathrooms and an entertainment room.
At over 2,800 square feet (250 metres), the lovingly renovated property comes with rustic interiors and is set over several floors – a space that has been thoughtfully curated for entertaining guests. The reception room comes with a fireplace and a beautiful skylight, which overlooks the property's standout feature – a stunning courtyard viewable through elegant noirish glass panes which stretch to the ceiling.
The courtyard – a central point which marries together the reception room, conservatory (at the outset of the kitchen) and media room (on the lower ground floor, where the garden can be accessed) – is draped in earthy foliage and decorated with assorted pieces of pottery and oaky garden furniture. The square concrete stones which line the garden offer a welcome symmetry to the sprawling leaves which dangle downwards.
An elongated kitchen, which has cream units and rustic, turquoise tiles, stretches towards the conservatory and connects to the dining room at the other side, which is fitted with an elegant chandelier and patterned wallpaper.
On the lower ground floor, the media room offers a relaxing refuge with warm wooden flooring and a calming, blueish-grey ceiling. Exotic plants and statement rugs perfectly complement the setting. Three en suite bedrooms make up the first floor and second floors of the home, with the master room decorated with olive green walls, a bronzed dressing table and a walk-in wardrobe.
The home's front façade is elegant and understated, with white stone, sandy brick and sash windows. Walk minutes down the road and you are greeted with the frenetic buzz of Belgravia and Chelsea.
The home is currently on the market for £6,200,000 through Beauchamp Estates.
Spear's Magazine presents Spear's 500 Live on 7 September. Find more information on NSMG.live.
Image: Beauchamp Estates