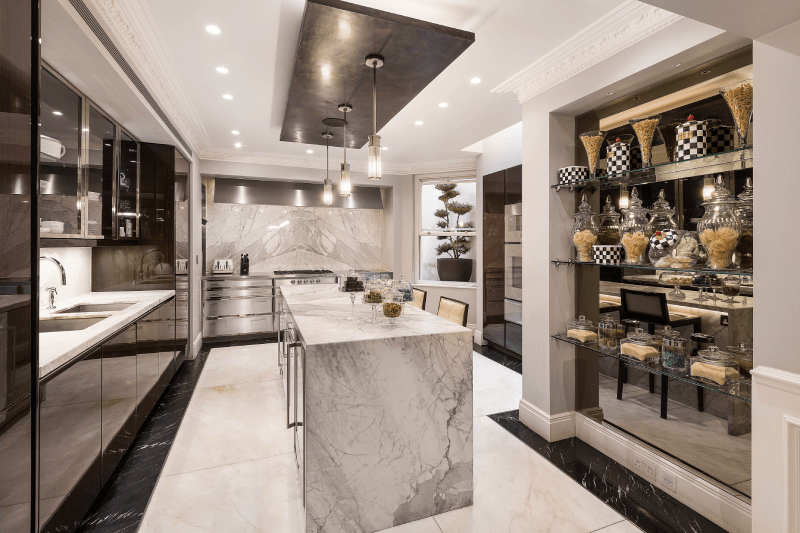 Spread across seven floors, this generously-proportioned four-bedroom townhouse on Mayfair's Half Moon Street is steeped in literary history and is only moments away from Green Park
Half Moon Street, which connects Piccadilly to Curzon Street, is not just a prime location. It also boasts a place in literary history.
And one of its sought-after period property townhouses is now available to prospective UHNW buyers, at an asking price of £14.5 million.
Beautifully renovated with marble fittings, warmly lit wood panelling and modish monochromatic features, the house was once owned by Oscar Wilde, famed for penning the stage play The Importance of Being Ernest and novel The Picture of Dorian Gray.
But Half Moon Street's illustrious literary history doesn't end there. It is also where the fictional character Bertie Wooster and his valet Jeeves of P.G. Wodehouse's novels lived, and where, in 1763, James Boswell wrote his diary.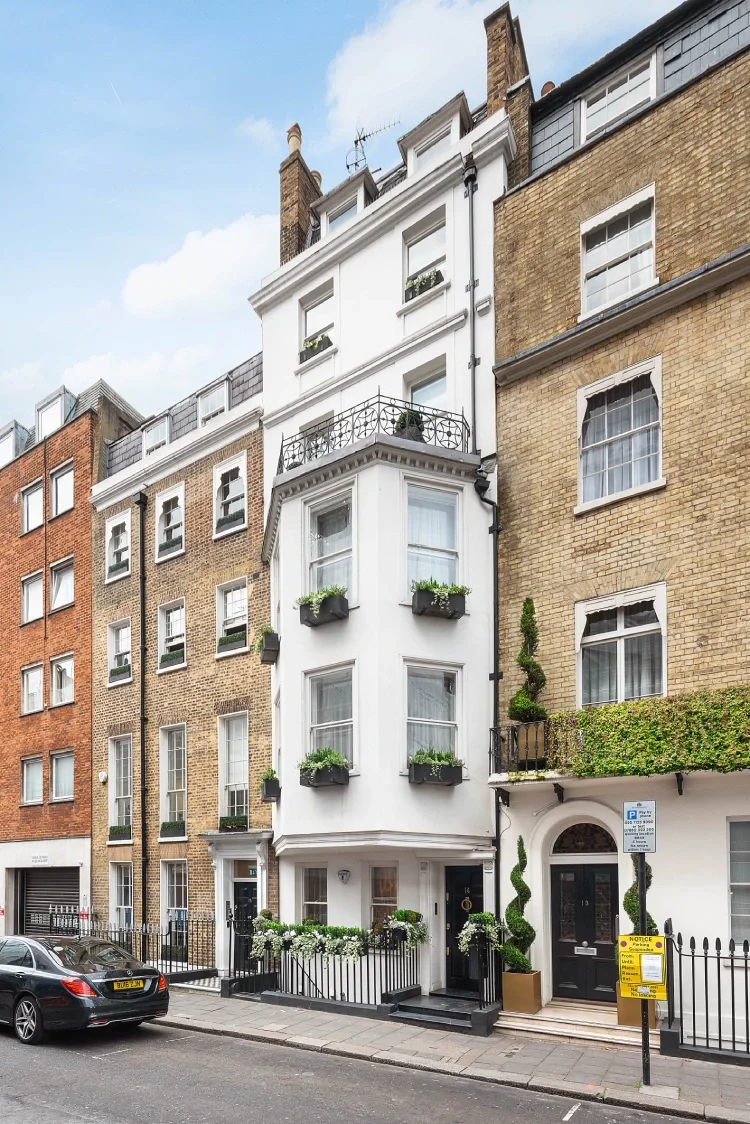 Inside Oscar Wilde's House
After entering through a spacious ground-floor entrance hall, viewers of the property will make their way through to a charming marble-clad kitchen which opens out to an extensive breakfast room, before moving upstairs to see the spacious dining room, reception room and study on the first floor, warmly lit with cream walls and soft furnishings.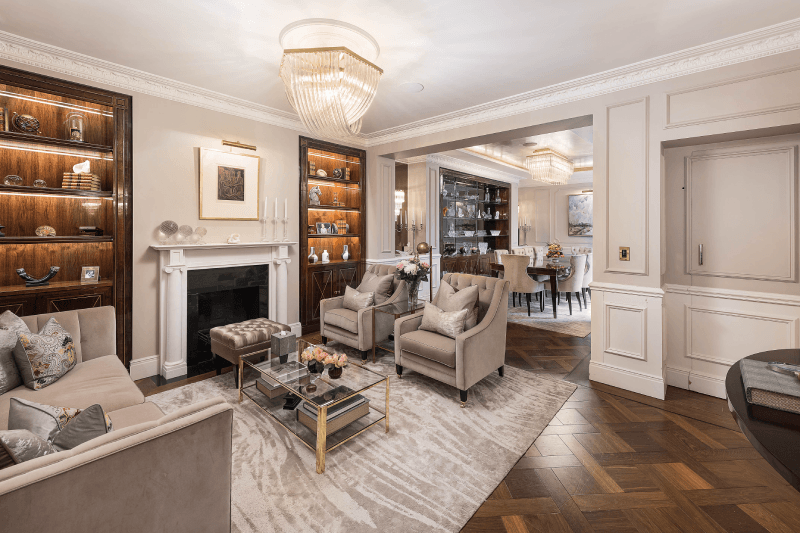 Up another flight of stairs is the master bedroom suite, which boasts a wood-panelled dressing room that connects the bedroom to an expansive bathroom.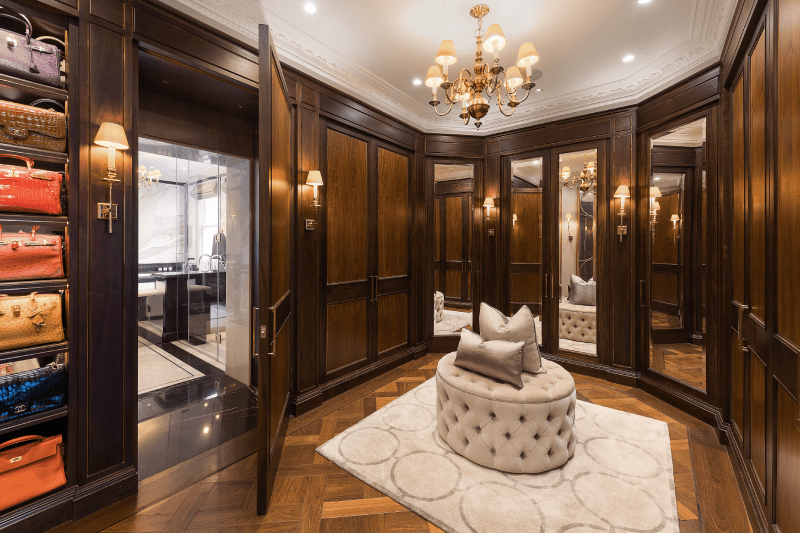 Each of the four bedrooms is currently decorated with plush soft furnishings, ambient side lighting and charming artworks – both period pieces and well considered still life drawings.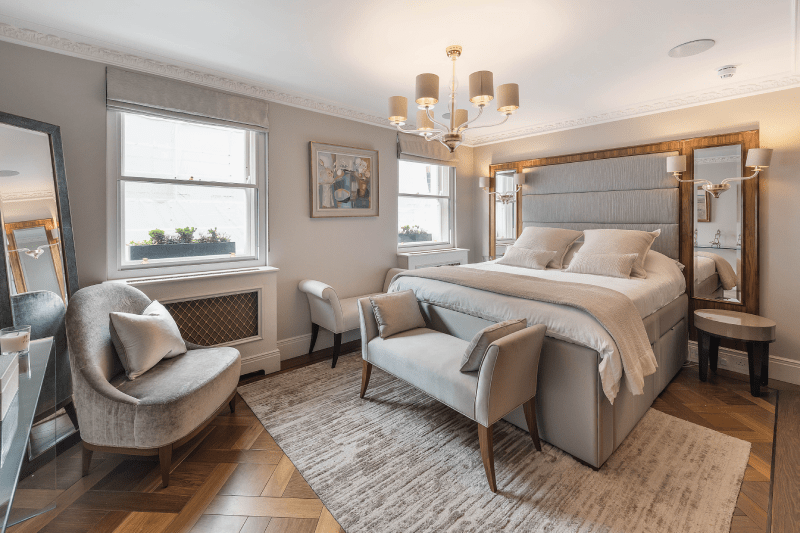 With an impressive cinema room, a passenger lift connecting all floors and extensive leisure facilities – including a steam room and gym – the property is equipped with the home comforts that many prospective UHNW buyers are looking for.
The fourth floor east-facing roof terrace may be the property's standout feature. This outdoor space provides a calm oasis away from the bustle of Mayfair.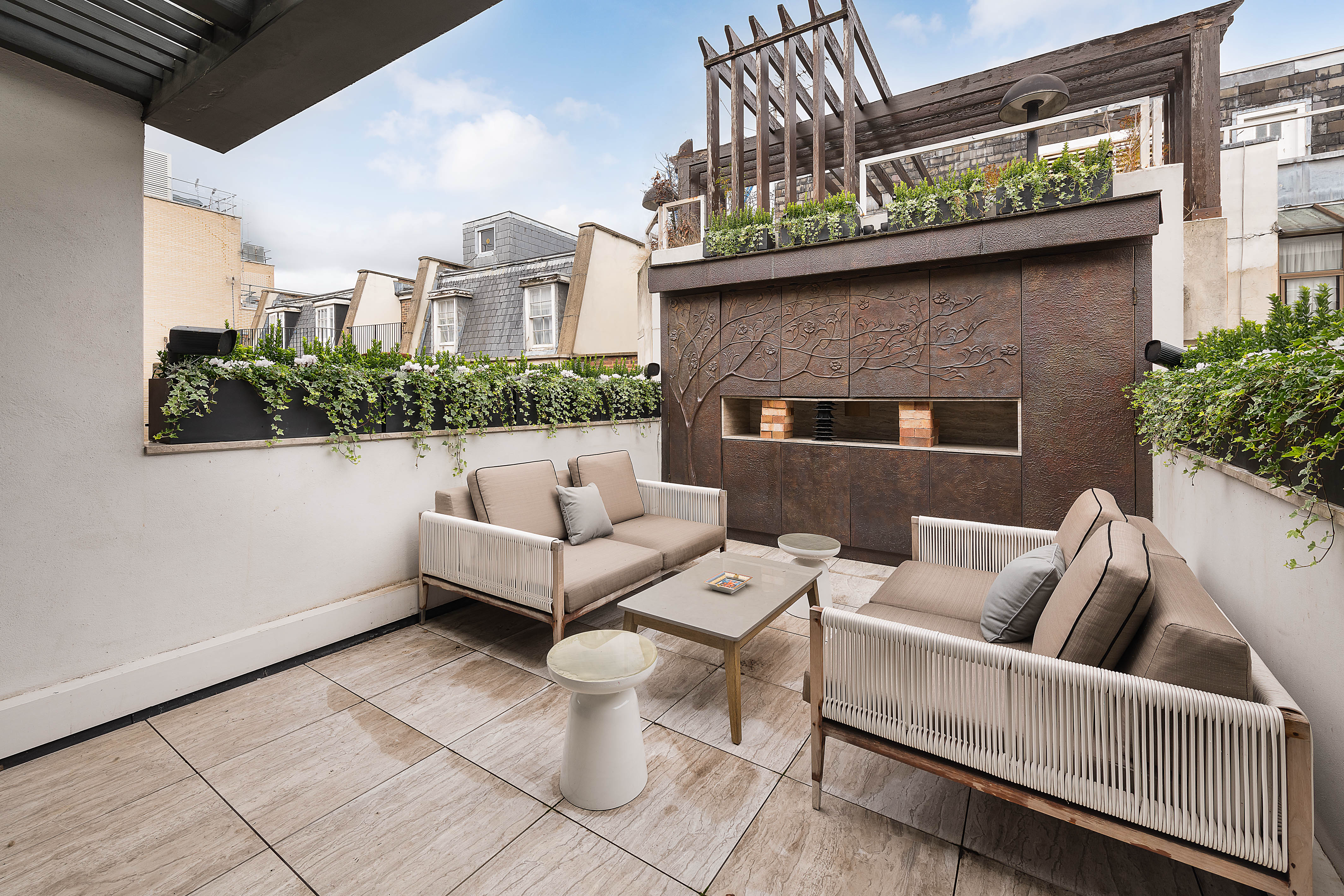 With Curzon Street to the north and Piccadilly to the south, Half Moon Street is just a stone's throw from Shepherd Market and private members' club 5 Hertford Street. Local transport links include Green Park tube station for the Jubilee, Victoria and Piccadilly lines.
For more information, contact DDRE Global. Images courtesy of DDRE Global
Order your copy of The Spear's 500 2023 here.
More from Spear's:
Luxury homes in London are in high demand – inside the new kind of space race