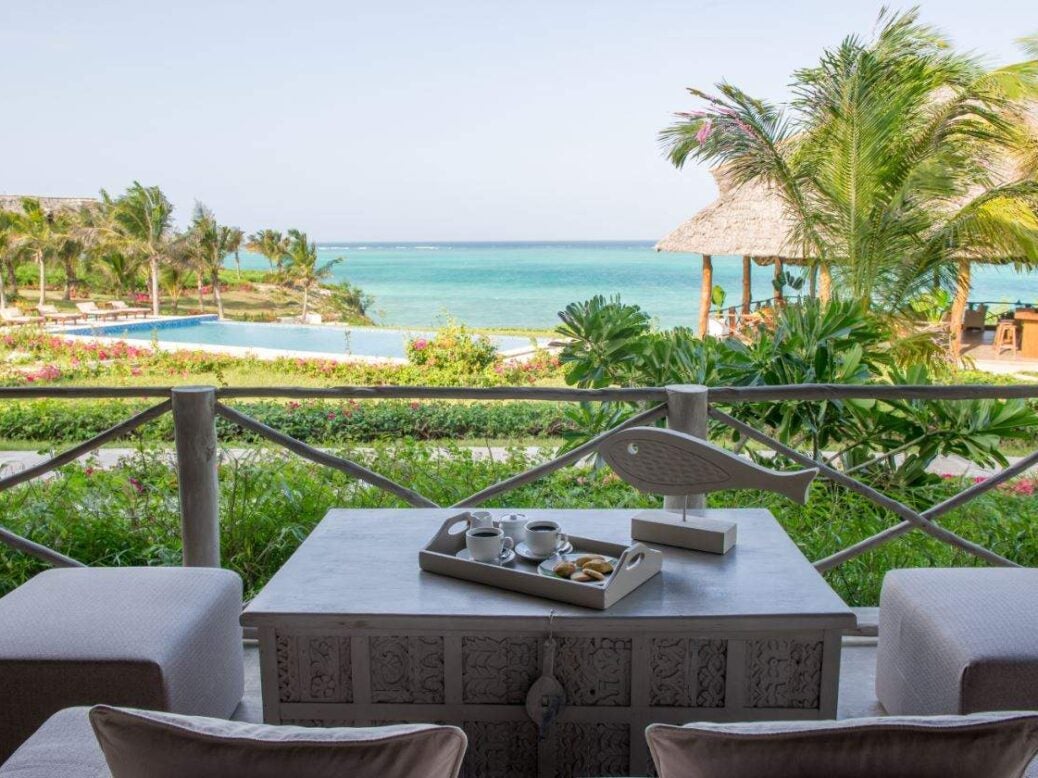 The Zanzibar Collection (www.thezanzibarcollection.com) is a privately-owned collection of just four, beautiful, award winning boutique hotels, each totally unique in their own way, but all offering attention to detail, personalized service and an authentic experience, inspired by the magic of Zanzibar. The Zanzibar Collection is delighted to announce that two of its small boutique, five-star properties, Zawadi and The Palms are now available to hire in their entirety for private use!
We live in an ever more crowded and developed world. Zawadi and The Palms are exceptionally private, intimate and are both set in tranquil, peaceful locations. Each resort offers families, groups and friends the unique ability to hire, in their entirety, two of the most exclusive all-inclusive private resorts in Zanzibar.  Zawadi and The Palms are both renowned for their bespoke service, refined elegance and are located off the beaten track on Tanzania's Eastern coast.
Guests can enjoy personalized service, warm hospitality and attention to detail, as well as access to the pure white, sugar soft, sandy beaches, the beautiful Indian Ocean and activities such as scuba diving, snorkeling, sailing, kite surfing as well as the stunning Frangipani Spa.  Cuisine is influenced by the exotic spices for which the Island is known for and the menus feature freshly picked salads and just caught fish, all served in beautiful settings, with a team of dedicated staff available to cater to your every need.
Dispelling the myth that privacy, exceptional service, gourmet cuisine and luxurious villas are extravagantly priced, to hire either Zawadi or The Palms on an exclusive use basis starts from €4025 per night.  This fantastic price includes personalized service, a dedicated team of staff, premium brand drinks, all meals, afternoon tea, all set in a paradise location. Zawadi and The Palms are perfect for intimate celebrations, bespoke parties, family gatherings and memorable weddings.
Luxury is increasingly defined by experiences not by objects or labels and it is the private and bespoke encounters that families, friends and groups can have by hiring either The Palms or Zawadi in their entirety, creating memories that will last a lifetime.  Both The Palms and Zawadi offer a central infinity swimming pool, luxurious dining areas, a bar and private direct access to the beaches. The unique design of each beautiful resort celebrates Zanzibar's rich and diverse cultural heritage, providing an idyllic island sanctuary reminiscent of the destination's unique colonial tradition.
Zawadi and The Palms can recommend and arrange a selection of recreational activities and enriching excursions, bespoke menus and dining options, childcare services, and other conveniences for families and children of all ages. Zawadi and The Palms customizes each stay according to specific tastes and preferences.
Private stays are on all-inclusive basis, when hiring for exclusive use, children of all ages are welcome and a minimum five-night stay is required. For further information, please contact info@thezanzibarcollection.com