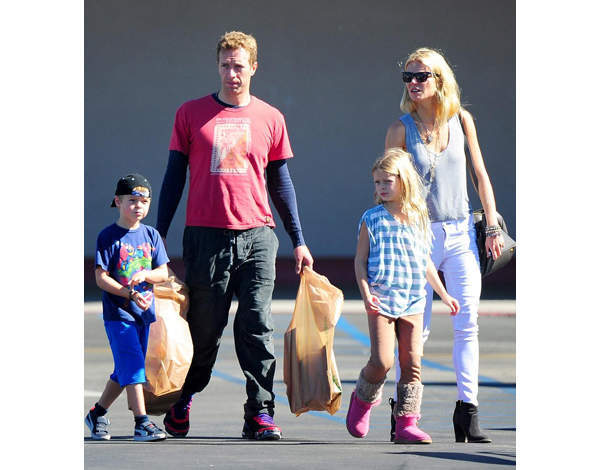 There's been some fanfare surrounding private tutoring over the past couple of years, as the media get all atwitter about a new breed of personal teacher, the 'super tutor'. These erudite educators can command up to £1,000 an hour for their credentials, which usually include a first class degree from Oxbridge, fluency in seven-plus languages, near Einstein-level maths, sporting prowess and a rare gift for music. It's hardly too much to ask these days.
But it's not just children who desire or, more likely, require this elite brand of education – and the more grown up the student, the bigger the fee. So it is, at least, in the case of a recent job advertised in the Times Educational Supplement, where a man in his 30s is seeking a private tutor for the comely compensation of €146,700.
This certainly trumps Chris Martin and Gwyneth Paltrow's comparatively stingy and highly publicised £62,000 offering a couple of years ago. That job also required an unfeasible level of educational finesse, including mastery of the Classics and Olympic level tennis plus the usual list of insurmountable credentials, all for the personal gratification of a five and seven-year-old. Wisdom doesn't grow on trees, dear Apple and Moses.
Is private tutoring worth the cost? Read more from Spear's
The specifications of this prestigious Geneva-based full time role certainly don't disappoint in the eccentricity stakes, either. The gentleman, says the advert, has now decided that he would like to invest in himself, to learn English to a high standard, learn to play jazz piano, learn about classical music, opera, theatre, Shakespeare. Ultimately he would like to be able to study at Oxford. He does appreciate that this is in no way guaranteed, though – sounds almost reasonable so far.
Slightly more curious, however, is the way he phrases his wish to speak English so well that his Arabic background is 'no longer evident' – as is his continual reference to 'she' when it states nowhere on the brief his preference for a female candidate. Whether this is intended or not is unclear, although to be fair, given that he stresses so adamantly his need to learn English he is unlikely to be the author of the advert.
Most alarming, however, is the later comment that 'she should be in good physical shape'. Quite what this has to do with being a good tutor is anybody's guess, although it seems no demand is too tall (or thin) in this industry.
Read more on tutoring with a conscience from Spear's

'Typically the Tutor should expect to be available 8am-11pm, five days a week,' the advert goes on. 'The Tutor should expect that Friday and Saturday evenings will be spent with their charge.' No doubt, reciting Shakespearean sonnets and musing on a misspent youth jamming at the Montreux Jazz Festival.
But in case potential applicants were worried about the crippling labour intensity of the position, fear not: 'Obviously the tutoring will not be for 15 hours a day!' it encourages. So probably only 12 or 13.
Mind you, for almost €150,000 a year, inclusive five-star accommodation and the opportunity to see the world in style, even the superest of supertutors would likely trade in their souls. Works out well, then.
See here for the TES private tutoring advert