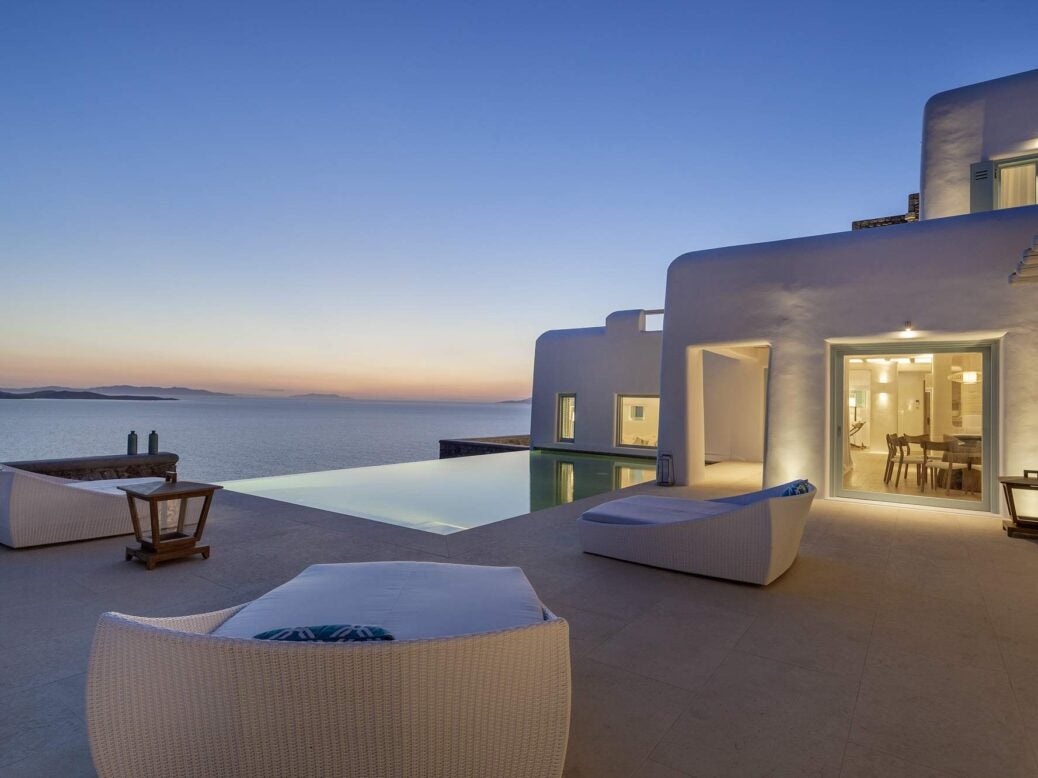 VILLABEAT is a travel & tourism company based in Athens and regulated by the Greek National Tourism Organization (MHTE: 0206E60000400901). It was founded by entrepreneurs with different professional backgrounds, sharing one common passion: the provision of high quality hospitality services in five star villas, located in the most inspiring parts of Greece.
The company's hospitality services start from the very first communication with the guest until the moment of departure. VILLABEAT helps guests choose the villa that best suits their needs and pre organize all the holiday experience. There is practically no limit to what can be arranged: from helicopter transfers and all kinds of rental vehicles, to private parties, dinners with private chefs, battler services, weddings, personal security services, beauty and massage treatments and personal trainers, yoga classes, private yachting, boat fishing, restaurant and club reservations.
VILLABEAT concierge team welcomes guests at their destination, arranges all transfer details and ensures a smooth check-in process. During their stay, the company's on site staff will make sure that the chosen bespoke living in Greece will be fulfilled to every detail.
The company has currently a portfolio of over 200 villas all over Greece, with special focus on Mykonos Island. All villas are serviced, regularly inspected and certified by the Greek National Tourism Organization as touristic properties.