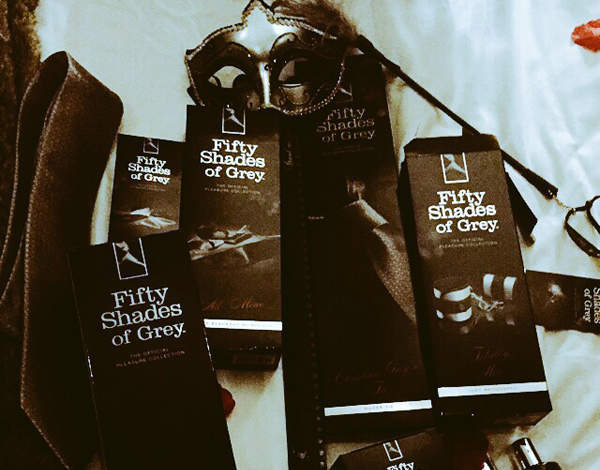 When finding adjectives to describe the land of haggis and the wee dram, 'sexy' doesn't often come to mind, and as Siberian winds rattled and howled their way through cobbled streets and Georgian terraces on an icy weekend in Edinburgh, I did wonder how the Nira Caledonia intended to bring sexy back.
Situated in a quiet street minutes from the centre of the city, this discreet, enchanting boutique hotel is offering a 'Fifty Shades of Grey Experience' to coincide with Valentine's Day and the launch of the hotly anticipated film adaptation of the best selling novel.
Bedecked in dark woods, with chandeliers and a quirky, brooding take on a traditional theme, the Nira Caledonia is split over two townhouses. With a personal butler introduced on arrival, the hotel felt homely and inviting without pretence, and certainly with no indication of what was in store.
Prior to an evening of epicurean hedonism, head chef David accompanied us to the local farmers market where a hand picked 'aphrodisiac' inspired menu was dreamt up step by step. As close as one could get to eating fish fresh out the sea and vegetables plucked minutes earlier from the ground, we selected our produce and awaited our inspired meal, while being plied with small-batch whisky.
Mackerel as an aphrodisiac was without question something new, but given the theme of the package, whatever turns you on… Vegetarian haggis with banana chutney was an oral sensation and, making our way through a delicate salted dark chocolate tart, we looked around the dining room and wondered who else was getting tied up after dessert.
Winding our way up the darkly lit wooden staircase, we entered a room Christian Grey would have been proud of: a Jacuzzi overflowing with bubbles, rose petals scattered across the room, the bed filled with all of the accoutrements of an X-rated film.
Feeling like a cheeky chappy, I waded through the experience packs, stuffed with enough goodies to reignite even the dullest of relationships. Unfortunately for me, slinking into the Jacuzzi more Johnny Vegas than Christian Grey, I lamented the fact that I probably wasn't chiselled enough to justify the Venetian mask and silver tie.
Having read the book, it was as close as one could practically get to reliving the experiences first hand, and with candles, toys, chocolates and multiple surfaces to play on, it felt like an adult version of ClownTown.
Nira Caledonia- Special offer for 50 plaids of wa-hay
Zak Smith is Spear's Boy About Town