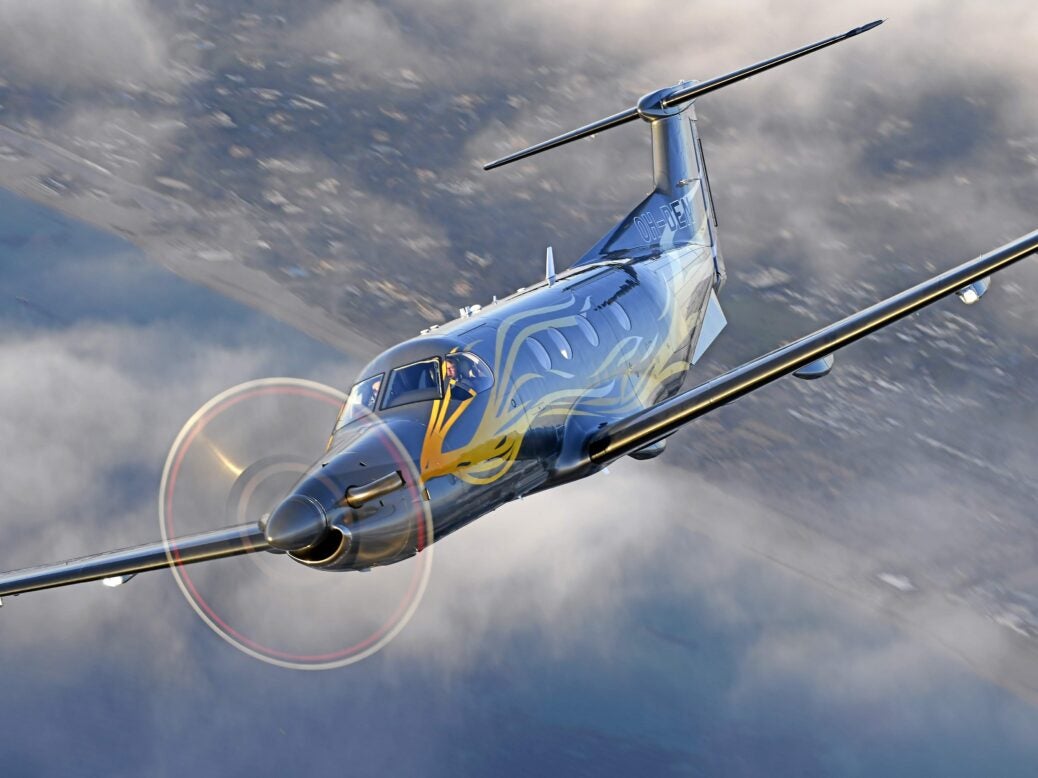 The Pilatus PC-12 is a turboprop that competes with jets performance-wise – and is much more fun to fly, writes Ben Griffiths
As a sign of ostentatious wealth, there's little to rival the cachet of your own private jet in the hangar, ready at a moment's notice to whisk you away on business or leisure. But what if you're more interested in utility than pose-ability?
When it comes to private aviation, having serious wealth doesn't always mean one has to flaunt it. That's where serious single-engine turboprops such as the renowned PC-12 from the equally renowned Swiss marque Pilatus come into their own.
Our test model PC-12 NG (registration G-RABB) is a goodlooking beast with luxurious interior, simple single-pilot operation and full airways compatible avionics kit, including a weather radar and traffic collision avoidance system. As you'd expect from anything Swiss-made, the standard of craftsmanship is exemplary both inside and out. Everywhere you look there's evidence of impeccable attention to detail which just makes you want to run your hands along the aircraft's smooth finish and listen to the various access panel catches clicking into place.
The major difference with similarly sized jets is the power plant. The PC-12 boasts a chunky Pratt & Whitney Canada PT6 engine up front, with a massive graphite composite, five-bladed Hartzell propeller. This is much more responsive than the average jet and can be used as a form of air brake, which is particularly useful when taxiing. Crucially, it also reduces cabin noise and improves take-off performance. Just one advantage of a turboprop is that it can often get into airstrips that are shorter than the larger prepared runways needed by jet aircraft. Jets may be able to cruise at a higher speed, but the PC-12 (which has a maximum speed of 285 knots) can more than make up any lost time by getting passengers nearer to where they need to be.
Being both comfortable and utilitarian, the PC-12 represents an appealing combination. The fact it is also holding on to a much greater proportion of its residual value than its rivals is also attractive. The model we flew would set you back.
Ben Griffiths is a private pilot and Spear's contributor