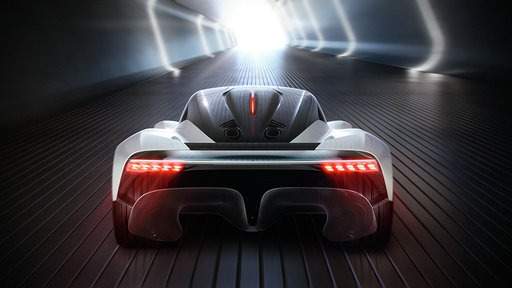 Monaco's Grand Marques continues to raise the bar with a host of star-studded exclusives sure to get pulses racing, writes Arun Kakar
McLaren and Aston Martin are set to unveil exclusive supercars at this year's edition of Top Marques Monaco, which has announced its typically a-list slate of attendees. Pagani, Ferrari, Bugatti, Bentley, Porsche and Lamborghini are among the leading lights of proceedings, which also places a focus on 'niche' manufacturers.
Taking place at the lavish Grimaldi Forum along the famous Monaco waterfront from the 30th of May to the 2nd of June, the event offers visitors an exclusive chance to see – and potentially buy – some of the most sought after marques in the business, often ahead of schedule. There will be no tickets available for the invitation-only event on the 3rd of June.
Details are tantalisingly veiled but reveal just enough information to excite even the mildest petrolhead. McLaren is set to unveil its latest supercar ahead of its worldwide release later this year, while Aston Martin will present its 'allusive Special Project' at an exclusive preview. Rolls Royce, for its part, will reveal a limited-edition Wraith – which it dubs the 'ultimate luxury grand tourer'.
'I am very pleased with how this edition is shaping up; it is going to be rich and unprecedented,' said director of Top Marques Salim Zeghdar said of the event, his first as director. 'The team and I have focused on developing the DNA of Top Marques: supercars and hypercars.'
Founded 16 years ago, Top Marques has quickly established its reputation as one of world's premier automobile shows, hosting some of the industry's most revolutionary innovations and trend shapers. Previous editions have included EROMOBIL's flying supercar as well as the world's first commercial flying car with a retractable rotor by PAL V Liberty.
The 2019 edition will look to focus on several 'niche' supercar's from smaller, independent manufacturers including as Anibal Automotive from Canada, Militem from Italy, and Engler Automotive, from Slovakia, who will showcase the Engler F.F:  the 'fastest superquad' in the world.
Zeghdar added: 'You can come and discover unique models by iconic manufacturers but also those from other independent constructers who bring innovation, new technologies, high performance, luxury and refinement to the Principality.
'For this new Top Marques you will also be able to see exclusive brands from the Haute Horlogerie and Haute Joaillerie industries who will present exceptional pieces.'
This year is also set to be the greenest in the history of the event, with the latest models from Tesla, the Audi e-tron and the 100 per cent electric 'superhybrid' Puritalia Berlinetta all set to make appearances. There is also some 'ground breaking' technology from Swiss firm NanoFlowcell, which has designed an 'ingenious concept' for its electric cars, powered by pair of 200-litres tanks holding ionic liquids.
The lead sponsor for the event is Barclays private bank. Other sponsors which include principal watch sponsor Rebellion Timepieces, Groupe Marzocco, Dassault Aviation, Ascoma Jutheau Husson, Air France, Sky Valet, Forbes Monaco, le Groupe Meregalli, Deco-Flamme, Monaco Top Voyages, Aloha and Monacair. The event also receives support from a host of Monegasque partners such as La Société des Bains de Mer, la Direction du Tourisme et des Congrès and La Mairie de Monaco.
Arun Kakar writes for Spear's