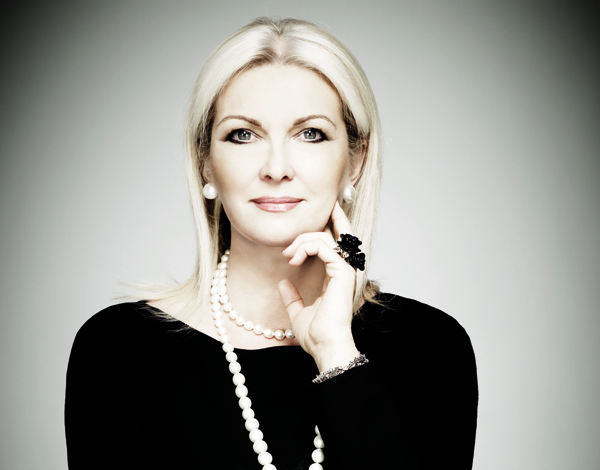 Selling scents is easy. You create a perfume or cologne. To keep costs low, you make it in bulk in a low-wage country outside Europe. You put it in a bottle and a box, also made in a low-cost market, which are outsized to fool consumers into thinking they are getting more for their money than they really are. You make it in lots of different sizes, mainly small affordable ones, to attract customers.
You pile your product high in giant airport duty-free halls and on department store parfumerie counters, and get a prime slot in Sephora. No need for a flagship store. You persuade as many hotels as you can to fill their posh suites with your product. And to help drive sales, you hire a famous face — Kate Moss, Gwyneth Paltrow or David Gandy work well — and splash advertisements everywhere.
Margins in the fragrance business are so thick that even if you follow these rules but are only half as successful as you hope, you'll still make money. But one brand breaks all the rules — and succeeds as well as, if not better than, the others.
Acqua di Parma is made in Italy. It comes in large bottles only. There are no lead-in teaser sizes. The packaging, also made in Italy, is small but the bottles big. You get more, not less, than you bargain for. Don't look for it on the vast airport duty-free counters. It won't be there. Try the standalone boutiques instead (if you can find one). The same goes for Sephora and many mainstream department stores.
Rare is the hotel you will check into where your bathroom will be filled with the brand's signature saffron and black toiletries. (If you are lucky enough to find yourself in one that meets Acqua di Parma's standards, make sure you steal the lot. It's only polite.) And you will never see the 'face' of Acqua di Parma. The advertisements only feature the product, not people.
The woman behind this 'you zig, I'll zag' strategy is fast-talking Gabriella Scarpa, who runs the company from her office in downtown Milan. She explains: 'Acqua di Parma can be different because it is different. It is not just a fragrance. It is an expression of Italian style.'
Fashion and luxury executives say stuff like that all the time. Normally, it's cheesy evangelical marketing woo-woo designed to flog a few extra frocks or suits. But Acqua di Parma really is different.
It was founded 100 years ago next year by Luigi Magnani in a small perfume factory in the centre of Parma's historic old town. His first and only product, Colonia, with notes of orange and lemon, Calabrian bergamot and Bulgarian rose, on foundations of vetiver, sandalwood and patchouli, was never sold in shops that sold fragrances. Rather, Magnani distributed it through tailors across Italy. 'It was really an accessory to the suits,' says Scarpa. Hollywood actors discovered the brand when they visited Italy and had suits made, and it soon became popular among a select 'in the know' group.
It stayed that way until the then Ferrari boss Luca di Montezemolo and Tod's CEO Diego Della Valle bought the brand from Magnani's descendants in 1990. They expanded and introduced new lines, notably Blue Mediterraneo and women's fragrances. Demand soon grew too great for them to handle, so in 2001 they sold the brand to Bernard Arnault's LVMH luxury goods conglomerate and Scarpa took over.
She has expanded, adding new men's and women's fragrances, notably the fresh Colonia Club; skincare products, for instance the Collezione Barbiere; leather goods; and homewares, including candles and towels. She has opened spas in Sardinia and Venice. There is a new flagship store in Milan, the only store in the world devoted to a single fragrance and skincare brand.
There you can find unique fragrances and candles sold in Murano glass containers. There is a private barber's room where you can enjoy a wet shave. 'The barbiere is an Italian tradition which has been lost. We are dedicated to reviving it,' Scarpa says. Those who have no time for a shave can buy the wooden-handle razors weighted away from the blade to reduce nicks and cuts. There are other stores in Rome, Paris, China and soon Miami.
Yet all the time, Scarpa has been careful to ensure the brand remains small but perfectly formed and authentically Italian. There are only 1,800 'points of sale' in the world. That might sound like a lot, but it isn't. Big brands boast 25,000. All the ingredients of each product are Italian 'except those that cannot be found here, like patchouli', says Scarpa. Each of the collections is linked to different geographical areas of Italy — Tuscany, Sicily, Sardinia — and the Mediterranean in general. All the paper packaging is hand-made in Parma. Products come in distinctive cylinders, rather than the usual rectangular boxes.
The interior design of the stores echoes the traditional arches of Parma. The stonework is Italian Calacatta marble. The leather seats are Poltrona Frau — the same leather used to make Acqua di Parma's bags. The countertops and parquet are Italian oak. Most important of all, the staff are Italian, including the barber in Milan. 'It's an expensive way to do things but when you walk in you immediately feel, "Oh my gosh, this is authentic, this is luxury."'
Scarpa has also stuck rigidly to the 'no faces, only product' advertising strategy. Acqua di Parma ads feature bespoke suits with a bottle of Acqua di Parma stuffed into the top pocket. 'We embody the style of the man, not the face of the man,' she says.
The approach works. Acqua di Parma does not release sales figures but analysts put the brand's strength on a par with fragrances from the likes of Chanel. And then there is the anecdotal evidence of success. One reason why Acqua di Parma does not make or sell small sizes of its colognes (apart from the tiny travel sizes, the collection starts at 50ml) is that it does not have to. Those who like it know they like it and only want the large sizes. What's more, the big brands are trying to ape Scarpa's success and go upmarket. Armani, Chanel and Dolce & Gabbana have all launched upscale premium fragrance lines.
Scarpa's achievement is all the more remarkable when you consider what has happened to Acqua di Parma's old-world rivals. Paris-based Creed remains chic but the packaging, notably the bottles, is fuddy-duddy: it may smell good, but it looks like your grandfather's choice. London-based Floris or Penhaligon's are so old-fashioned that walking into their stores is like stepping into a scene in Downton Abbey; that might appeal to American tourists, but it's scarcely the way to build a modern brand.
At a time when the Italian economy could do with all the help it can get, Scarpa has zeroed in on a little bit of the country's magic formula. 'Italy is modern but it is also artistic, artisanal and cultural. We live somewhere between tradition and modernity, accessibility and rarity. We have to pay attention not to move out from this. Nobody does it better.'