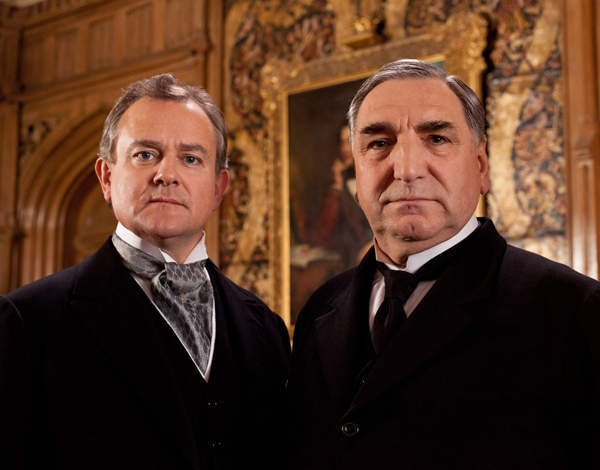 While many harp back to the golden age of service and the idea of the privileged and their loyal retainers discreetly keeping the show on the road, the truth is that it was a far simpler world than the one their 21st-century counterparts have to grapple with. An Edwardian butler, bless his starched undergarments, would be completely out of his depth attempting to grasp the scope of requirements for the modern home.
Private staffing levels in London are at an all-time high, probably last seen in the Edwardian heyday. In part this is due to the flood of Middle Eastern and Russian UHNWs investing in the London property market, with the Qatari ruling family snapping up one of Mayfair's finest family homes for more than £40 million only this week. A £40 million pound property requires high quality, experienced staff to make it function.
It's not just the number of staff that is on the increase. I have witnessed a sea change in the number of new roles now required to run the households of the global elite. Travelling nutritionists assist chefs in all the family residences ensuring their employers receive the same individually tailored foods wherever they reside.
The 24/7 on-call IT engineer tends to the sophisticated systems required to run everything from under-floor heating to music systems, instantaneous fires to oversize baths – all of which are controlled at the touch of a button. There is also the increasingly trendy male tutor who is always at hand to educate the boys of the family, be it on the private jet in between homes or at one of the multiple residences the family frequent annually.
With both volume and diversity of staff on the increase, this raises the subject of whether standards are slipping. There are murmurings among some of the global elite relocating to the UK that domestic staff don't quite echo the standards enjoyed by earlier families.
If this is true, beyond receiving the right training (and there are a few academies that do a fine job), I believe the fundamental reason is that domestic service is no longer viewed as a career either by those employed or, critically, by their employers.
The butlers of yesteryear who took pride in their position in the household hierarchy and viewed their role as a career to be proud of are being replaced by a more fluid workforce who see domestic roles as a more temporary job option. So how can you ensure your domestic staff adopt an acceptable approach to quality?
First, it is vital that your domestic staff are provided with a career plan and not simply a job description. Be prepared to invest in courses a staff member may be interested in and that the household may benefit from. Don't view their appointment in purely transactional terms but make clear where progression lies and how they will get there.
Secondly, the key to maintaining quality staff is to retaining quality staff. In my twelve years' experience working in household management consultancy for UHNWs, a common mistake I have witnessed in employers (particularly those new to employing domestic staff) is not allowing them sufficient autonomy to show their employer what they can do for them. This will cause experienced staff to depart.
An even more common error is overworking private staff. Being explicit and fair as to your expectations at the outset of the relationship is essential. Remember that your staff deserve a private life too and need to be able to plan for this.
Unless specified at the outset (and paid accordingly), employers who expect their people to work every waking hour for weeks on end will surely lose staff members rapidly. High staff turnover is not only disruptive but can quickly earn individuals a poor reputation, making the discerning household retainer avoid them, creating a negative cycle of poor-quality staff and more loss.
Beyond fair treatment, the successful UHNW employers are those that show their staff largesse. Paying for holidays, giving generous Christmas bonuses and gifts are a few examples that good employers offer as a way to incentivise and retain their trusted people.
Finally, approach your domestic household needs as you would a business. At Franklin we develop a 'corporate' memory for all a client's domestic needs from preferred linen thread count to candle fragrances, allergies to dietary requirements (for owners and pets alike). This way if staff do depart, these nuances, details and idiosyncrasies all of which ensure a more seamless existence, aren't lost when individuals depart.
When purchasing a fine home in the world's super-prime markets. lack of supply is only one of the challenges. Retaining the scale of team needed to run it is another task altogether and getting it right will ensure significant cost, time and management savings. If anything of the Edwardian butler's world view still lives and meets the expectations of today, it is this: we all still desire a seamless life.
Michael Shaw is the founder of Franklin